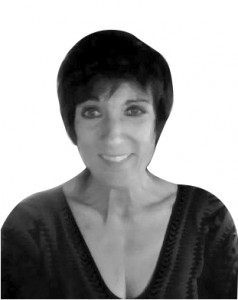 By now, most of our readers have learned I am retiring after 17 years as a reporter for Sonoran News and moving to Sarasota, Fla. to start the next phase of my life as a beach bum.
I'm delighted to have this opportunity to say goodbye to all of our readers who have made my experiences here so interesting and enjoyable.
What few folks know, however, is how my life as a reporter first began.
My divorce in 2000 not only rendered me homeless for a short spell, but, because my ex and I operated a general contracting business, for which I worked as a stone mason, tile setter and hod carrier, in addition to performing accounting and payroll functions, I also found myself suddenly unemployed.
From the time I lived in the county island on the south side of Black Mountain, when Sonoran News first started publishing over 20 years ago, I always loved the newspaper, which, from time to time, printed my letters to the editor.
I always looked forward to the newspaper arriving in the mail and I read the entire paper beginning with Don's "My View" and Ed Schneider's "For Your Edification" columns, letters to the editor, and then the rest of the paper from front to back.
As I pondered the next phase of my life, friends told me they heard Sonoran News might be looking for an accounting person.
Holding out hope I could get a job working for the newspaper I so dearly loved, I faxed over my resume.
I heard back from Don almost immediately. He said "I'd love to work with you. I don't have anything right now, but I might in a couple of weeks."
A couple of weeks went by and, sure enough, I received a phone call from Don asking me to have lunch with him and former associate editor Jo Marocco.
During lunch, expecting to be offered an accounting position, I instead was offered a job as a reporter.
Surprised, I responded, "I can't do that."
Don said with certainty, "Sure you can!"
That was about 17 years ago and the rest, as they say, is history.
I covered Cave Creek when I started, replacing a reporter whom council and planning commission members frequently complained about not getting their quotes right.
So, Don suggested I use a recorder at meetings to ensure accuracy.
I recorded my first meeting and, since I recorded it, took a woefully inadequate set of notes.
The next day, when it came time to write about what happened at that meeting, I basically had to listen to the recording, which, in essence, was the same as sitting through the meeting all over again.
That was also back in the days when council meetings often dragged on until almost midnight.
I decided from then on out to never record another meeting and take as good a set of notes as humanly possible, something I had never done before in my life.
So, there I was with no college background, no formal training or typing skills, embarking on a new career as a reporter.
Always the curious one who was not satisfied until I had all the facts, I became intent on not just becoming a reporter but an investigative reporter. My goal was to make sure I had all the facts before presenting anything to the public.
With the freedom to write about anything I found interesting, after covering council, planning commission and school board meetings, my articles were forwarded far and wide, sometimes internationally.
Due to my intense research efforts and accuracy, I became known as a trusted source of reporting amongst a sea of Walter Cronkite School of Journalism automatons that simply regurgitated spoon fed talking points.
In recent years, staffing changes left it with me as the sole reporter and the responsibility of covering Carefree Town Council meetings as well as Cave Creek.
That left me with less time to do investigative research and reporting, although I continued as time permitted.
While I will miss Don, Shari Jo, and the hard-working, miracle-worker staff at Sonoran News, as well as my friends, I am looking forward to the next chapter of my life.
I trust you will all welcome and reach out to my replacement, Wes Grunden.