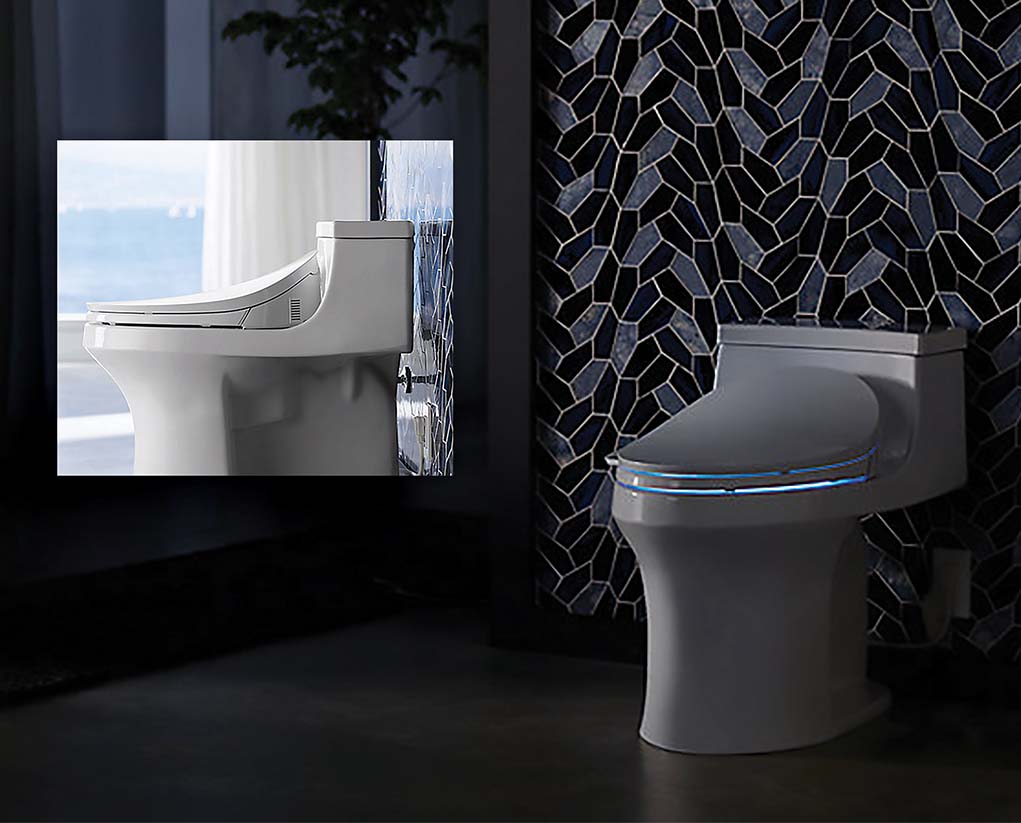 Tyler Ringe, who owns ProSkill Plumbing, Heating & Air along with his brother, Travis, likes to share this analogy. "You know how when you go on vacation, you miss certain things? Most often people miss their beds. Once you've tried one, it's very much like bidet seats. When you have one, you never not want to have one," he explained.
The Ringe brothers first learned of the beauty of a bidet as part of Kohler's Advisory Board in Wisconsin. Every room in the hotel where they stayed had bidets. "You always feel fresh after using one," Tyler assured. He and his brother both have them in their homes. "You really miss it when you don't have one."
Other than using along with a recommended water softener and having access to an outlet, there are no special requirements for a Kohler toilet with the cleansing toilet seat. (The ProSkill team will come out to confirm it can be installed.) Other plusses? Kohler products are American made. Lids are slow close; seats are heated. Water temperature/pressure is adjustable. Customers have a choice of colors. They come with LED lighting, i.e., a nightlight. Built-in deodorizer. And, for those with septic, less toilet paper required!
You need not be a fancy person or live in a mansion to benefit from a bidet-seated commode. This time of year offers many reasons to upgrade – New Year's renovation; Christmas present for a loved one; gift to yourself; company's coming and the porcelain is passé; just because.
Read reviews and you'll find the Ringes act with integrity. "I never really got it [the obsession with bidet seats] until I tried one and now I can't live without one," Tyler reiterated. Give ProSkill Plumbing, Heating & Air a call at 623-551-7473 and trust a new bidet just may make your day!