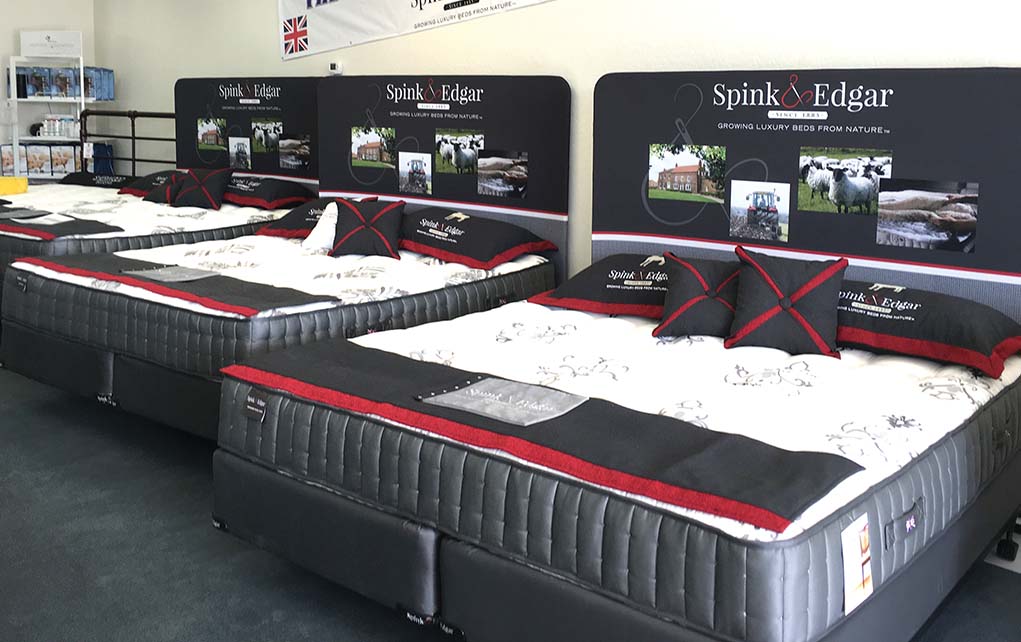 CAVE CREEK – Are you already exhausted from holiday planning? Or do you simply need a long winter's nap before company arrives? In any case, a good night's rest soothes the soul and rejuvenates the body. If you toss and turn and snooze fitfully, then a new mattress may be in order. The Mattress Place owners, Dave and Kelly Lantz, elaborated, "We're told to replace our mattresses every eight to ten years, but it's not only that the mattress wears out or breaks down, it's that our bodies change."
The Mattress Place opened in September and is already well received. Several Facebook posts sing their praises: Best mattress store in the valley. These guys are the best! The customer service and product knowledge were excellent.
Dave takes his job to heart. "Many years ago, a couple came in; the woman was bent over, using a cane. They wanted the firmest mattress we had. Before showing them, I asked them some questions. The woman said she had been using chiropractors for years to feel better. With their input, I sold them a pillow top. Two weeks later, they came in, lady was standing tall and no longer needed a cane. It was the mattress! That experience made me focus on how I could help and change people's lives."
The Lantzes still ask questions. They want customers to try out their sample beds (there are 25!), but they want to make sure you recline on them as you do at home. "If you sleep on your side, you need to do so so you make sure it's comfortable," Dave reiterated.
The Mattress Place stays away from carrying BIG brands, where customers pay for a big overhead and for the name. Dave explained, "The brands I have chosen [Spink & Edgar, Sherwood, EvoSleep, Encore, Lumina], all have a long, prestigious history in the bedding industry. They spend more on research, design and development and less on advertising." Put your mind to rest and check them out.
Holiday sales abound at the Mattress Place. Mattresses fit every budget (for example, queens -$299 to $4999) and firmness, plus pillows, frames, foundations, covers/pads, head/footboards are available. Free delivery over $699 (typically a week/10 days to arrive). Learn more by calling 480-306-7088, visiting 28248 N Tatum Blvd. or online at themattressplaceaz.com