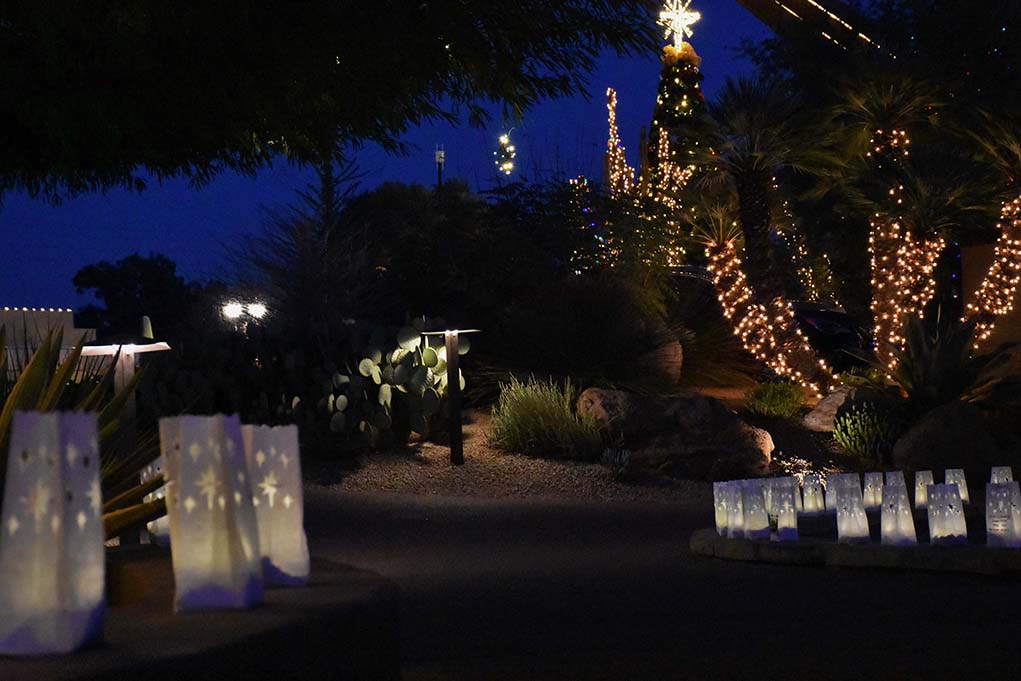 Christmas in Carefree continued this past weekend with a variety of events for everyone. In addition to Santa having a cottage in Carefree and making frequent visits to the town center, the evenings had the paths of the Carefree Gardens glowing with Luminarias. Music filled the air throughout the weekend as local performers kept the crowds entertained and often singing along.
A new part of the celebration this year is/was the lighting of the menorah, donated by Temple Chai, celebrating Chanukah December 12 through 19.
The holiday celebration continues through the 24th. Santa will be making one more appearance in town on Saturday, December 23 from 10 a.m. to 2 p.m.. For more information go to ChristmasinCarefree.com.