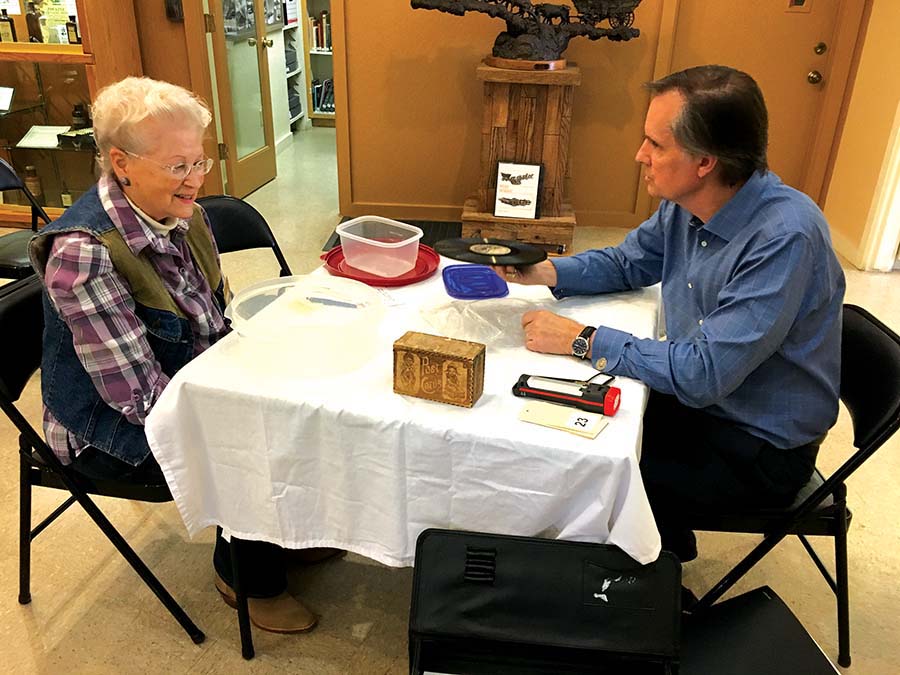 Photo credits, all images: All photographs are courtesy of the Cave Creek Museum.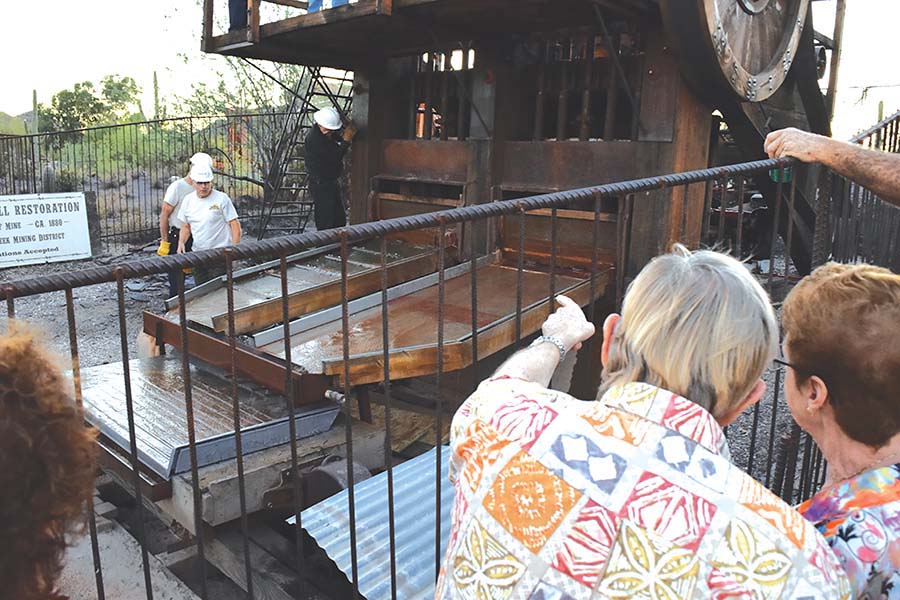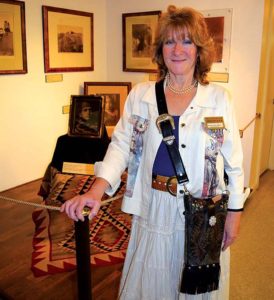 Kick off the New Year with fascinating, fun and educational events at the Cave Creek Museum! January's activities have something for everyone: Antique Appraisal Day, Family Fun Workshop "Time Travels: Discover & Taste," and the Stamp Mill Run.
Experience the sights and sounds of the restored 100-year old Golden Reef Stamp Mill, Arizona's only operational ten-stamp ore crushing mill, 1:30pm to 2:00pm on Saturday, January 13, 2018. It never gets old to watch this gigantic historic machine in action.
Do you know the surprising origin of marshmallows? Or how your favorite foods ended up on your plate? Devour the saga of food at "Time Travel: Discover & Taste" on Sunday, January 14, 2018, from 1:30pm to 3:00pm at the Cave Creek Museum's Family Fun Workshop. It's a tasty educational treat!
Family Fun Workshops are underwritten by generous support from APS and Kiwanis of Carefree. Families with children are admitted free to the Workshops.
Have you always wondered about the history behind one of your family heirlooms? Does a work of art or a collectible you picked up at a rummage sale have an interesting tale to tell? Now is the time to find out! Antique Appraisal Day, Saturday, January 20, 2018, 9:00am to 4:30pm, is a wonderful opportunity to learn the story behind one of your cherished family heirlooms, artwork or collectibles.
Sean Morton, the Cave Creek Museum's appraiser par excellence and one of the experts on PBS "Arizona Collectibles," will examine your object d'art, antique or collectible. "His range of knowledge and detailed descriptions are amazing, no matter how arcane the item," says Karrie Porter Brace, Cave Creek Museum's Executive Director. "For $25 per item with a limit of two items, you will receive an anecdotal description. Who knows, that mystery knickknack may turn out to be a treasure!"
Morton is a member of the Antique Appraisal Association of America, and provides advice and appraisals to individuals, companies, trusts, estates and public institutions.
"In addition to monthly special events and this season's exceptional "Photography of Edward S. Curtis" exhibit, our biggest and most popular event of the year is the Cave Creek Museum's Annual Home Tour & Garden Boutique. Highlight March 11, 2018, on your calendar," Porter Brace suggests, "and keep an eye on the Museum's website for exciting details and Home Tour Pre-sale ticket availability." www.CaveCreekMuseum.org
Reservations are recommended for all events except the Stamp Mill Run. Call
480-488-2764 or email info@cavecreekmuseum.com. Visit www.CaveCreekMuseum.org for current information and tickets.
As of January 1, 2018, Cave Creek Museum Admission is $7 for adults and $5 for seniors and students. Children under the age of five are FREE.
The Cave Creek Museum is located at 6140 E. Skyline Drive, Cave Creek 85327. The Museum is open October through May: Wednesday, Thursday, Saturday and Sunday 1:00pm to 4:30pm. Friday hours are 10:00am to 4:30pm. The Museum is closed on Monday and Tuesday.