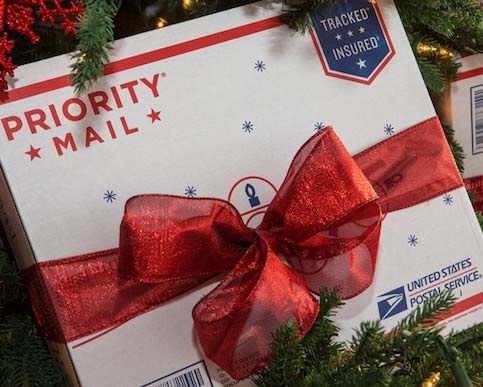 The holidays are quickly approaching and that means options for shipping holiday gifts for guaranteed on time arrival, the time is running out.
U.S. postal service estimates that from Thanksgiving to New Years' Day, they will have handled 850 million packages.
It is recommended for holiday card mailing with a Christmas deadline, the cut-off date to get your cards in the mail is Dec. 19.
To send packages for Hanukkah, which began Dec. 12 and runs through Dec. 20, U.S. parcel post is a gamble, but Priority or Express Priority mailing will still work.
All Parcel post should be received by Christmas if sent before Thursday, Dec. 14. The last day for using Priority shipping is Dec. 20.
"This week would be the best week to get into the post office," said Pete Haas, U.S. Postal Service spokesman. "Because we do expect next week to be our heaviest shipping week."
However, Haas said ultimate procrastinators can pay a premium to use Priority Express shipping for overnight deliveries up until the Friday before Christmas, which is Dec. 22.