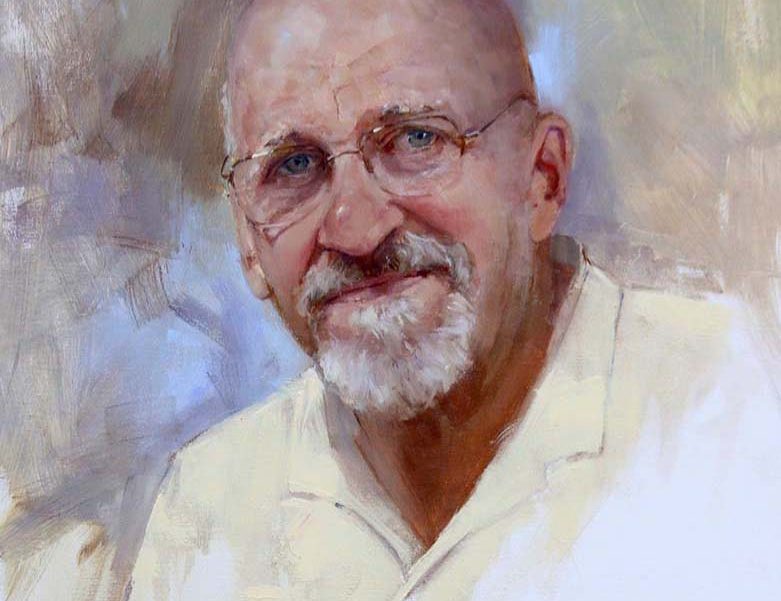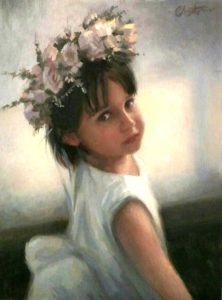 Announcing Portrait Artists of Arizona's 8th Annual Member Juried Fine Art Exhibition and Sale at Scottsdale Artists' School, 3720 N. Marshall Way, Scottsdale. The exhibition opens on Monday, January 8 through Friday, January 26, 2018, with an Artists' Reception on Saturday, January 13 at 2:00 PM. Artist/Instructor Howard Lyon will serve as judge of the exhibition. The exhibition can be viewed at Scottsdale Artists' School, Monday through Friday from 9:00 to 5:00 and on Saturdays from 9:00 to 4:00. The exhibition closes on January 26, 2018.
"This exhibition showcases the extraordinary talent of portrait artists in the state of Arizona," states Sherri Aldawood, PAOA President. "There is something for everyone to enjoy in this show." The 2017 exhibition was comprised of 47 works of art by 23 PAOA artists. Expectations are that the number of entries will be at least as high this year.
Exhibition artwork is rendered in various media, including watercolor, oil, charcoal, pencil, and pastel. Artistic styles range from impressionistic to highly realistic, classical artwork — and everything in between.
Portrait Artists of Arizona (PAOA) is a 501 (c) (3) non-profit organization providing support, education, and assistance to portrait artists in their practice and promotion of this fine art form. PAOA sponsors portraiture-focused workshops, portrait demonstrations by nationally acclaimed artists, working portrait studios with live models, and portrait-only exhibitions and competitions to enhance the community appreciation for fine art portraiture. PAOA membership offers artists educational support, discussion, critique, and activities aimed at enhancing their practice, techniques, and applications of fine art portraiture. Additionally, PAOA encourages community support and understanding of this art form.
Portraiture — the art of creating portraits — has mesmerized humanity from the earliest times. Whether representational or impressionistic, portraiture possesses the magical qualities of capturing the likeness and essence of a person, or an animal, and rendering them immortal. Portraiture captures a moment in time. It creates history. Think Rembrandt, John Singer Sargent, Frans Hals, Robert Henri . . . to name a few.
WHAT: Portrait Artists of Arizona's 2018 Members Juried Fine Art Exhibition and Sale
WHEN: Monday, January 8, 2018 through Friday, January 26, 2018, with an artists' reception on Saturday, January 13 at 2:00 PM
Monday – Friday viewing at Scottsdale Artists' School from 9:00 to 5:00
Saturday viewing from 9:00 to 4:00
WHERE: Scottsdale Artists' School 3720 N. Marshall Way, Scottsdale