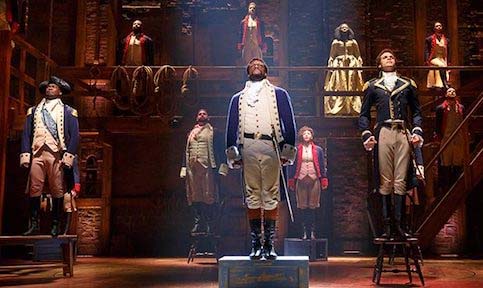 Single-show tickets to see the hit Broadway show "Hamilton" at Gammage Auditorium in January will go on sale next week.
The process for people to get tickets is they will have to sign up for Ticketmaster's Verified Fan program between 10 a.m. Tuesday and midnight Thursday. Those selected will be given a special access code on Sunday and tickets will go on sale the following day.
Tickets range from $79.50 to $189.50. A few premium seats will also be available and will be sold for $489.50. There is a limit on ticket purchases and households will only be allowed to purchase four tickets.
Gammage has announced that they will hold a lottery for 40 orchestra seats for each performance. Those tickets will cost just $10. More details will be announced at a later date.
"It's such an honor to bring this show to Arizona," Colleen Jennings-Roggensack, the executive director for ASU Gammage, said at the time. "ASU Gammage continues to be a leader in touring Broadway."
Between January 30 and February 25, 2018, there will be 32 performances of "Hamilton." It will be the first time the show is performed on a college campus.
If you are looking to score a pair of tickets to what is expected to be the hottest show, you better act quick. Season tickets for the theater's upcoming Broadway season sold out in just two hours in May. Gammage made history for the first time by selling out its annual Broadway season ticket packages.