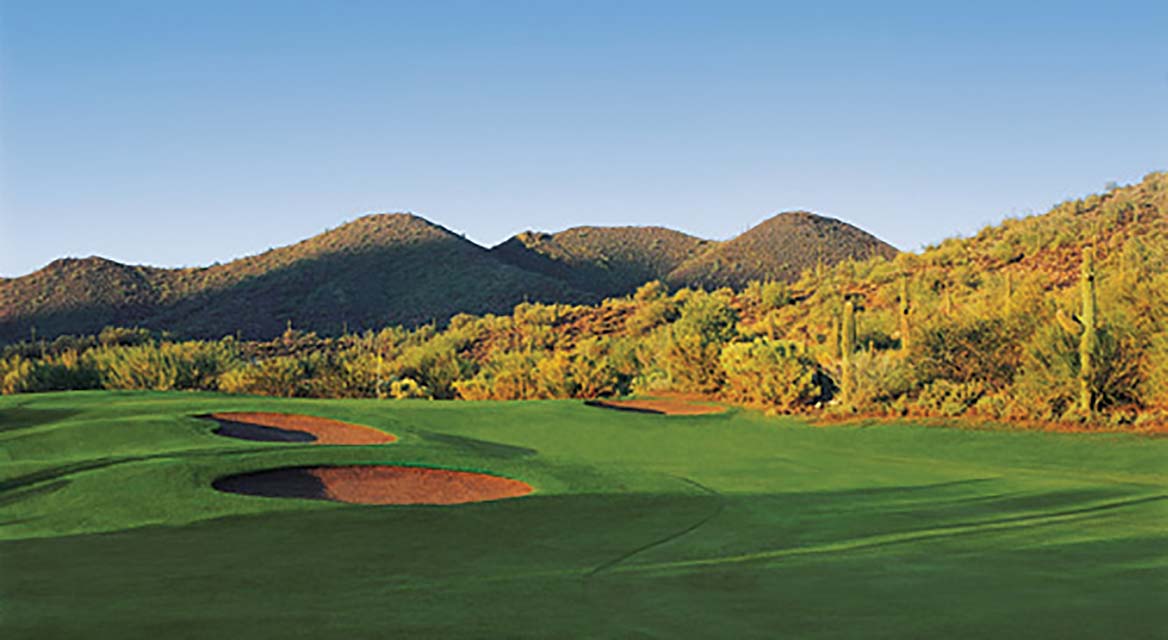 CAVE CREEK – Rancho Manana Golf Club has undergone its annual over seeding and is in great condition, so folks are invited to come partake of its winter specials.
If you're looking to have a little fun on the golf course because you're not a totally serious player or you want to introduce family and/or friends to the game, swing by for the Late Late Rate. "We now have a $20 rate about 75 minutes prior to sunset. This is a great time to bring out a friend or family member and introduce them to golf for just a few holes, often three to five. The rate is $20 for one player, $35 for two players, $45 for three and $50 for four," Dale Samar, general manager, explained. Take advantage of this Late Late (money-saving) Rate before it ends in January 2018.
For the casual golfer who likes to wind down at the end of the week, through December, tee off with WINE Down Friday. Every Friday after 3 p.m. for a mere $30 play nine to 11 holes and enjoy two wines (or beers) while perfecting your backswing. Note, must be 21 or older with ID for alcoholic beverages.
If golf isn't your bag, feel free to come with the duffer in your life and head off to the Spa at Rancho Manana. Once you've both had your fun, follow on through with lunch at Tonto Bar & Grill.
Remember, Rancho Manana Golf Club (5734 E Rancho Manana Blvd) is a public course, so all are welcome! Book online at www.ranchomanana.com or phone 480-488-0398. Follow on Facebook for breaking news – like the video of the javelina late for his tee time!