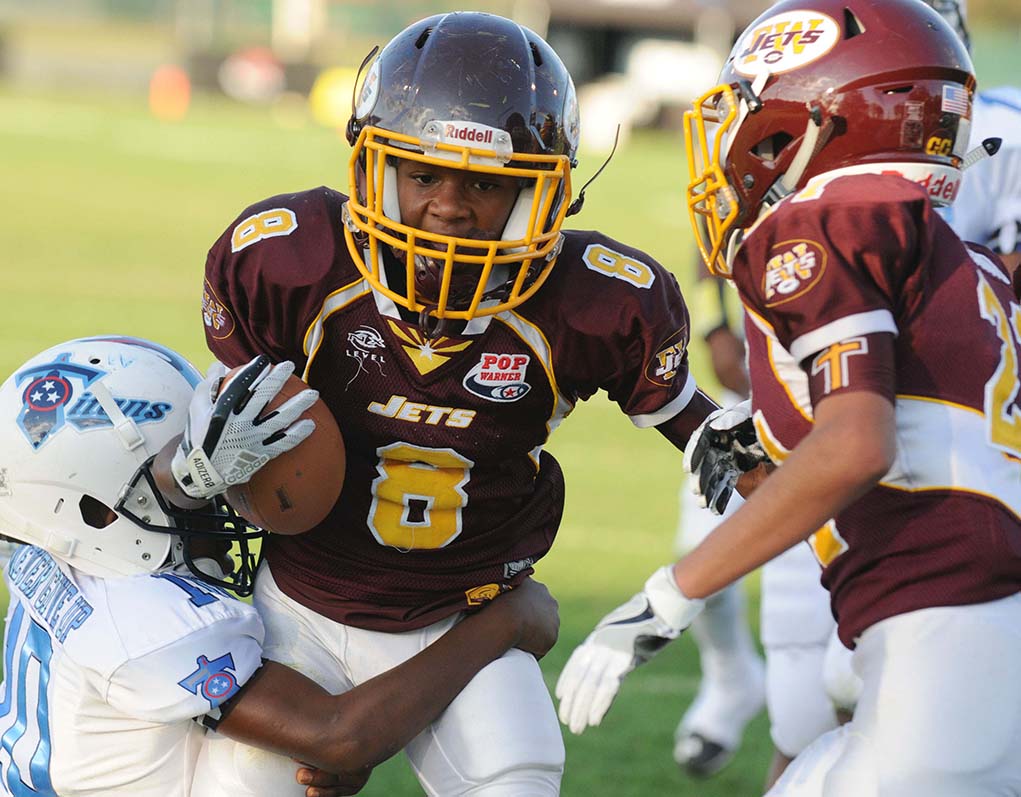 ORLANDO, FL – Division I Junior Pee Wee Far West Jets advanced in the 61st annual Pop Warner Super Bowl at the ESPN Wide World of Sports Complex™ at Disney World with a 33-0 win over the Oak Cliff Titans from Dallas, TX in the first round.
The Jets will play again Wednesday, Dec. 6 at 8:30 am against the Florida City Razorbacks in the Division I Junior Pee Wee semi-finals.
The Pop Warner Super Bowl is divided into 64 teams competing for National Championships in two divisions and five age/weight ranges (Jr. Pee Wee, Pee Wee, Jr. Varsity, Varsity & Unlimited). The National Cheer & Dance Championships feature more than 300 teams that compete at a five-day long event. Since 1997, the event has taken place at Disney's ESPN Wide World of Sports Complex™ during the first full week of December.
For more information visit http://www.popwarnersuperbowl.com/ or watch online at http://pointstreaksites.com/view/popwarner/football/watch-on-espn3.