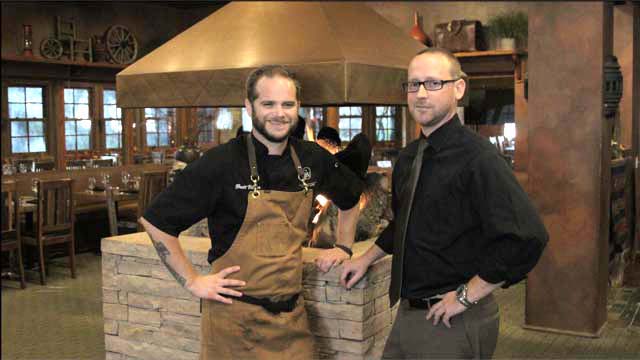 CAVE CREEK – The legacy of the Cartwright family lives on through Cartwright's Modern Cuisine, despite its name change from Cartwright's Sonoran Ranch House and the fact it's under new ownership. Former co-owners Eric Flatt and John Malcolm, who founded and continue to run Tonto Bar & Grill, turned over the proverbial and apropos reins to Brett Vibber and Cody Heller in May. Vibber and Heller are no strangers to the restaurant industry; Vibber was a former sous chef at Tonto and executive chef of Cartwright's for the past three years. Heller, a manager at both Tonto and Cartwright's for five years.
The new owners aren't looking to take anything away from Cartwright's, because they agree, the framework was/and is perfect. Expect small tweaks instead – Chef Vibber said he not only strives to serve great food, but he also wants to assure an upscale dining experience.
What has made this team successful is, as Vibber puts it, "It's not just our jobs, it's our passion." Heller, who handles the administration side of the business, added, "What he doesn't do well, I do. What I don't do well, like cook, Brett does." And each has filled many roles in restaurants, so they collaborate effectively. While they welcome change and assure Cartwright's evolves for the best, they will always embrace its heritage. They also introduced the Chef Collaboration Dinner Series, which will resume in January. A guest chef will join the Cartwright's crew and diners will have the opportunity to learn about foods and wine pairings. The dessert menu has completely changed as well. Catering, both on and off-site, is available.
Because a portion of the food served is foraged locally from the desert and the forest, meals prove to be unique. Guests may be surprised to learn that Chef Brett is among the team of foragers. Not only does he pick berries, mushrooms, apricots and cactus fruit, he's been known to join his seafood suppliers on fishing expeditions. It goes back to the dedication for excellence that Heller and Vibber have.
"We are thinking about your dinner before you wake up in the morning," Vibber said.