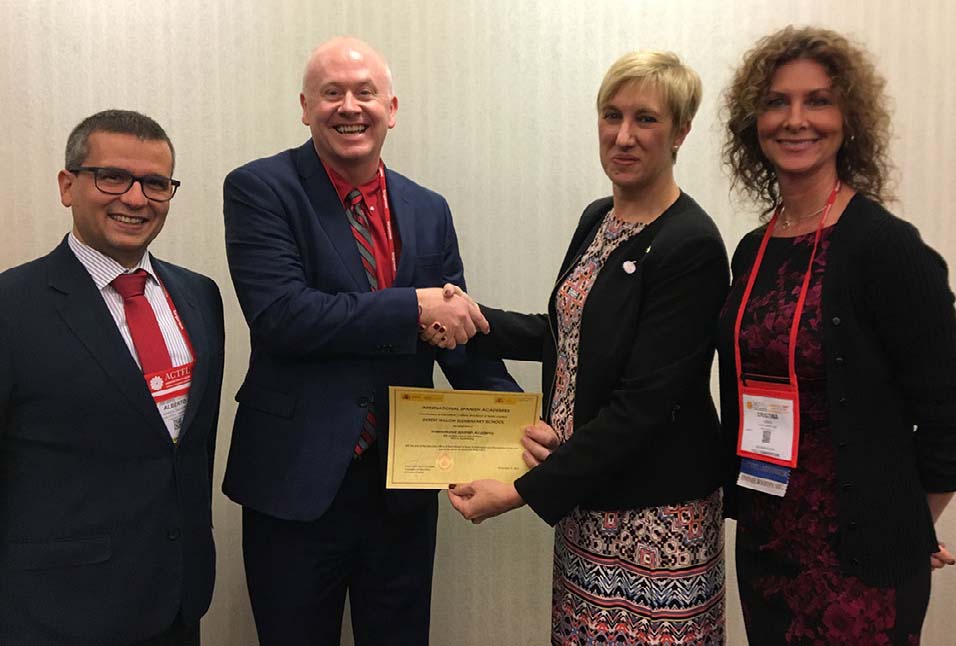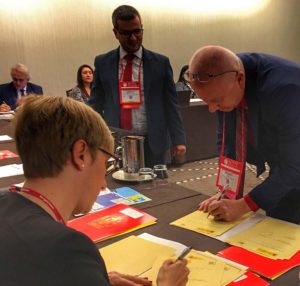 This past month, Desert Willow Elementary School Principal, Dr. Rodney Egan, signed a Memorandum of Understanding (MOU) with the Spanish Embassy's Counselor of Education, Maria Jose Fabre Gonzalez, at the American Council on the Teaching of Foreign Languages (ACTFL) Annual Convention and World Language Expo in Nashville, TN.
Desert Willow Elementary School houses a 15-year Spanish Immersion Program that has shown solid results in educating students in two languages. As a result of the MOU, Desert Willow Elementary School has now been inducted into the International Spanish Academies (ISA) Network, accredited by the Ministry of Education, Culture and Sport of Spain.
On February 21, 2018, a special ceremony/celebration will be held at Desert Willow Elementary School. Regional representative Señor Antonio Caballero from the Spanish Embassy will be an honored guest.
Desert Willow Elementary School is part of the Cave Creek Unified School District and is an A+ School of Excellence.  For more information regarding Desert Willow Elementary School please contact Dr. Rodney Egan at regan@ccusd93.org or by calling 480-575-2800