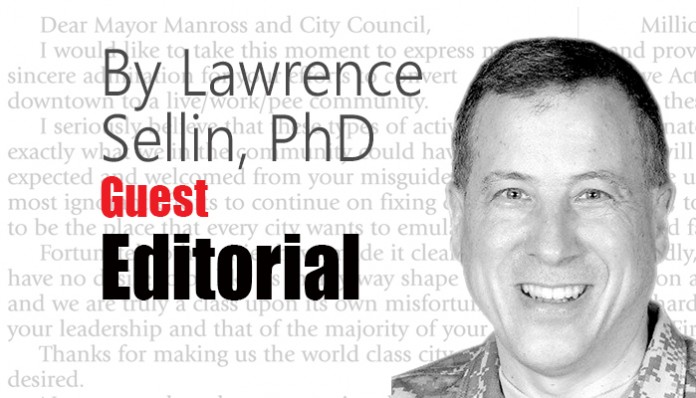 It is simply a matter of reverse engineering. If you get to the Taliban through Pakistan and you get to Pakistan through China, then clearly, Beijing is in the driver's seat. Pakistan merely holds the valve that regulates the Taliban and the supply of our troops.
The conflict will end in a whimper, a political settlement whose main purpose is to provide a graceful exit that politely delays the announcement of a Taliban victory and a humiliating defeat for the U.S. and NATO, all choreographed by China, who will then set up shop as the dominant regional power.
China's strategy is based on the China-Pakistan Economic Corridor (CPEC), part of the One Belt One Road (OBOR) Initiative, which aims to connect Asia through land-based and maritime economic zones. CPEC is an infrastructure project, the backbone of which is a transportation network connecting China to the Pakistani seaports of Gwadar in Balochistan Province and Karachi in Sindh province, both located on the Arabian Sea.
Control of Afghanistan via its proxy Pakistan will allow China to complete transportation corridors, power grids and oil and gas pipelines throughout Central and South Asia. China can then begin to exploit Afghanistan's estimated $3 trillion in untapped mineral resources, in addition to Balochistan's $1 trillion in gold, copper, oil, precious stones, coal, chromite and natural gas.
CPEC calls for the influx of up to 500,000 Chinese professionals into Gwadar for port and naval facility development as well as expansion of the international airport to handle heavy cargo flights. The Chinese have visited and bought land in Sonmiani, which houses Pakistan's spaceport and space research center as well as a planned liquid natural gas terminal. In addition, Balochistan's Arabian Sea coast will become dotted with Chinese military bases, from which Beijing will dominate the vital sea lanes leading to the Persian Gulf and provide a link to the Chinese base in Djibouti at the entrance of the Red Sea and the Suez Canal, both strategic choke points.
Breitbart News Executive Chairman and former White House Chief Strategist Steve Bannon warned recently that America's attention needs to be focused on China, or it will be left behind in the communist country's wake.
Bannon stated that China would become the dominant global power if that country achieved five things in the coming years and the U.S. did not thwart them:
1.      The rollout of fifth generation mobile technology – known as "5G."
2.      The expansion of the One Belt One Road Initiative – a transport system to go through central Asia and connect China to the Middle East.
3.      Plan 2025 – 10 industries the Chinese have aimed to dominate by 2025. Bannon described the Chinese as "way ahead." Bannon said three of those are silicon chips, robotics, and artificial intelligence.
4.      Conversion of all oil transactions into Chinese currency, which he said will end America as a reserve currency and force the U.S. to start paying off the 20 trillion debt.
5.      Financial technology. Bannon said the true piece of leverage with North Korea is the ability to decouple countries from the world's financial system, sanction companies, and shut banks off from capital markets. He predicted that in 5-10 years that ability is gone.
The continued presence of U.S. and NATO forces in Afghanistan remains an obstacle to China's regional ambitions (Bannon's item #2), which are both economic and military.
The United States and NATO have been expending huge quantities of blood and treasure to create a stable and democratic Afghanistan, free from transnational Islamic extremists and as a "useful platform for the regional counterterrorist effort," so claims retired Gen. David Petraeus, although he doesn't use the word "Islamic."
Never mind that the "useful platform" has been unable for over sixteen years to counter the terrorists operating freely from safe havens just across the border in Pakistan or that the transnational terrorists that struck on 9/11 originated from outside of Afghanistan, that is, Pakistanis and Arabs.
Compared to 2001, there are now a far greater number of terrorist epicenters from which strikes can be made against the U.S. or its NATO allies, not the least of which are Islamic terrorists inside western societies linked to those epicenters.
Current U.S. Afghanistan policy can profit from a healthy injection of realpolitik.
The U.S. has actually more to gain by leveraging instability and thwarting Chinese ambitions in South Asia than by continuing the expensive and exhausting tasks of counterinsurgency and nation building in Afghanistan from which we will accrue a diminishing number of strategic benefits.
Lawrence Sellin, Ph.D. is a retired colonel with 29 years of service in the US Army Reserve and a veteran of Afghanistan and Iraq. Colonel Sellin is the author of "Restoring the Republic: Arguments for a Second American Revolution ". He receives email at lawrence.sellin@gmail.com.