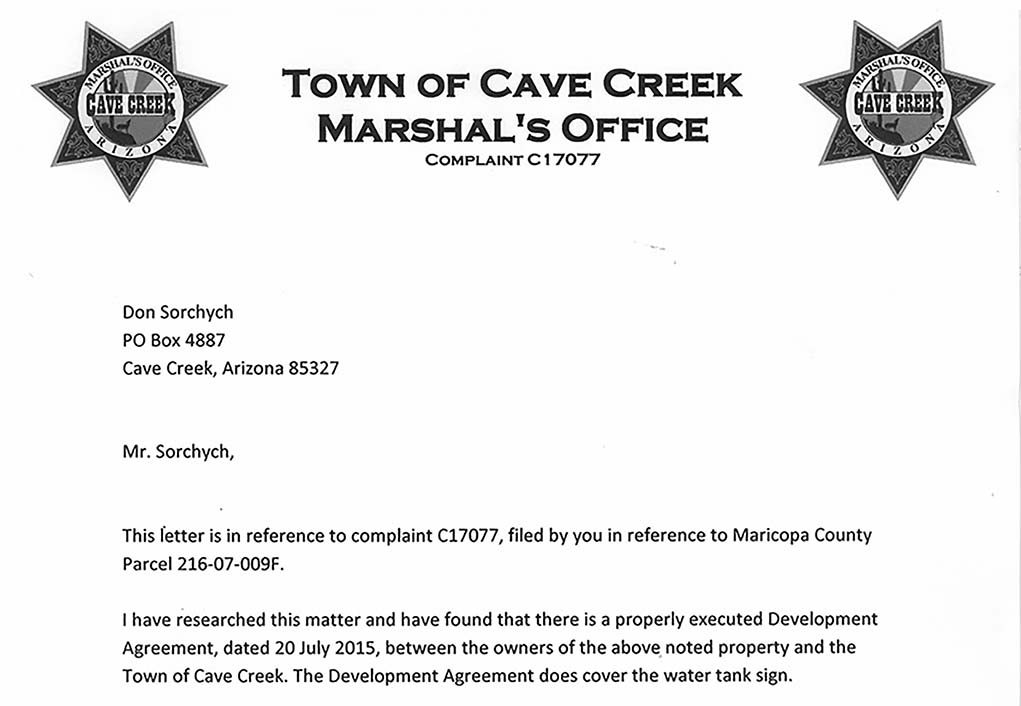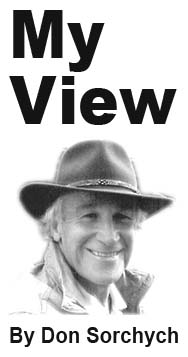 Linda Bentley
Our reporter, Linda Bentley, arrived home after her vacation and told me she was leaving us after nearly 17 years. It was a real shock since she is the most honest and loyal employee we have ever enjoyed. She is adored by many Creekers because of her vast local knowledge and friendly nature.
There was no attempt to change her mind since she had already purchased a house in Florida and placed her local house for sale. But if she changes her mind our door is always open!
If you know a conservative looking for a newspaper job please have them call me or General Manager Dave.
Veteran's Day
Carefree had a Veteran's Day celebration on Nov. 11 at the Sanderson Lincoln Pavilion from 3p.m. to 5p.m.
The park was crowded with veterans, their families and citizenss. It was clear town staff and volunteers did loads of planning and work to bring the program to fruition.
Carefree Vice Mayor John Crane presided as he did last year and he had a special seat for Blaine Keith in the front row. Crane read a summary of Col. Keith's military accomplishments as well as his space and industrial achievements.
Other veterans spoke of their experiences. One WWII veteran had direct involvement with famous Gen. George C. Patton.
It is worth noting a large group of young volunteers were very friendly, helpful and respectful to us old codgers.
Abuse to town property
Answer to Cave Creek
If this answers the complaint demanded by the Cave Creek ordinance, they need a new ordnance writer.
What happens if there is a serious accident and someone is hurt or killed? That happened in the past and forced the sale of that property.
Although the so-called development agreement passed 7-0, why weren't key questions asked of staff? Council believed the approved the location of the water tank sign only infringed inches on town property. In reality, it is 100 percent on town property.
One council member told me he was concerned about the future since the current agreement has no expiration date while the previous agreement did.
This is a classic example of crony capitalism! At least next year's election will allow for repeal of those who practice crony capitalism.