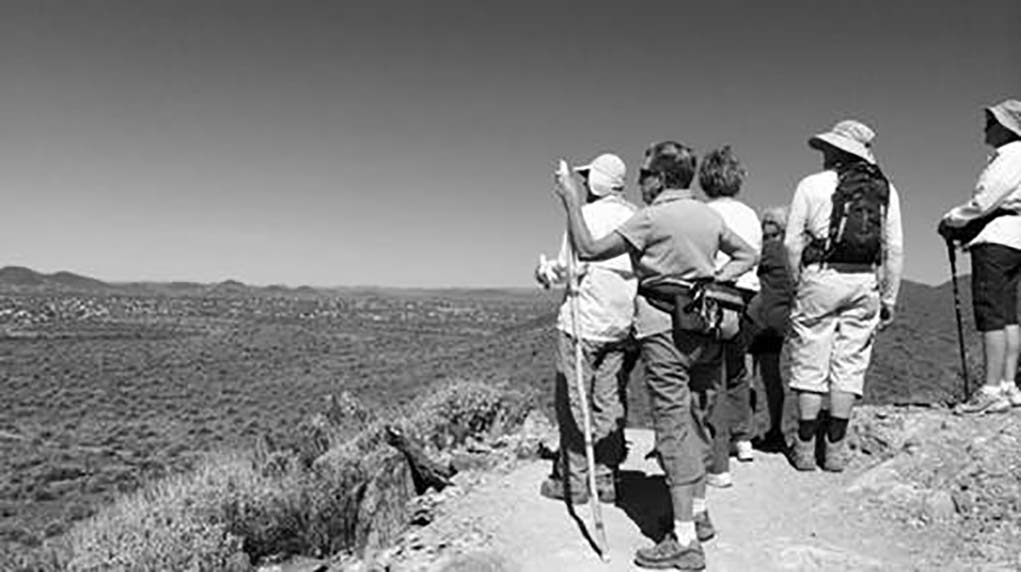 Shhh, we have a secret to share with you! Has anyone ever told you that there is one day a year where it is perfectly acceptable to tell others to "take a hike?" Better yet, are you aware that this brazen day is fast approaching?
The Maricopa County Parks and Recreation Department is inviting the community to join them in recognizing National Take A Hike Day on Friday, November 17, by telling everybody they know to "take a hike" in a Maricopa County park. To ensure everyone is able to join in on the fun, the department will waive the $6 per vehicle day-use park entry fee into all of the county's regional parks.
"Now that the weather has cooled off it's the perfect time to get outside and enjoy nature", said Maricopa County Board of Supervisors Chairman Denny Barney, District 1.  "Most parks and recreation agencies around the nation celebrate National Trails Day in early June, which can be a little hot for hiking here.  November is when Maricopa County really shines."
"On November 1, the department kicked off its annual 100 Miles in 100 Days Challenge. With the launch of the program, and the holidays quickly approaching, the free entry day provides a little extra motivation to visit a park, take a ranger led hike, and log additional miles," said R.J. Cardin, Maricopa County Parks and Recreation Department Director. "Hiking is also a good stress reliever and can be very therapeutic during the holiday season."
Maricopa County is home to one of the largest regional parks systems in the nation with more than 120,000 acres of open space parks that include hundreds of miles of trails.
Park visitors are reminded that although temperatures may be cooler, appropriate hiking attire, sunscreen and an ample supply of water are still necessary. In recognition of Take A Hike Day, the $6 per vehicle day-use entry fee will be waived at all of Maricopa County's regional parks on Friday, November 17, 2017, all other fees apply.
For more information on upcoming Take A Hike Day events, trail maps and park locations, visit www.maricopacountyparks.net/ or call (602) 506-2930. For a complete listing of park fees, please visit the website.