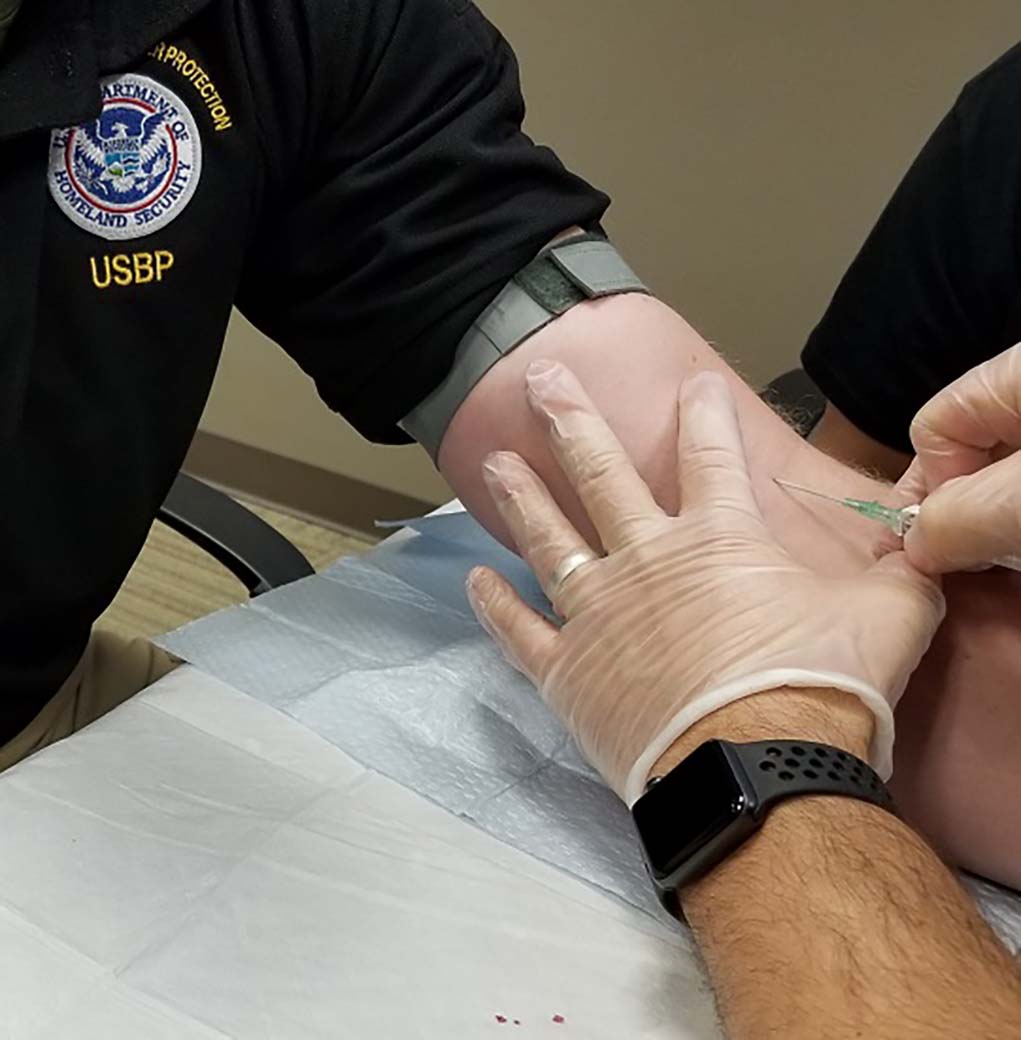 TUCSON – Twenty-three law enforcement students completed the Tucson Sector Border Patrol's Emergency Medical Technician course on Oct. 27.
The Sector's course, which lasts five days a week for two months, prepares Border Patrol agents and partner law-enforcement personnel for their state-level EMT licensing. The EMT students, 18 of which were Border Patrol agents, train in all aspects of pre-hospital emergency medical care, which includes advanced training on infectious diseases and administering medications and intravenous fluids.
Following the training, Border Patrol agents are required to pass the national certification exam from the National Registry of Emergency Medical Technicians so agents may be deployed nationally should the situation arise. EMT training and certification is especially beneficial for Border Patrol agents working in remote areas as they are often the first to respond to emergencies.
Tucson Sector currently employs more than 200 EMTs and conducts two classes per year to continually invest in humanitarian efforts to save lives. Recently, Tucson Sector deployed Mobile Response Team (MRT) agents to areas effected by the recent hurricanes, many who have attended this EMT program.
U.S. Customs and Border Protection officials welcome assistance from the community. Citizens can report suspicious activity to the Border Patrol and remain anonymous by calling 1-877-872-7435 toll free. Reporting illicit activity could result in saving someone's life.