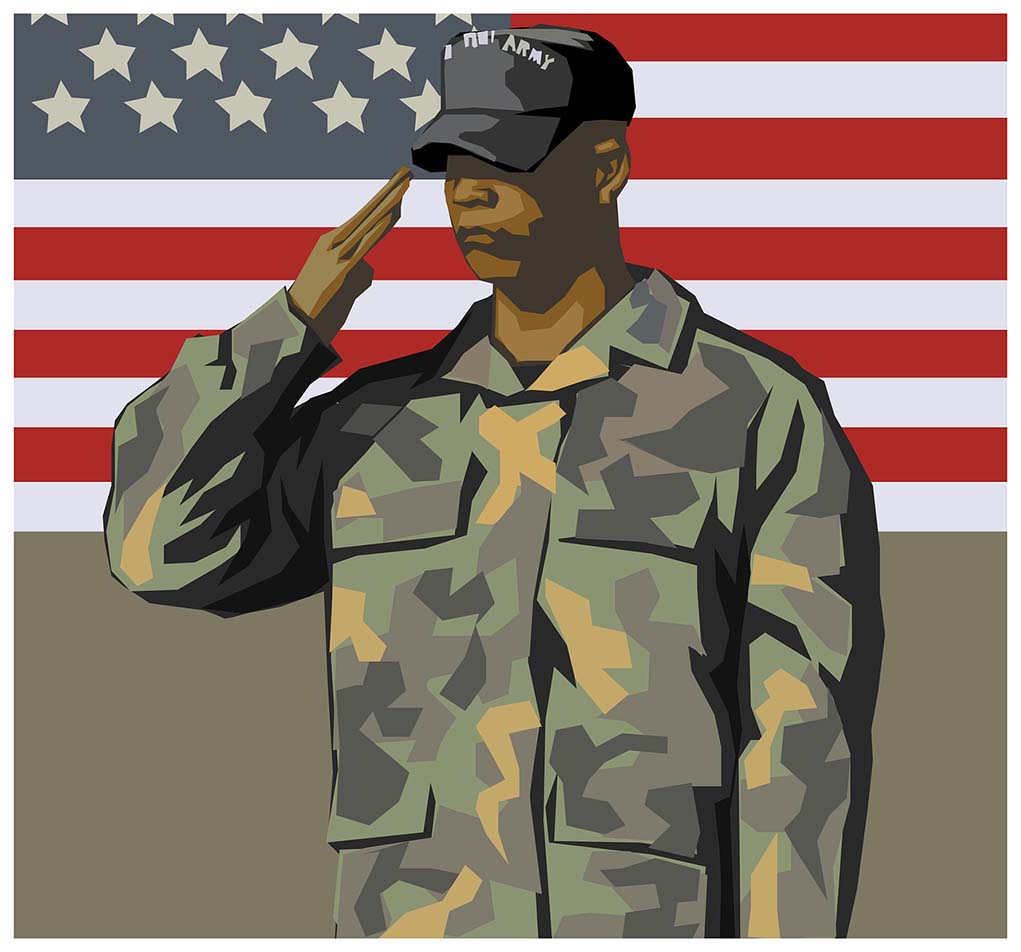 MARICOPA COUNTY – As a small token of appreciation for the freedoms afforded to all Americans, Maricopa County's Parks and Recreation Department will be honoring all veterans with Military Service Appreciation Day on Saturday, November 11.
In 2005, the Maricopa County Board of Supervisors issued a formal proclamation resolving that each Veterans Day from that point forward would be observed as Military Service Appreciation Day at all Maricopa County Parks.  All active and non-active military personnel are encouraged to visit any of the county's eleven parks and enjoy affordable recreation.  The $6 per vehicle day-use entry fee will be waived for military personnel.
"This community has a special relationship with our military," said Maricopa County Board of Supervisors Chairman Denny Barney, District 1.  "I'm glad our parks are once again opening their arms and their gates to service members and their families."
"Veterans sacrificed so much for us, and we can never repay that debt," said Supervisor Steve Chucri, District 2.  "What we can do is keep them in our minds and hearts throughout the year, and when we see an opportunity to say thank you, we ought to endeavor to do it.  That's what this day is all about."
"Maricopa County is a strong supporter of veterans," said Supervisor Bill Gates, District 3.  "They make up 10% of our county workforce and we work to support both our county and community veterans in any way possible.   Thank you to all of our veterans, especially my grandfather who served in World War II."
"Veterans contribute to the well-being of all Arizonans," said Supervisor Clint Hickman, District 4.  "The Veterans Day fee waiver is one small way we can show our appreciation, by making it as easy as possible to enjoy the best that Maricopa County has to offer through our open space."
"The County's regional parks are a great place for people to connect with nature," said Supervisor Steve Gallardo, District 5. "We hope military personnel will take advantage of our offer to come out to the parks to enjoy a hike, park program, and the cooler temperatures with their families and friends."
"In addition to waiving the day-use entry on Veteran's Day, we also offer a significant discount on our annual pass for veterans with any level of disability," added R.J. Cardin, Maricopa County Parks and Recreation Department Director.
At approximately 120,000 acres, Maricopa County is home to one of the largest regional park systems in the United States.  The parks are located throughout the County and are all within a 45-minute drive from downtown Phoenix.  For information about activities at a County park near you, call (602) 506-2930 or visit www.maricopacountyparks.net/.