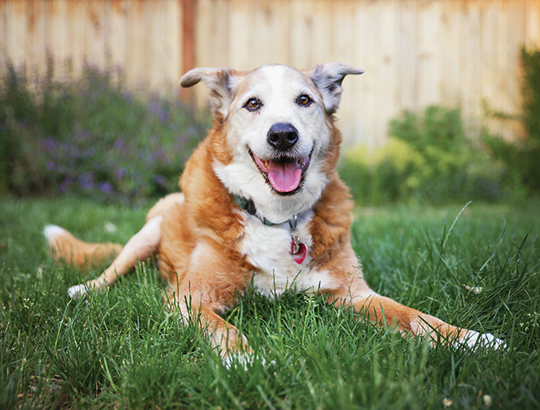 Annual Wag & Tag Pet Expo on Nov. 18
Wag & Tag Pet Expo
Saturday, Nov. 18
10 a.m. to 1 p.m.
Goodyear Community Park
3151 N. Litchfield Road
Goodyear, Ariz. (Nov. 1, 2017) – Dress your four-legged friend in costume for a chance to win a prize at the 11th annual Wag & Tag Pet Expo on Saturday, Nov. 18 from 10 a.m. to 1 p.m. at Goodyear Community Park, 3151 N. Litchfield Road. The event and parking are free.
Prizes will be awarded for the best pet costume; best pet smooch; best wiggle/waggle; best pet voice; and best dog trick. Attendees will be issued a 'Pawsport' and are encouraged to visit various stations that will issue stamps. Completed 'Pawsports' be eligible for a raffle at the end of the event. Booths and activities include:
Pet service and accessories vendor booths
Veterinarians with pet health information
Microchip and vaccination stations
Police K9 demonstrations
Fun Interactive Agility Course Provided by Bark Busters
Face painting
Pet arts and crafts
Sponsored by Bark Busters, Pet & Mac's Pet Resort, and Camp Bow Wow, Wag & Tag promotes pet health and celebrates the special role pets play to enhance people's lives. For more information, visit www.goodyearaz.gov/rec or call 623-882-7525.
About Recreation in Goodyear
Goodyear's Recreation Division is committed to offering programs and services that positively impact the quality of life and enhance a sense of community. Programs such as youth and adult sports, active adult activities, community special events, special interest classes, and facility rentals are coordinated by the Recreation Division.  To find new ways to get moving, enjoy the outdoors, find a park, and enjoy the day, visit the Registration page, subscribe to the newsletter and watch your Goodyear mailbox for the InFocus community magazine. On Facebook: @Goodyearparksandrec