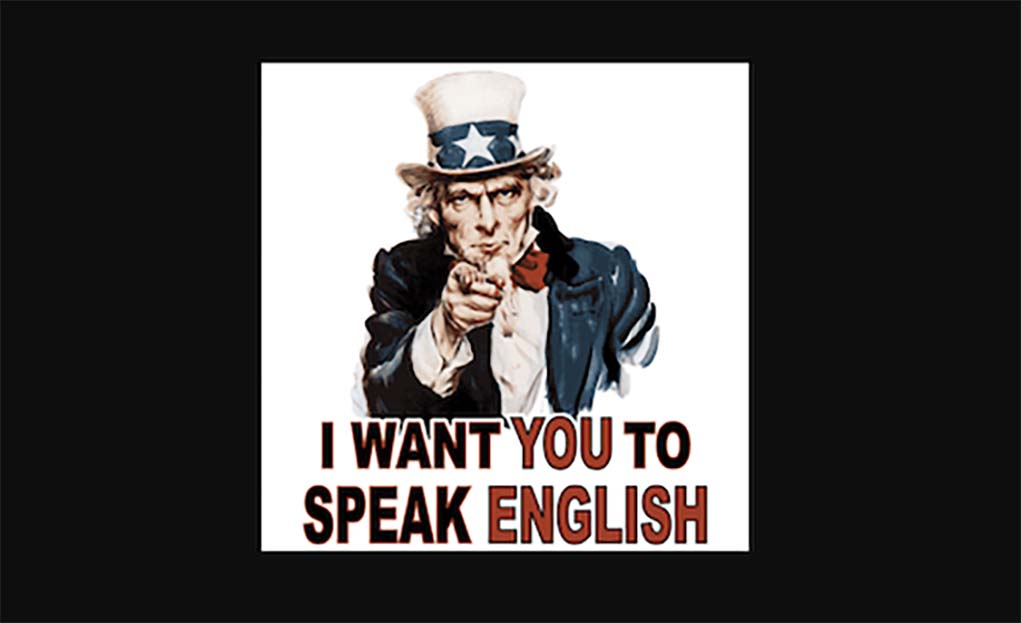 WASHINGTON – The U.S. Census Bureau performs periodic American Community Surveys (ACS) between its decennial censuses and the most recent data released for 2016 revealed that a record 65.5 million U.S. residents five years of age and older speak a language other than English at home.
Karen Zeigler and Steven A. Camarota from the Center for Immigration Studies (CIS) did an analysis of the data and noted that number is up six million since 2010 and has increased by 34 million since 1990.
In other words, 21.6 percent, or more than one in five, of U.S. residents now speak a foreign language at home.
Since 2010, the largest increases of foreign language speakers with more than 400,000 speakers were Arabic (up 42 percent), Hindi (up 33 percent), Urdu (up 22 percent), Chinese (up 20 percent), Persian and Haitian (up 15 percent each) and Gujarati (up 14 percent).
In 2016, languages with more than one million speakers included Spanish (40.5 million), Chinese (3.4 million), Tagalog (1.7 million), Vietnamese (1.5 million), Arabic (1.2 million), French (1.2 million), and Korean (1.1 million).
Additionally, data indicates nearly one in four public school students currently speaks a language other than English at home. However, in California that number is 44 percent. In Texas, New Mexico, New Jersey, New York and Nevada, approximately one in three school-age children speak a foreign language at home.
The newly released data also revealed half of growth in foreign language speakers since 2010 is attributed to those born in the United States. In fact, 44 percent (29 million) of those who speak a foreign language at home are U.S.-born.
States with the largest share of their populations speaking a language other than English at home in 2016 included California (45 percent), Texas (36 percent), New Mexico (34 percent), New Jersey (32 percent), New York and Nevada (31 percent each), Florida (29 percent), Arizona and Hawaii (27 percent each) and Massachusetts (24 percent).
States with the largest increases in foreign language speakers from 2010 to 2016 included Wyoming, Utah, Maryland, Nevada, Oklahoma, Nebraska, North Dakota, Virginia, Florida and Minnesota, ranging from 15 to 25 percent.
The CIS report also listed the following states with the largest percentage increases in foreign language speakers from 1980 to 2016: Nevada (up 1,040 percent), Georgia (up 926 percent), North Carolina (up 744 percent), Virginia (up 475 percent), Tennessee (up 425 percent), Arkansas (up 412 percent), Washington (up 395 percent), Florida (up 361 percent), South Carolina and Utah (each up 349 percent), Oregon (up 346 percent), and Maryland (up 345 percent).
In the 2016 ACS, based on respondents' self-assessment of how well they speak English, 26 million said they speak English less than very well, an increase of approximately 61 percent since 1980.
From 1980 to 2016, all but a few states had an increase in the percentage of people who speak a language other than English at home.
North Dakota had a decline in non-English speakers of 45 percent during that period, Maine (-31 percent), Louisiana (-8 percent), Montana (-5 percent), and Vermont (-2 percent), while all the other states and D.C. had increases ranging from 2 percent (South Dakota) to 1,040 percent (Nevada).
These recent ACS findings would appear to be a clarion call for Congress to act on HR 997, The English Language Unity Act of 2017, originally authored by U.S. Rep. Steve King, R-Iowa, which currently has 63 co-sponsors.
HR 997 designates English as the nation's official language of governmental operations and establishes a uniform language requirement for the citizenship naturalization process.
ProEnglish, the nation's leading advocacy organization promoting official English to defend English's historic role as America's common, unifying language, continues to engage House members on Capitol Hill to add more co-sponsors to the English Language Unity Act.