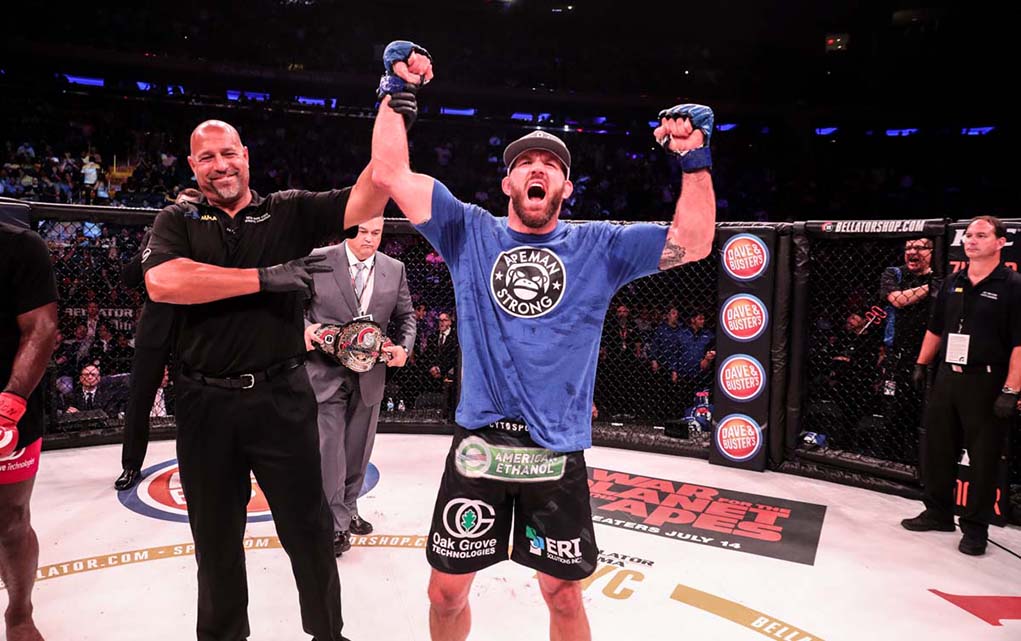 Bellator MMA's Light Heavyweight World Champion Ryan "Darth" Bader, will be competing in the main event of Bellator 186 on Friday, November 3.
Fighting out of Tempe, Ariz., Bader will be facing off against Linton Vassell in the SPIKE-televised portion of Bellator 186 inside Penn State University's Bryce Jordan Center.
Bader will be making his first appearance for Bellator since dethroning former Penn State wrestling standout Phil Davis as light heavyweight champion in June at Bellator 180. Fighting out of Tempe, Ariz., Bader began his professional career on an impressive run, steamrolling the competition en route to a 12-fight winning streak and winning one of the most competitive seasons of The Ultimate Fighter in franchise history on Spike in 2008. "Darth" continued his path of dominance by collecting 15 wins over some of the 205-pound division's top talent, including victories over former world champions Antonio Rogerio Nogueira, "Rampage" Jackson, Rashad Evans, as well as a previous win over Phil Davis. Currently riding a three-fight winning streak with victories in eight of his past nine bouts, the former two-time NCAA Division I All-American wrestler from Arizona State University will look to protect his belt on November 3.