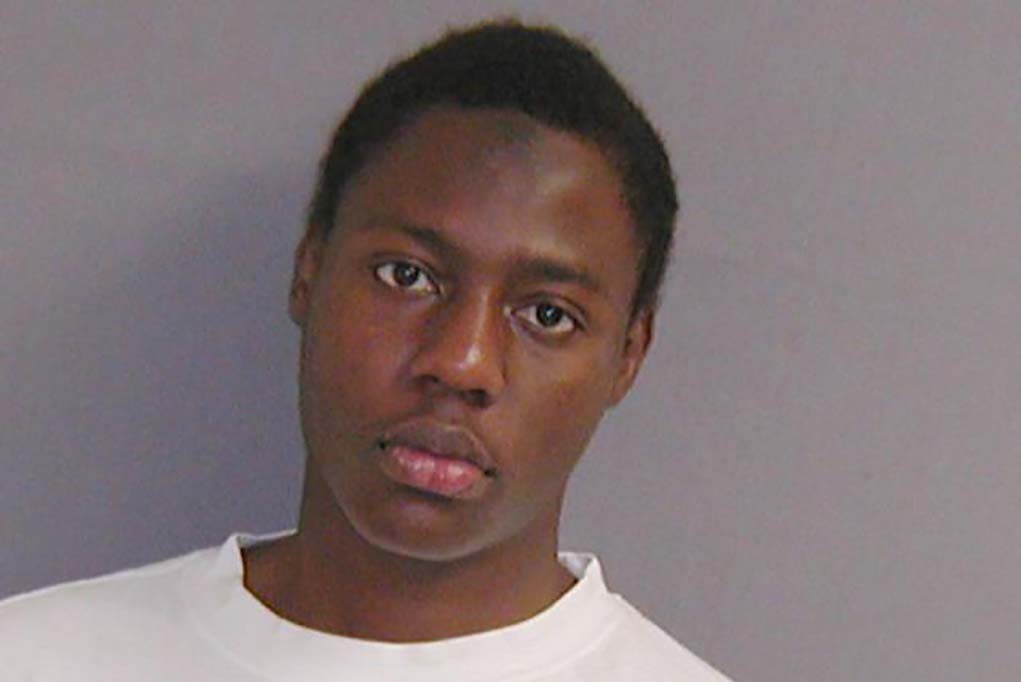 FLORENCE, Colo. – On Oct. 18, Umar Farouk Abdulmutallab, better known as the underwear bomber, filed a complaint in U.S. District Court against U.S. Attorney General Jeff Sessions, the Federal Bureau of Prisons and others, alleging violations of his rights under the First, Fifth and Eighth Amendments to the U.S. Constitution as well as under the Religious Freedom Restoration Act.
At the age of 23, Abdulmutallab, a Nigerian national, traveled from Ghana to Amsterdam where he boarded Northwest Airlines Flight 253 on Christmas Day in 2009 en route to Detroit with an explosive device sewn into his underwear for the sole purpose of blowing up the plane and everyone on it.
As the flight was approaching Detroit, other passengers heard popping noises, smelled a bad odor and then some noticed Abdulmutallab's pant leg and the wall of the plane were on fire.
Abdulmutallab, who suffered first and second degree burns to his hands, inner thigh and genitalia during the failed bombing attempt, was subdued by another passenger while flight attendants put out the fire with fire extinguishers.
Abdulmutallab changed his plea to guilty to attempted use of a weapon of mass destruction on a commercial airliner, the attempted murder of the 289 people on board and told the court "The Koran obliges every able Muslim to participate in jihad and fight in the way of Allah … I carried the device to avenge the killing of my Muslim brothers and sisters … Unfortunately, my actions make me guilty of a crime."
As a result, Abdulmutallab, was sentenced to four life terms plus 50 years without parole.
In March 2012, Abdulmutallab was transferred to the U.S. Penitentiary – Administrative Maximum in Florence, Colo. (ADX), the highest security prison operated by the Federal Bureau of Prisons (BOP), to serve his life sentences.
The complaint claims the conditions at ADX are the most restrictive of all the federal prisons in the United States and, since being transferred, Abdulmutallab was placed in "indefinite, long-term solitary confinement – potentially for decades."
Prior to his transfer to ADX, Abdulmutallab was placed under Special Administrative Measures (SAMs) by the U.S. Attorney General, which prohibited Abdulmutallab "from having any communications whatsoever with more than 7.5 billion people, the vast majority of people on the planet."
Abdulmutallab claims the social isolation inherent in being placed in long-term solitary confinement in the H-Unit of ADX is greatly exacerbated by his SAMs, which further isolate him from other people.
According to the complaint, there are currently over 154,000 inmates in BOP custody of which fewer than 30 are under SAMs and incarcerated at H-Unit in ADX.
Inmates at ADX, who are not under SAMs, are permitted to communicate with any persons they wish, with few exceptions.
Other than attorney-client communications, communications to and from ADX inmates are subject to monitoring by the BOP and other federal law enforcement officials.
Abdulmutallab's SAM's have been renewed annually since their imposition, occasionally with minor modifications, whereas the SAMs in effect from March 2012 until August 2016 prohibited Abdulmutallab from communicating with one of his own sisters.
The current SAMs, although they now allow him to communicate with that sister, prohibit Abdulmutallab from communicating in any manner with his 13 nieces and nephews, 12 of which are children.
The complaint alleges SAMs must be reasonably necessary to protect persons against the risk of death or serious bodily injury and claims the SAMs imposed on Abdulmutallab are not reasonably necessary to carry out that purpose.
The complaint goes on to state "Prison walls do not form a barrier separating prison inmates from the protections of the United States Constitution," and asserts the communication restrictions contained in Abdulmutallab's SAMs and implemented by the BOP are an unconstitutional deprivation of his First Amendment rights to free speech and association, which it claims are not reasonably related to any legitimate penological interest.
Since being transferred to ADX, Abdulmutallab has not been able to participate in group prayer "in accordance with his sincerely held religious beliefs" because ADX categorically prohibits congregational prayer.
ADX neither has an imam on staff nor on contract, which has deprived Abdulmutallab of regular access to an imam for several years.
Abdulmutallab also complains of not being provided with a halal diet and, because he sometimes has no other options, has been forced to consume foods considered haram or religiously forbidden, "in violation of his sincerely held religious beliefs."
Abdulmutallab claims he and other Muslim inmates in H-Unit are subjected to frequent harassment regarding their religion and are subjected to other inmates cursing, yelling and screaming religiously insulting and offensive comments during prayer times.
Abdulmutallab alleges corrections officers have harassed him during prayer times as well by displaying magazines containing photographs of naked women, which Abdulmutallab finds religiously offensive.
The complaints states, "This harassment has rendered it extremely difficult for Mr. Abdulmutallab to manage the difficulties of the harsh conditions of solitary confinement by taking solace in his religion and religious practices."
Abdulmutallab apparently goes on periodic hunger strikes as a means of drawing attention to and nonviolently protesting the conditions imposed by his SAMs.
However, Abdulmutallab claims defendants have intentionally and repeatedly responded by retaliating against him for exercising his constitutional right to hunger strike by violently force-feeding him, which he states violates his religion, and transferring him to Range 13, the most isolated range in ADX.
The complaint claims the BOP denies that it employs solitary confinement and instead prefers the euphemism "restrictive housing."
In his quest to be relieved of his "cruel and unusual punishments," Abdulmutallab is requesting that his SAMs be removed, that he be removed from solitary confinement aka "restrictive housing," that he not be retaliated against for engaging in First Amendment protected activity, that defendants be prohibited from force-feeding him, allow him to engage in daily congregational group prayers, regular access to an imam, be provided a nutritionally adequate halal diet with halal-certified meat products and attorney's fees and costs associated with filing this action.