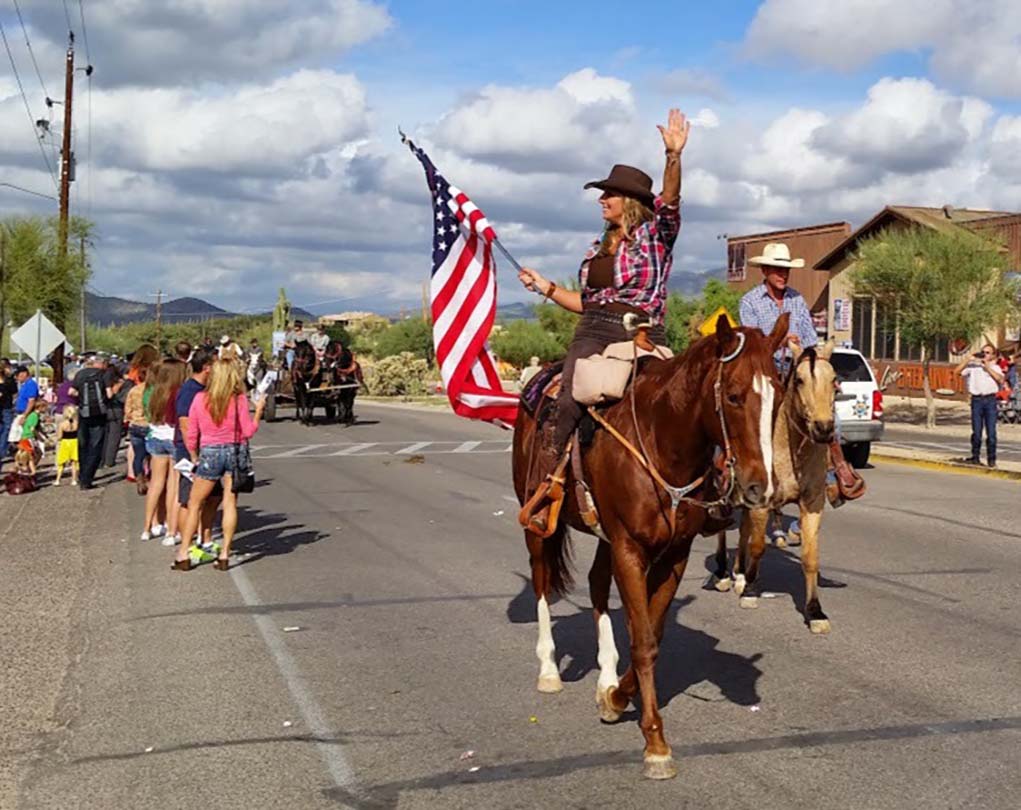 CAVE CREEK – During the Oct. 16 council meeting, Mayor Ernie Bunch called for a single-item special meeting at 8:30 a.m. on Thursday, Oct. 19, although he didn't state the purpose.
On Oct. 2, council voted to authorize an expenditure of $10,000 to the Cave Creek Merchants and Events Association (CCMEA) to offset the expenses of the upcoming Wild West Days event.
However, before a check was issued to CCMEA, Bunch was contacted by members of the CCMEA Board of Directors asking to schedule a meeting, which was subsequently held on Oct. 12.
CCMEA board members informed the town the cost to provide insurance for the parade is very expensive and asked if the town could provide the insurance for the parade.
Town Manager Carrie Dyrek told CCMEA the only way the town could insure the parade is if the town were the entity putting on the parade.
As CCMEA discussed its budget and the funds available to put on the three-day event, CCMEA seemed to indicate the cost for insurance would render the parade cost prohibitive.
Dyrek had Town Marshal Adam Stein join the meeting to discuss the cost of barricades and officers for traffic control for the parade.
It was also determined the cost to the town for providing the barricades, traffic control and insurance would be about the same as donating $10,000 to CCMEA.
The group concluded the parade is a community event. However, the town would need to be the entity putting on the parade in order to insure it.
So, at the conclusion of the meeting, all agreed the Wild West Days Parade would be a town-sponsored event with the town incurring the associated expenses.
The special council meeting Thursday morning is for the sole purpose of rescinding council's Oct. 2 action to disburse $10,000 to CCMEA and make the parade a town-sponsored event.
Celebrating its 15th year, Wild West Days 2017 will be Friday, Saturday and Sunday, Nov. 3 – 5 with the parade at 9 a.m. on Saturday.
Visit wildwestdayscavecreek.com for a schedule of events throughout the weekend.