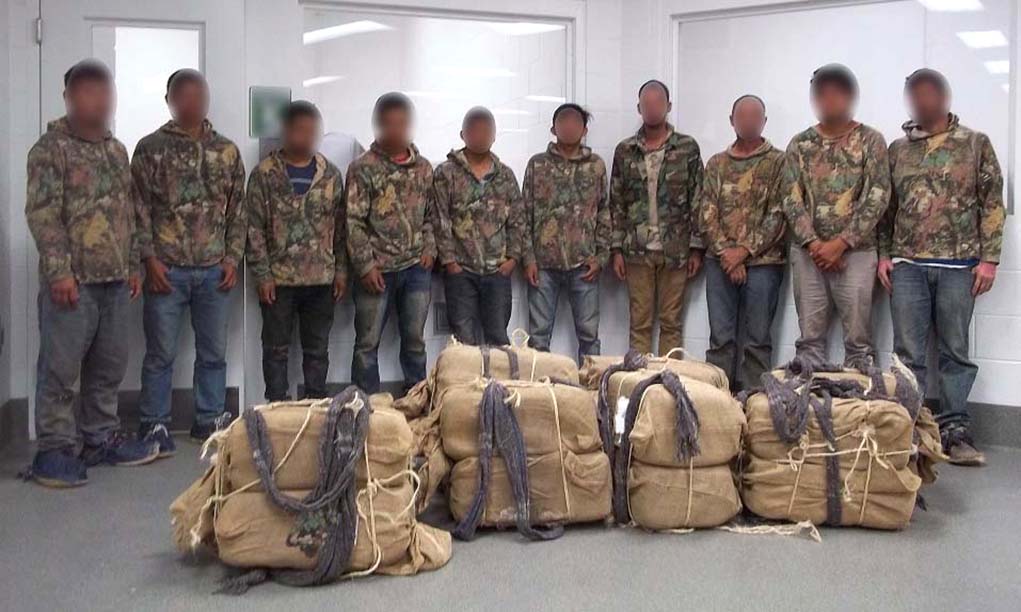 YUMA – Wellton Station Border Patrol agents arrested 10 illegal aliens and more than 390 pounds of marijuana being smuggled into the U.S. from Mexico.
Agents tracked a group of individuals smuggling marijuana across the U.S./Mexico Border west of Gila Bend, Ariz., and apprehended the subjects. The drugs are estimated to be worth more than$135,000.
All subjects and drugs will be processed per Yuma Sector guidelines.
Yuma Sector Border Patrol agents effectively combat smuggling organizations attempting to illegally transport people and contraband through Southwestern Arizona and California. Citizens can help the Border Patrol and U.S. Customs and Border Protection by calling 1-866-999-8727 toll-free to report suspicious activity. Callers may remain anonymous.