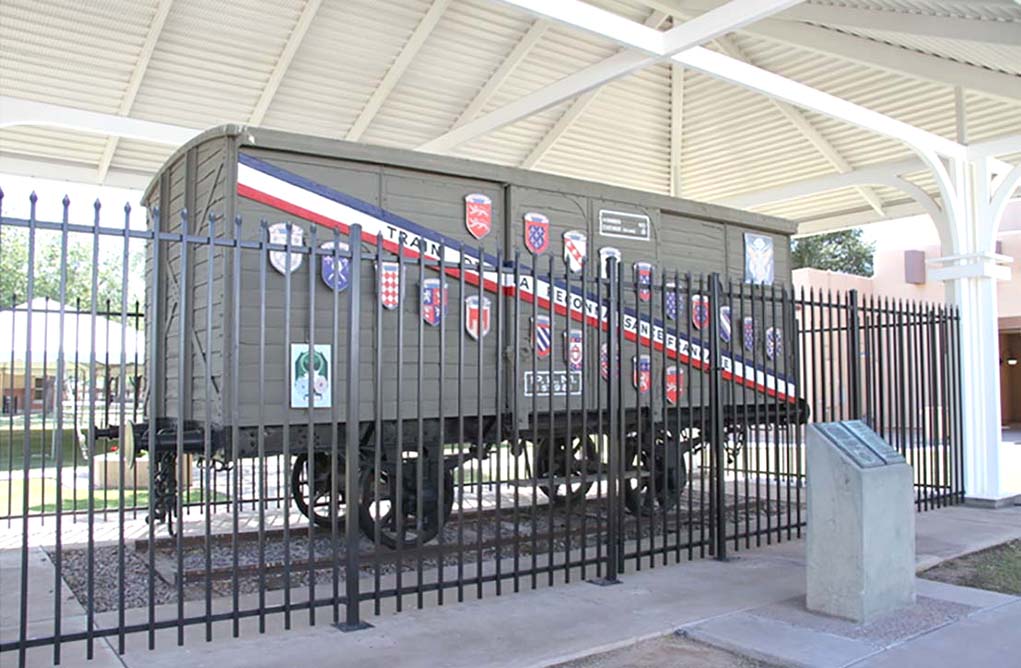 Visitors to the McCormick-Stillman Railroad Park this October can view a special thank you message steeped in history and sacrifice.
At the conclusion of World War II, the residents of France packed 49 railcars full of donated items and delivered one to each of the 48 U.S. states (plus the District of Columbia) as a way of saying thanks to Americans for their support during the war. These became known as Merci Cars.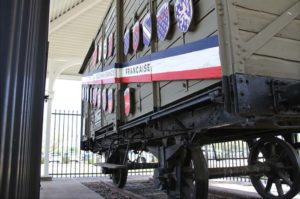 Arizona's Merci Car has been on display in Scottsdale since 1989, but people have only been able to view the outside of the car, not what was inside. As of Oct. 2, original contents from that car are also on display at the park, part of a rotating exhibit made possible through a partnership with the Arizona Capitol Museum.
Scottsdale's Merci Car exhibit features personal items from the residents of France dating from this historic period – toys, books, clothing and thank you notes that express a nation's gratitude for U.S. support.
Free during Railfair, Oct. 7-8
The Merci Car exhibit is part of the Scottsdale Railroad Museum, located inside the park's historic Peoria Depot, which has undergone a renovation to support the new display.
The opening weekend of the new exhibit coincides with Scottsdale's annual Railfair, Oct. 7-8. Railfair is a celebration of all things railroad with model trains, displays of vintage railroad equipment and special presentations on railroad and Arizona history.
Admission to the exhibit during Railfair is free. On other days, admission to the Scottsdale Railroad Museum is $2 for those 13 and older, children 12 and under are free with a paying adult.
The story of an historic railroad car
For years after its arrival in 1949, Arizona's Merci Car was forgotten in the desert north of Phoenix. When it arrived at the McCormick-Stillman Railroad Park in 1987, it needed total refurbishment. Thanks to the generous support of community activists and the Scottsdale Railroad & Mechanical Society, the car was restored to its original condition, going from an historic footnote to a priceless piece of world and railroad history. Since 1989, Scottsdale's Merci Car has delighted the park's visitors and served as an appropriate backdrop for the city's annual Veterans Day commemoration.
The carefully packed treasures that were inside were stored and some displayed at the Arizona Capitol Museum. The contents of Arizona's Merci Car were never distributed to the community, and thus Arizona is the only state whose gift collection is intact.