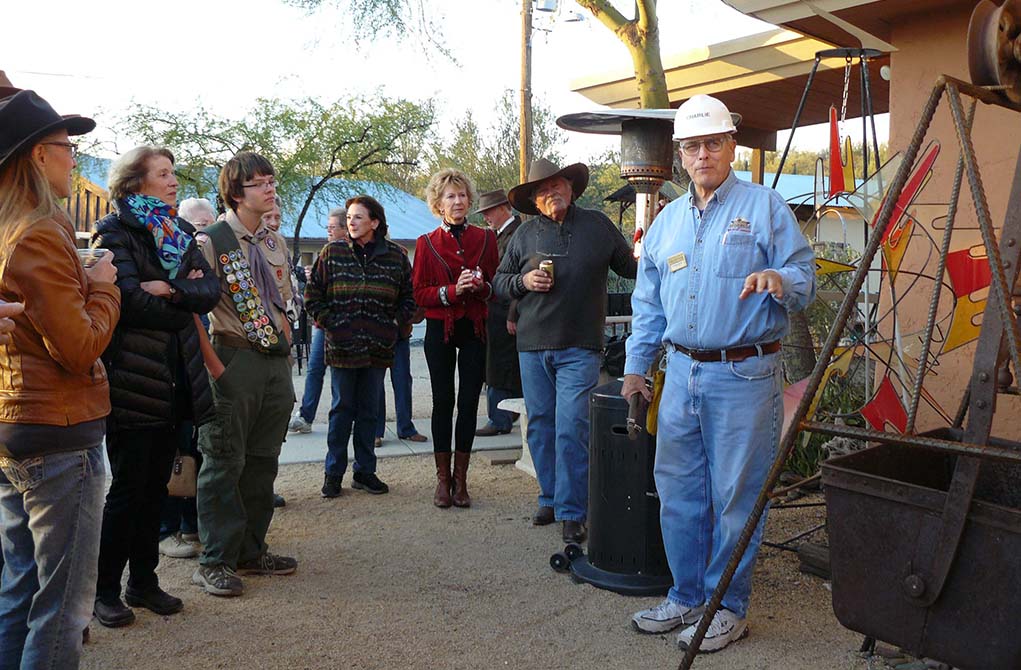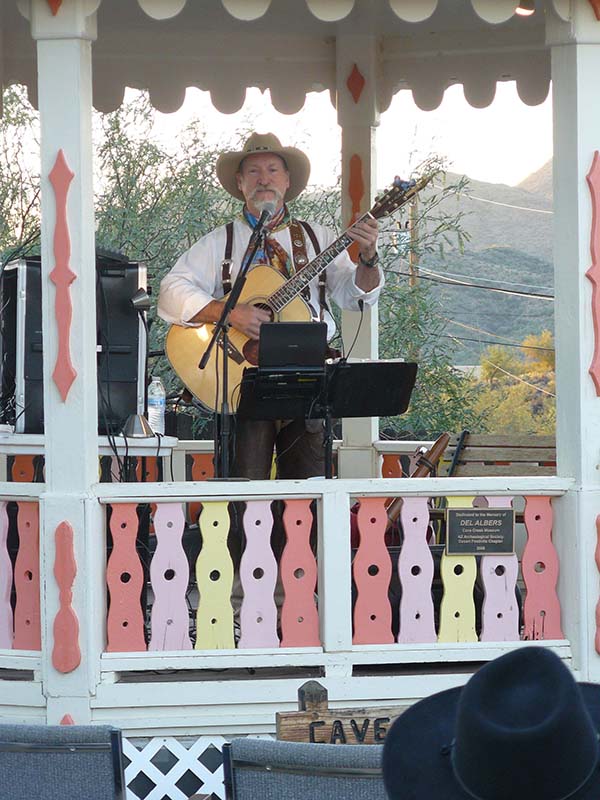 Unless otherwise noted, events are free of charge, although donations are cheerfully appreciated and always needed. Times and Topics are subject to change without notice. Reservations are always suggested and may be made by calling 480-488-2764 or emailing: info@cavecreekmuseum.com.
Stay up-to-date on all events at the Cave Creek Museum by visiting our website at www.cavecreekmuseum.org or liking the Cave Creek Museum Facebook page @CaveCreekMuseum.
October
1st/Sunday – OPENING DAY – 1:00 pm – 4:30 pm
Come see our new exhibits and re-visit old favorites that have been refreshed and renewed!
8th/Sunday— Family Fun Workshop: Celebrate Fall 1:30 pm to 3:00 pm
Come celebrate fall as we swing the doors open for a new season at the Cave Creek Museum! We will be making fall and Halloween themed crafts for you to take home. Be on the lookout for some "spooky" (but not TOO spooky) fun!
14th/Saturday – Cave Creek Museum Presents: Adult Discovery Series – 2:00 pm – 3:30 pm
14th/Saturday – Stamp Mill Run – 1:30 pm
First run of the 2017-2018 Season! Hear the rumble! Hear the roar as the powerful ore crushing machine is put to work. Manned by Cave Creek Museum's very own Dream Team who spent nine years re-building and re-furbishing the 100+ year old machine after it was brought down from Continental Mountain. Celebrate the installation of the Tram Towers. See Arizona's only FULLY operational ore stamping mill! Meet us at the stamp mill outside the Museum—you can't miss it—our biggest exhibit!
November
3rd/Friday-4th/Saturday – Wild West Days
Parade & Events
Come on up to Cave Creek for two days of fun! So much to do—Mutton Bustin', Pig Races, Bed Races —and a whole host of activities—or just lean back and people watch—better yet, stop by the Museum—we'll be open! But for certain, come view the Wild West Days Parade on Saturday the 4th at 9 am and keep an eye peeled for the Cave Creek Museum's parade entry. Please give them extra applause and a shout-out.
11th/Saturday – Stamp Mill Run – 1:30 pm
Come watch the Golden Reef Stamp Mill in operation. It will be crushing gold bearing ore found at its original location on the back side of Continental Mountain—5.3 miles from the Cave Creek Museum!
12th/Sunday – Family Fun Workshop – 1:30 pm – 3:00 pm Community Connections
How do you connect to your community? Come explore with us and develop your own sense of community while we celebrate our local Veterans.
A Cave Creek Favorite Fundraiser!
14th/Tuesday – Miners' Dinner – 4:00 pm- 8:30 pm
Join us at the Museum for a special run of the Golden Reef Stamp Mill, enjoy Blacksmith demos, pan for gold, visit the Museum, bid for fun and amazing items at our silent auction, then settle down for a delicious all-you-can-eat chuck wagon dinner provided by the World Famous Buffalo Chip whilst tapping your toes to the tuneful western song stylings of Mike Ewing, Cowboy Balladeer. One of Cave Creek Museum's most popular fundraisers! $55 per person for all the food, friendship and fun you can handle!
Reservations recommended.
December
9th/Saturday – Stamp Mill Run – 1:30 pm
Moved from its original site on Continental Mountain, the Golden Reef Stamp Mill is the pride of the Cave Creek Museum and is the only fully operational stamp mill in Arizona. Come feel the thrill!
9th/Saturday – Cave Creek Museum Presents: Adult Discovery Series – 2:00 pm – 3:30 pm
TBD
3rd/Sunday – Family Fun Workshop – 1:30 pm to 4:00 pm. Holiday Magic
Cave Creek Museum kicks off the holiday season with a cowboy-style Christmas! Join Museum staff and docents for an afternoon of rootin' tootin' holiday fun for the whole family. We will have holiday crafts and cookies to decorate! Don't miss it!