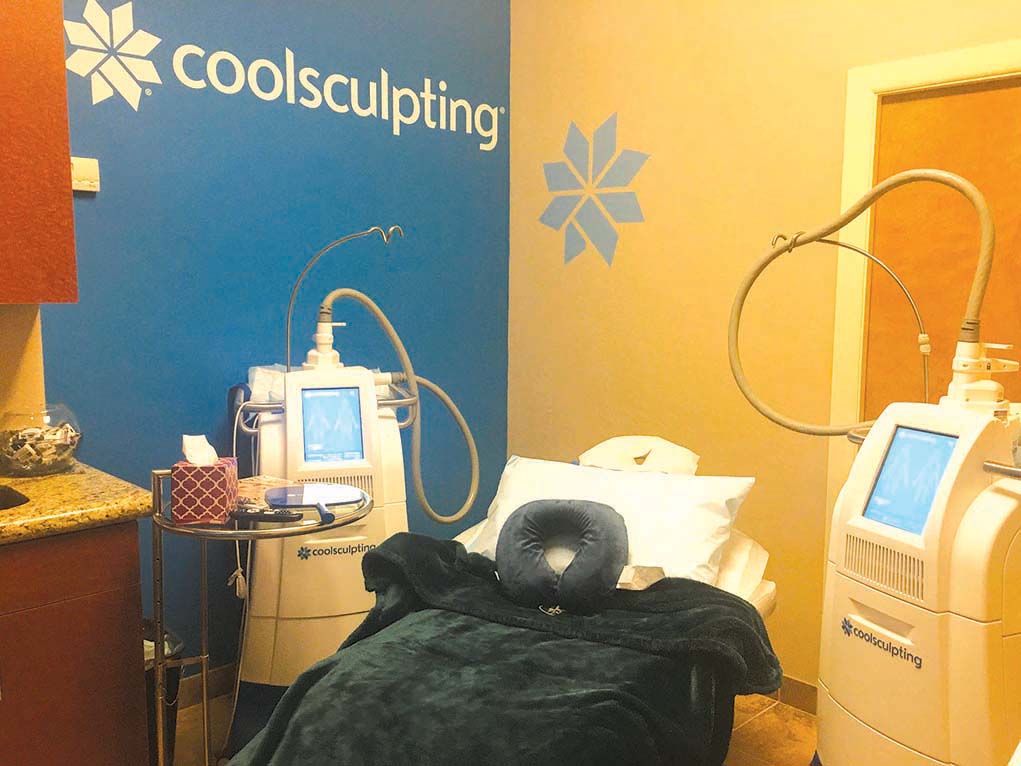 CAREFREE – Revital-AZ Laser and Med Spa is hosting another coveted CoolEvent on Saturday, Oct. 14 from 11 a.m. to 3 p.m. Learn about CoolSculpting, the number one non-invasive fat removal therapy without surgery or downtime, watch a live demo, ask questions, get answers from Revital-AZ owner Rosie Andaverde, R.N. and her medical director, Dr. Mark Biliack.
Not only will attendees hear more about freezing those fat cells that result in love handles, double chins, belly fat and/or "bat wings" on the upper arms, there will be food, beverages, raffles and giveaways. There's a chance to win a FREE CoolSculpting treatment, so save the date to lose the fat. Those who come out for the CoolEvent can take advantage of special event pricing. (Reserve a spot by phoning 480-629-5776.)
If you want to wow your relatives with a slender figure for the holidays, sign up for CoolSculpting or DualSculpting (two sides at one time in half the time) now. Noticeable results are evident in roughly four to six weeks, so call Revital-AZ today. CoolSculpting is proven, lasting and loved by patients who have tried it. Treatment plans are individually tailored to your body, your goals, your budget, so be sure to mark your calendar for the Oct. 14 CoolEvent.
Revital-AZ Laser and Med Spa is located at 7401 Easy St. Phone 480-629-5776 for information, see online at revitalaz.com or visit Facebook.