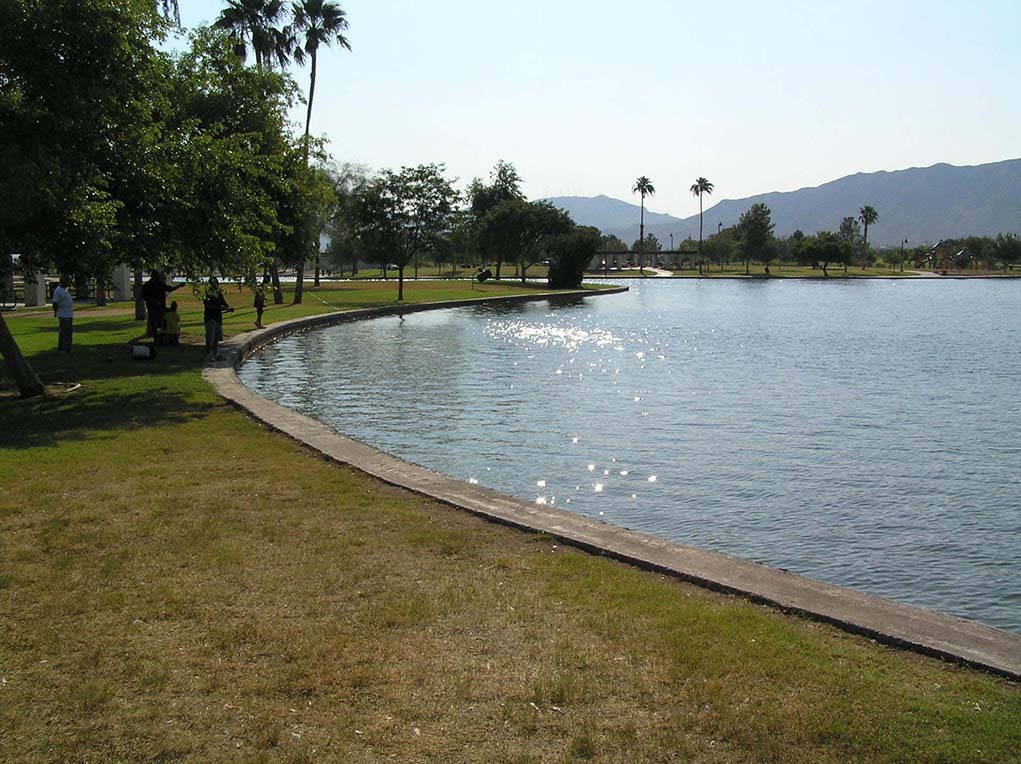 PHOENIX – Looking for some free fun for the family during the morning of Saturday, Oct. 7? Come out to Alvord Lake in Phoenix and learn all about the heritage-rich sport of fishing, from tying knots to casting baits and, of course, pulling in some pesky fish.
No need to bring a fishing license, gear or even fishing knowledge – fishing experts will guide all who want to wet a line during this family fishing event that runs from 8 a.m. to noon.
The event, held at Cesar Chavez Park on 7858 S. 35th Ave. in Phoenix will be presented by Maricopa County Supervisor Steve Gallardo and the Arizona Game and Fish Department Sport Fishing Education Program staff and volunteers, along with a host of partners: Phoenix Councilman Nowakowski; H.E.C.H.O. (Hispanics Enjoying Camping Hunting and the Outdoors) and the Laveen Baseball League.
Game and Fish will be providing loaner rods and bait (although participants may bring their own). The event is open to all ages and fishing licenses are not required during event hours for those who register at the Game and Fish booth.