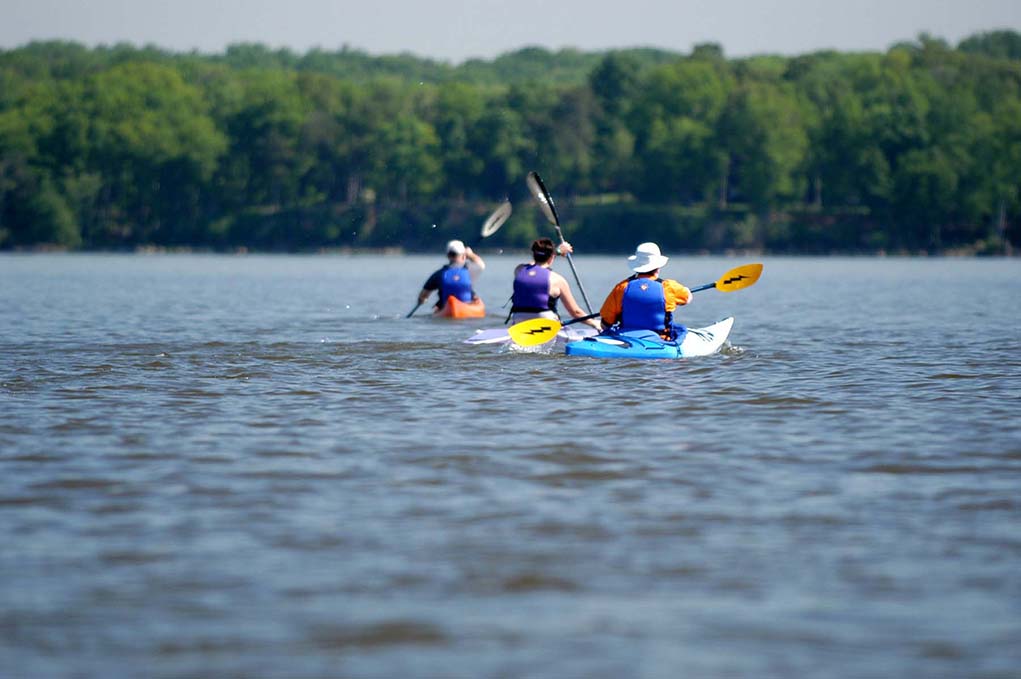 PHOENIX — If your preferred way to enjoy Arizona's waterways is on a kayak, canoe, raft or standup paddleboard, stay safe by wearing a life jacket. Paddlesports are becoming increasingly popular not only in Arizona, but also nationwide. And standup paddleboarding has been a top area of growth in the field, with participation increasing 26 percent from 2012 to 2015, according to the Outdoor Foundation's 2016 Topline Report.
Even though you're not traveling at the same speeds as motorized boats, it doesn't alter the importance of wearing a life jacket. You never know when the weather may change or you find yourself overboard, and wearing a life jacket will buy critical time until you're able to be rescued or your vessel is turned upright.
"Paddlesports and especially standup paddleboarding are growing in popularity and bringing new people out to enjoy Arizona's waterways," said Josh Hoffman, boating safety education coordinator for the Arizona Game and Fish Department. "We want everyone to have a safe and enjoyable day on the water, and that begins with wearing a properly fitting life jacket."
Standup paddleboards, kayaks and canoes are defined as watercraft, so users are required to have a wearable personal flotation device onboard while on the water.
In addition to wearing a life jacket, here are three tips to help paddlers stay safe:
1. Learn and follow all navigation rules. Paddlers must follow the same laws and navigation rules as any other watercraft.
2. Carry a sound-producing device. Make sure to bring a device like a whistle or horn that's audible for at least a half mile. This will help to signal rescuers, if needed.
3. Know your limits. Always follow your instincts and play it safe. Avoid placing yourself into a potentially dangerous situation.
Get more information by taking a free paddlesports education course offered by the Arizona Game and Fish Department. Get details about the courses and register online at www.azgfd.com/Education/Boating.