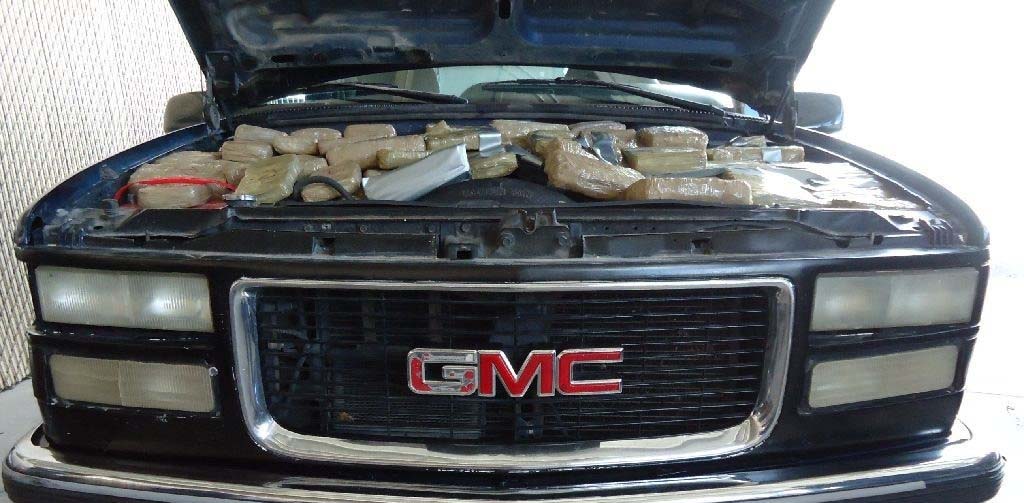 TUCSON – U.S. Customs and Border Protection officers at the Raul Hector Castro Port of Entry in Douglas, Arizona, arrested two Mexican nationals and seized more than 300 pounds of marijuana in separate smuggling attempts.
Officers referred a Chevy truck driven by a 35-year-old man for further inspection that morning. Subsequently, a CBP narcotics detection canine alerted to the vehicle, which led officers to discover more than 274 pounds of marijuana, worth more than $137,000, hidden throughout the truck.
That afternoon, officers referred a Ford truck driven by a 64-year-old man for an additional inspection. A canine alerted officers to search the spare tire beneath the truck bed, where they removed nearly 38 pounds of marijuana, worth almost $19,000.
Officers seized the drugs and both trucks. After arresting the subjects for drug smuggling, both men were turned over to U.S. Immigration and Customs Enforcement's Homeland Security Investigations.
Federal law allows officers to charge individuals by complaint, a method that allows for the filing of charges for criminal activity without inferring guilt. An individual is presumed innocent unless and until competent evidence is presented to a jury that establishes guilt beyond a reasonable doubt.