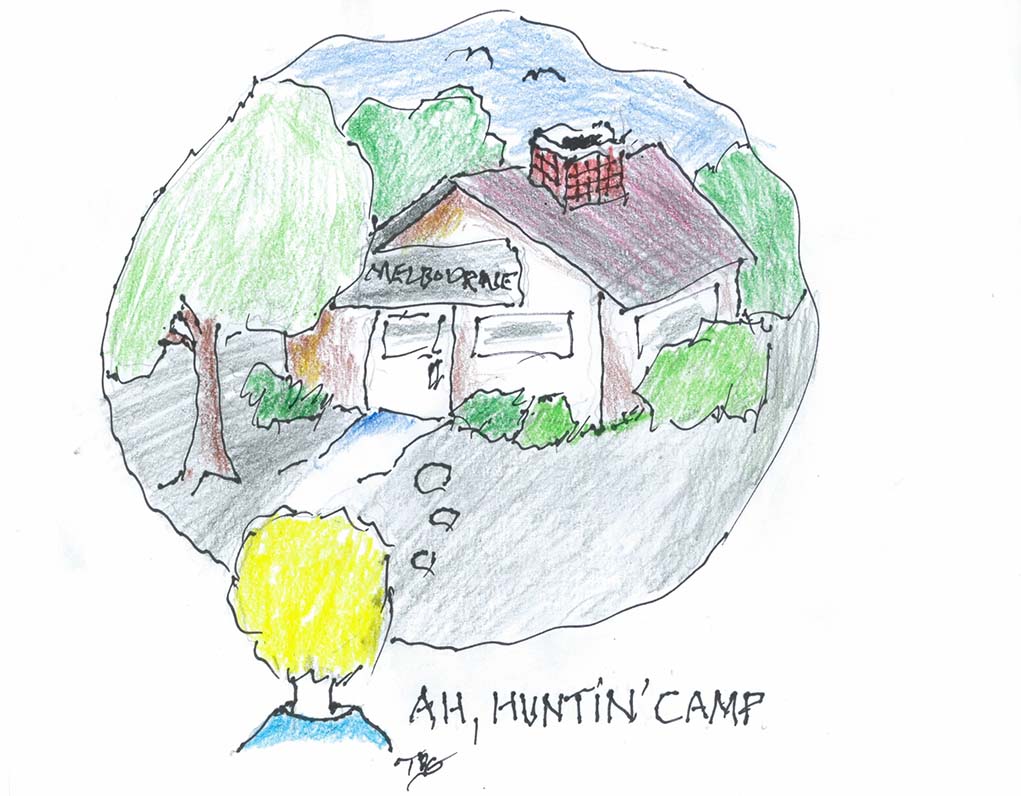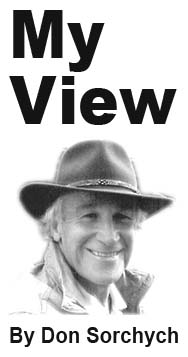 Rancher friends and I flew to Mexico to shoot white wing doves before the Florida hunting season started. White wings are bigger than mourning doves but also have feet like parrots and can grasp grain stems and eat the seeds. That is why ranchers in Mexico want white wings shot. The bird boys we hired to pick up dead birds would show a thumbs down if we accidentally shot mourning doves because they weren't a threat to the grain crops. Today, that area of Mexico is a drug stronghold and it is unsafe to venture there.
However, since I have stopped hunting Shari Jo and I enjoy mourning doves and white wings that count on our oases for water and nooks and crannies outside our home to nest and raise their young.
In September, archery, rifle and shotgun hunting began in Florida.
The pinnacle of my hunting life was with the Melbourne Hunting and Fishing Club. The club consisted of four camps with six hunters in each camp. It was customary for some time to rotate camps each year so everyone experienced a different dedicated area for the first ten days of hunting season, after which the 24 hunters could hunt on the whole 25,000 acres.
The land was cut by a stream and swamp. The swamp and stream were populated with alligators, bass and water moccasins. The rest of the property was mixed use, some agricultural, some piney woods and some open fields. The game was whitetail deer, turkeys and quail. There were also feral hogs which the landowner trapped and sold but sometimes allowed them to be hunted. On a good acorn year the hog meat was fantastic.
Each of the four camps had a gas freezer, refrigerator, oven, stove and covered table for six. When not raining we had a fire pit, around which we spent much of our time sharing experiences.
Typically, each member had a trailer and old jeep for sleeping and hunting. Both of my daughters learned to drive on the sand roads in my 1946 Jeep. My daughter Dawn killed her first deer in the camp before she was ten after rules were changed to allow high powered rifles.
This was not an easy camp to join. For years I wasn't sure it existed. Someone had to die or resign before there was an opening. Fortunately, a realtor moved into my neighborhood who knew a member, Jimmy Holmes, an insurance man who was president and founder of the local hospital. We met and he promised to back me for an open membership. All the members were southern business men or professionals. My problem was being a Yankee from Illinois.
Club rules were that I had to personally meet each member and seek their vote. Approval required a majority vote.
The members all had the same answer, "I normally wouldn't vote for a Yankee but Jimmy says you are okay, we'll see." Some even called the president of the company I worked for. I was voted in unanimously thanks to Jimmy and Radiation President Joe Boyd.
I was assigned into a five man group as their sixth member. Jimmy Holmes was a member and everybody's friend. He always wore a two pocket shirt. One pocket was for Lucky Strike cigarettes and the other for Kools when he over indulged in smoking Luckys.
Another delightful member was surgeon Jim Sewell. Jim had been in MASH during the Korean conflict but refused to talk about it.
We hunted on properties owned by Jim's rancher friends in the United States and in Mexico.
Once we fished for Bluefish in the surf. We put the fish on a stringer as we caught them. They dried in the sun with their mouths open, exposing sharp teeth. Jim threw the stringer in the surf and it washed back over his bare feet gashing the arch of a foot. He insisted we go to his office and close the wound. At his office he took a few big slugs of gin, which he called "clear," while he threaded a needle and passed it to me to sew up his wound. When we left his office he threw the empty gin bottle into a clump of palmetto and the crash of empty bottles resounded for at least a minute. He complained for months I should be jailed for playing doctor without a license.
Jim Sewell left our camp to join the "Sea Room" camp and local chiropractor Bud Steward joined us. Bud loved the woods and spent nearly every weekend camping there, shooting targets. He loved the outdoors. Bud especially loved Alaska so Jim Sewell and I met him there for a couple of weeks of salmon fishing.
Frank Fain, also a doctor, grew up in Quincy, Fla. and went to FSU in Tallahassee, Fla. Once I was sitting in a turkey blind and Frank dropped by, hiking as he loved to do. His face was covered with mosquitoes. I offered him a bottle of "Off" which he refused saying, "They'll take a drink and fly off." Frank lives in Melbourne, Fla. and is retired from practicing medicine and hunting.
The sixth was Andy Seminick who was the catcher for the 1950 Philadelphia Whiz Kids.
He was a really nice guy and as powerful as an ox. For our ten day hunt we met to bring in firewood. We always used the chainsaw to cut small pieces for our fire pit and Andy used the chain saw with one hand.
Andy died on Feb. 22, 2004 in Melbourne. He was 83.
David Strawn had been in the camp for some time. He was a top notch attorney and at that time had been appointed sheriff for that county. He and his wife Fran and I still communicate.