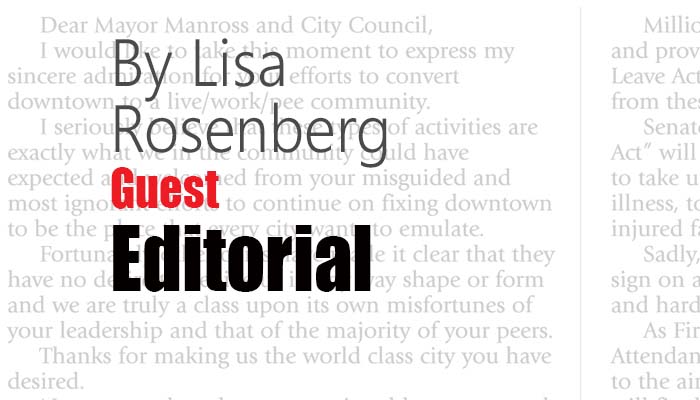 In a move that will further militarize police departments across the country while decreasing accountability, the President issued an executive order that strips away limits on weapons of war that the Defense Department can hand over to state and local police forces. The President's order expands an existing Pentagon program that authorizes the transfer of military-grade tactical weapons, surveillance equipment and vehicles to civilian police departments, eliminating restrictions on the types of weapons that can be transferred and vastly reducing oversight of the program.
The weapons program became notorious when police fitted with battle gear were photographed pointing assault weapons at protesters in the streets of Ferguson, Missouri. After the images went viral, then-President Barack Obama issued an executive order that placed restrictions on the program and established reporting, oversight and training requirements for law enforcement agencies requesting the military equipment. The Obama-era order prohibited weapons like bayonets and grenade-launchers from being transferred to local law enforcement. Reversing the ban, the Trump order places weapons designed to be used by soldiers on battlefields in the hands of police, opening the door to intimidation and abuse of civilians which could result in a chilling effect on public dissent and protest.
At the same time, abuses will be harder to detect. The President's executive order will scrap minimal transparency requirements that had applied to the already secretive program, leaving the public in the dark about dangerous weaponry flowing into their communities. It took a strategic campaign by journalists and open government advocates to pry information from the Pentagon and local police departments to get basic figures on the amount and type of equipment that local police and sheriffs received, exposing just how prevalent the program is across the country. Now, even those minimal accountability measures have been stripped away.
Contrary to the administration's claims that the program will make us safer, expanding the weapons transfers while reducing accountability exacerbates the threat to public safety. Just last month, a government watchdog agency released a shocking assessment of the Pentagon program, exposing how easy it is for military weapons to fall into the wrong hands. Posing as a fake law enforcement agency, investigators requested and received over a million dollars in rifles, pipe bomb equipment, and night vision goggles after the Defense Department failed to verify the identity of individuals receiving the equipment. By expanding the program and decreasing safeguards to prevent abuse, the President increases the likelihood that dangerous weapons could fall into the hands of individuals who intend to do us harm.
It now falls to Congress to push back against the creeping authoritarianism evidenced by the President's decision to further militarize law enforcement while shackling oversight. To preempt this administration's misguided actions, Congress must, at a minimum, assert its oversight authority and put in place requirements to ensure that if any transfers are permitted, they are subject to transparency mandates and that the Pentagon and police departments remain accountable to the public.
Lisa Rosenberg is the Executive Director of OpenTheGovernment, a nonpartisan coalition advancing transparency for accountability