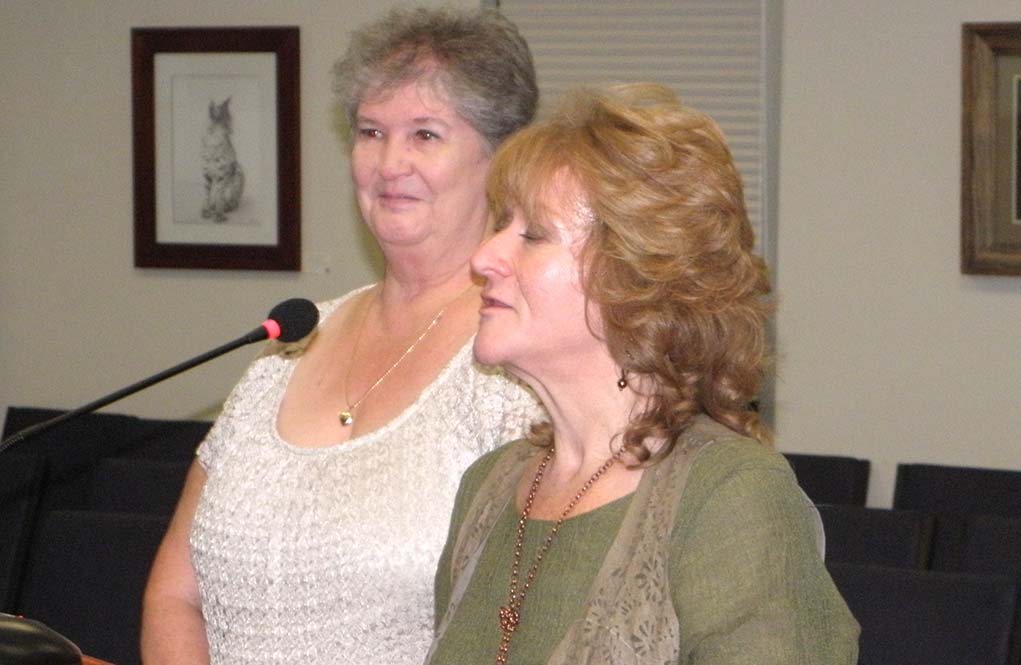 CAVE CREEK – Call to the Public brought Cave Creek Museum Executive Director Evelyn Johnson to the podium to pass out invitations to council and staff to the museum's pre-season reception.
The museum will be opening its 48th season next month with a new exhibit that Johnson boasted "will put Cave Creek on the map."
She then introduced Karrie Porter Brace as the museum's new executive director.
Brace comes to the museum from Arizona State University where she was employed as the chief exhibits curator.
Kathy Jones also spoke during Call to the Public to, once again, advise council of the numerous issues she is forced to endure by living next door to the now expanded Foothills Food Bank.
She spoke about the stench emanating from 10 trash cans full of rotting food along with the rats they attract.
Jones told council it needs to "step up to the plate."
She said there continues to be public urination and people squatting and leaving toilet paper behind because the food bank will not allow the people it serves to use their restrooms.
"Something needs to be done," said Jones, adding, "I hope we can come to a conclusion."
Mayor Ernie Bunch asked council if they had any requests for future agenda items.
Councilwoman Eileen Wright requested an item that had to do with water policies tied to new development, which Town Attorney Bill Sims asked her to raise again after they recessed back into executive session following the public meeting.
Councilwoman Susan Clancy also made some sort of request that was inaudible.
The only general agenda item was the execution of an employment agreement between the town and new Town Manager Carrie Dyrek.
However, council voted unanimously to move the item to the Sept. 18 meeting.
During her town manager's report to council, Dyrek said she's had some good kick off meetings with staff discussing ways to streamline procedures and said staff has made some good suggestions.
She said there will be a review of all departments' procedures but they will be starting with utilities.
Dyrek said the storm damage at the rodeo grounds where the wind blew a roof off has been repaired.
Announcing the Taste of Cave Creek event is now set for Wednesday and Thursday, Oct. 18 and 19, Dyrek, responding to Councilman Thomas McGuire's question, stated they would be needing volunteers.
Council then voted to recess back into executive session.