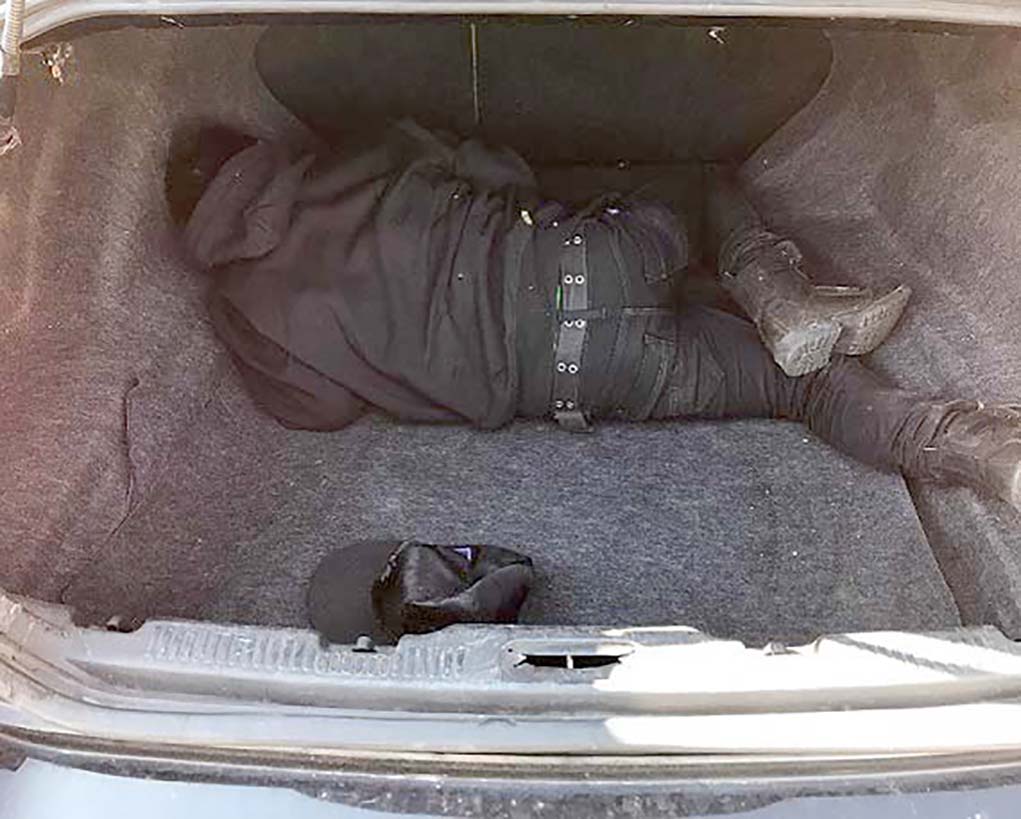 TUCSON – Sonoita Border Patrol agents working at the immigration checkpoint on State Route 83 discovered a male Mexican national concealed in the trunk of a black 2005 Mercury Montego.
The smuggling attempt was foiled when agents referred the driver, a 25-year-old Tucson woman, for a secondary inspection of the vehicle. When agents opened the car's trunk, they discovered an 18-year-old male Mexican national inside.
The driver was arrested for human smuggling, while the Mexican teen is being processed for immigration violations.
Concealing humans in car trunks is a common tactic used by smugglers, even though their cargo could suffocate, suffer heat stroke or hypothermia, or injury from vehicle collisions.
Customs and Border Protection welcomes assistance from the community. Citizens can report suspicious activity to the Border Patrol by calling 1-877-872-7435 toll free. All calls will be answered and remain anonymous.