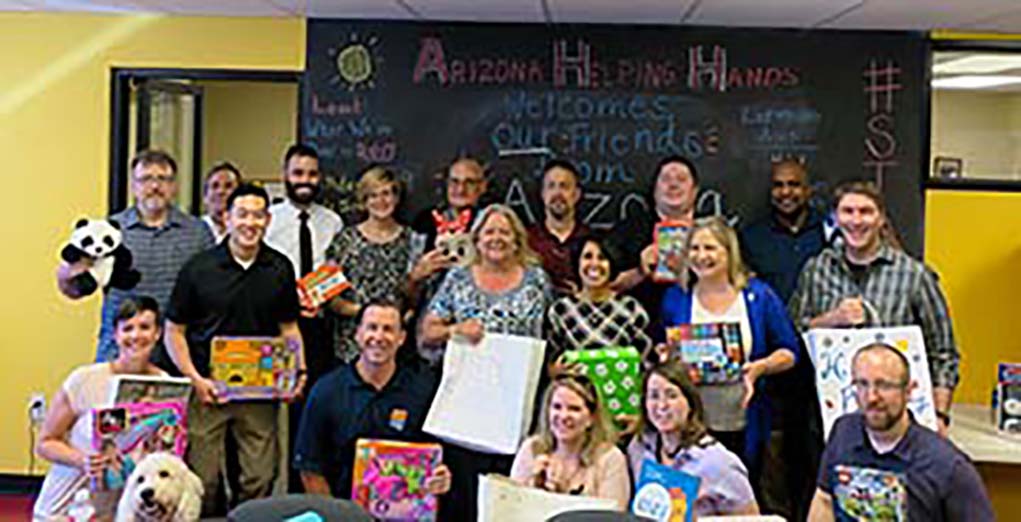 PHOENIX – Every child deserves a special birthday.
That's why the Department of Child Safety partnered with Arizona Helping Hands (AHH) to help bring "birthday dreams" to children in foster care.
AHH created its Birthday Dreams program in 2014 to celebrate kids in foster care by providing them with toys and a book for their birthdays.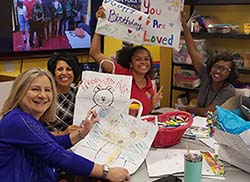 DCS Director Greg McKay and members of his leadership team gift wrapped presents and decorated birthday bags at the AHH warehouse. The presents will be given to children with upcoming birthdays.
"It's hard on a child to spend their birthday in foster care," said Director McKay. "So we felt privileged to play our part in bringing joy to kids on their birthdays and are grateful Arizona Helping Hands continues to assist our vulnerable children."
The gifts are packaged in a personalized shopping bag which is adorned with uplifting messages, which foster families and DCS case workers order through the AHH website.
AHH President and CEO Dan Shufelt said by DCS leadership taking the time to send messages of love and encouragement to kids, it demonstrates that DCS does have a heart.
"We know that DCS caseworkers and everyone involved with the agency is there for the best interests of these children," Shufelt said. "We're delighted that the team will be devoting their talent, time and energy to manifesting this through our Birthday Dreams program."
Last year, AHH expanded the program so DCS caseworkers could submit requests and deliver packages directly to children in their caseloads.
"We wanted to give DCS personnel the opportunity to experience a few minutes of joy in their interactions with these boys and girls," Shufelt said. "We know that this relationship can be dramatically changed if a caseworker arrives to see a child with the simple message that 'I am not here for anything but to celebrate you.' We've had caseworkers tell us that this program brings a joy to their interaction with kids, and some have been overwhelmed with joy by just hearing that this opportunity to honor children is available to them."
So far this year, AHH has already provided 800-plus Birthday Dreams packages to children to celebrate their 1st through 18th birthday.
Donations of new items to support this program are always needed, and collection drives by churches, schools and corporations help keep the inventory stocked. AHH volunteers often tell us that they love it when they can find the perfect gift to fill a child's gift request.
The program also sends the message to the 17,000 boys and girls in foster care that people care about them, and they deserve to be celebrated.
Arizona Helping Hands and the Department of Child Safety frequently partner up on programs to make a difference for children in foster care.
From last December's holiday toy drive, in which AHH supplied 7,000 toys to DCS offices, to a Back-to-School Drive that gave backpacks to thousands of kids throughout the State, AHH is now the largest provider of items to help families in Arizona's foster care system.