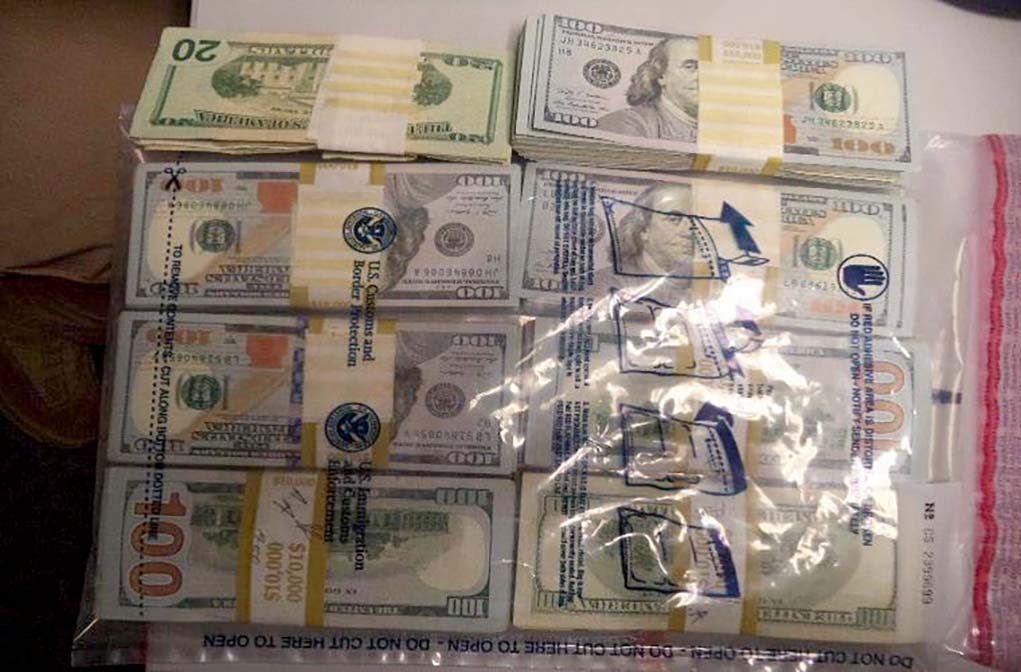 DOUGLAS – U.S. Customs and Border Protection officers conducting outbound inspections at Arizona's Port of Douglas detained a local woman for failing to report a large sum of U.S. currency she was taking into Mexico.
Officers selected the woman, identified as a 36-year-old U.S. citizen, for a secondary inspection as she attempted to depart the U.S. in her 2016 Ford Explorer. After the woman said she had nothing to declare regarding currency, firearms and ammunition, officers looked in her purse and discovered more than $70,000 in cash and $50,000 in unendorsed cashier's checks.
Officers seized the currency, vehicle and cashier's checks. The subject was arrested for smuggling of unreported currency and turned over to U.S. Immigration and Customs Enforcement's Homeland Security Investigations.
Travelers may carry as much currency as they wish into and out of the United States. Federal law requires that travelers must report all U.S. and foreign monetary instruments totaling $10,000 or greater on a U.S. Treasury Department financial form. None of the currency is taxed. Consequences for violating federal currency reporting requirements are severe. CBP may seize the violator's currency and file criminal charges.
Federal law allows officers to charge individuals by complaint, a method that allows the filing of charges for criminal activity without inferring guilt. An individual is presumed innocent unless and until competent evidence is presented to a jury that establishes guilt beyond a reasonable doubt.
CBP's Office of Field Operations is the primary organization within Homeland Security tasked with an anti-terrorism mission at our nation's ports. CBP officers screen all people, vehicles and goods entering the United States while facilitating the flow of legitimate trade and travel. Their mission also includes carrying out border-related duties, including narcotics interdiction, enforcing immigration and trade laws, and protecting the nation's food supply and agriculture industry from pests and diseases.