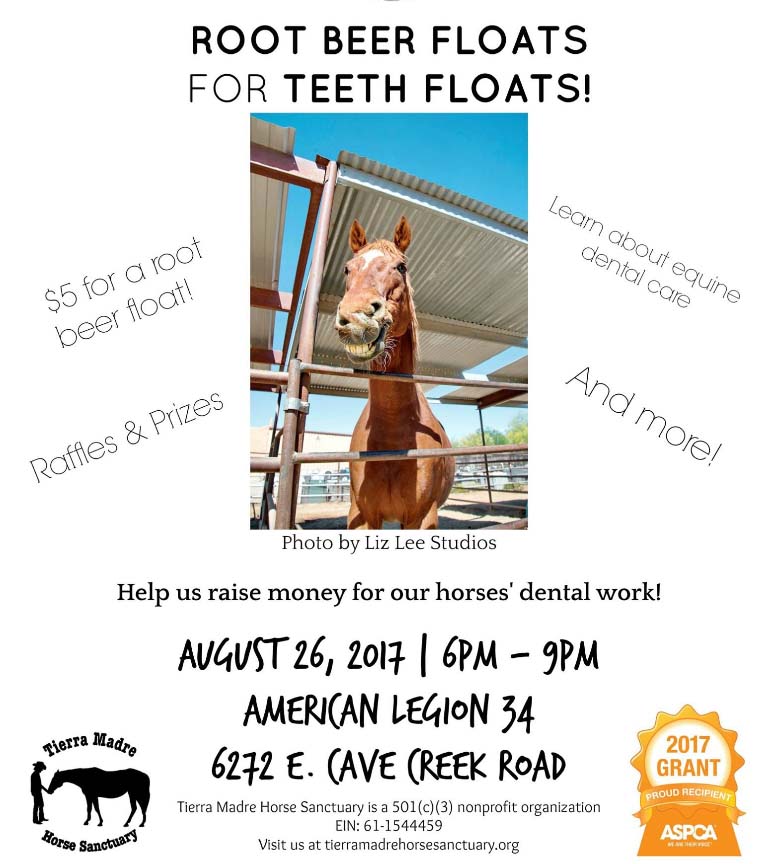 CAVE CREEK – Tierra Madre was selected as one of five equine facilities, nationwide, to receive a $10,000 grant from the American Society for the Prevention of Cruelty to Animals (the 'ASPCA') on behalf of its efforts for the organization's annual 'Help A Horse' Day contest.
Alexis Roeckner, Tierra Madre's executive director, said she couldn't believe her eyes when she opened her email Monday morning to the news.
"We are so humbled and grateful to the ASPCA for their recognition of our work," she said, "and to see the work of the other winners and all the participants is moving. Being a part of an incredible, nationwide effort to save horses from abuse and neglect is just a privilege."
Tierra Madre Horse Sanctuary was founded in 2004 as a 'forever home' to horses that had been previously abandoned, neglected, injured or abused. Over the years, the organization has realized that the now-happy and healthy horses are serving as "healers" to a growing segment of the human population as well. Those in recovery from substance abuse, veterans suffering the effects of war, those with emotional issues and people on the various ends of the autism spectrum have all been helped greatly by the horses of Tierra Madre.
"When we started out," says Jim Gath, Tierra Madre's founder and president, "our goal was to give some unfortunate horses the happiest, healthiest lives they could have ever imagined. As we've progressed, we've come to realize that those horses have become healers themselves – to the two-leggeds among us. We've completed the circle."
The ranch has created an Equine Experiential Coaching program under the guidance of Christine Badoux, the program's EAGALA trained director. Clients are guided through mindful interactions with the horses in order to increase their self-awareness and observe their belief systems, behaviors, and patterns.
"The ASPCA's grant will be used to continue to feed and home the horses who do so much for our community," Roeckner said. "And believe me, even though they're fed three times a day, they're always looking forward to their next meal!"
For more information on Tierra Madre Horse Sanctuary and its Equine Experiential Coaching program, visit their website at www.tierramadrehorsesanctuary.org. To learn about the ASPCA's nationwide efforts to give a voice to the voiceless, visit them at www.aspca.org.