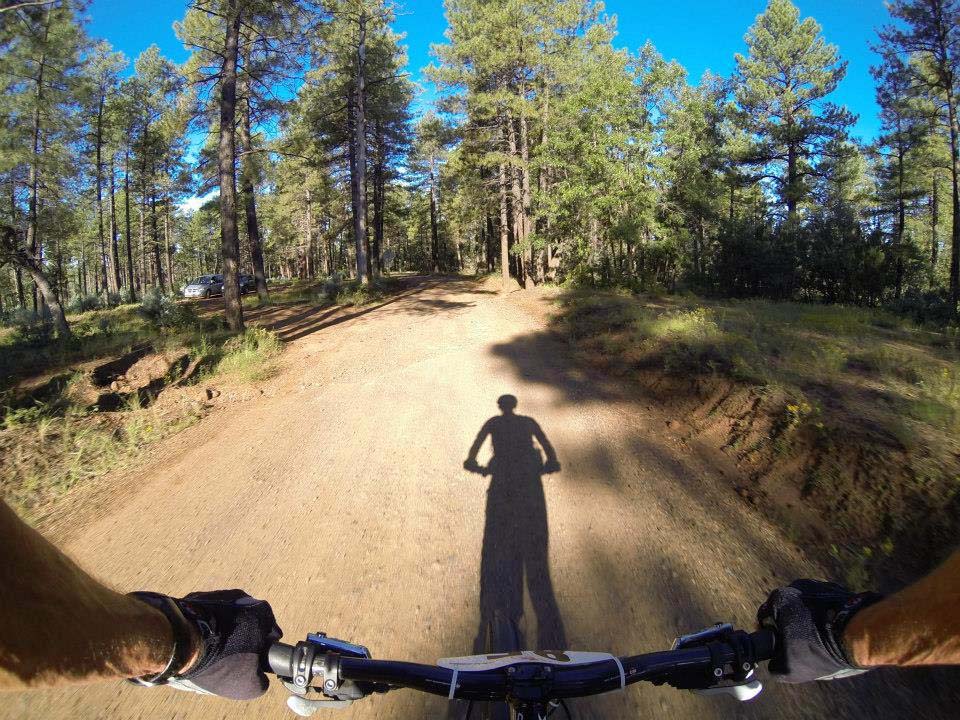 PINE ⎯⎯ Fire on the Rim, a challenging mountain bike race that takes place in the Tonto National Forest and the picturesque town of Pine, Arizona, will be held Sat., Sept. 16:
– Challenging course offers 15-, 30- and 45-mile races that attract riders from across the country to stunning Mogollon Rim area
– Proceeds go to fire prevention and trails around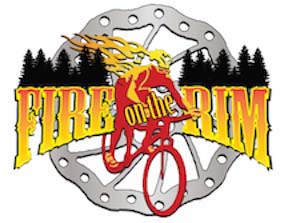 Pine-Strawberry to protect Rim Country communities
What: Fire on the Rim Mountain Bike Race
When: Sat., Sept. 16, starting at 7:30 a.m.; Festival kicks off at 5 p.m. Fri., Sept. 15, with an Italian feast
Where: Pine, AZ; campgrounds and festival venue located south of Pine off Highway 87
Registration is now open at www.fireontherim.com. Details of the course and more information are also available on the website.
The race is the highlight of a three-day event with camping, food, music, beer garden, vendors, raffles, silent auction, kids' bike race and a Kid's Kamp with activities.
The event, which attracted nearly 300 racers in 2016, raises funds for wildfire prevention, trail advocacy and new trail development in Pine-Strawberry. The event is coordinated by the Pine Strawberry Fuel Reduction Committee.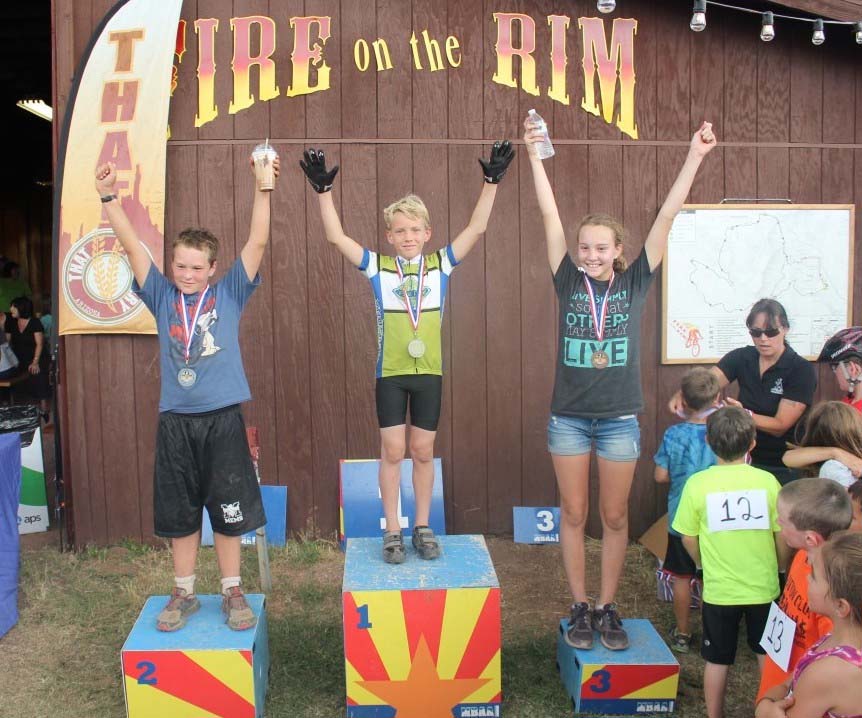 Race Categories/Divisions:
* Junior Men/Women – ages 13-18
* Open Men/Women – all ages, competing against everyone
* Masters Men/Women – ages 45 and up
* Single Speed (SS) Open Men/Women – all ages, one gear only
* Team Men – 45 mile only– relay style, 1 lap each, total of 3 laps
* Team Women – 45 mile only – relay style, 1 lap each, total of 3 laps
* Team Coed – 45 mile only – at least 1 women and 1 man, relay style, 1 lap each, total of 3 laps
After the main races conclude (around 2:30 p.m.), kids races in three categories (ages 3-4, 5-7 and 8-12) will start on a special course. Medals will awarded to the top three finishers.
A real community event:
Fire on the Rim is known by riders as a welcoming venue, as well as a top-notch competition. A community dinner kicks off the event on Friday evening, Sept. 15, with live music and a beer garden sponsored by Title Sponsor THAT Brewery. Food trucks, vendors, and raffles are all available at the venue.
Kid's Kamp is a unique part of the event. Child care specialists provide hours of activities for children so their parents are free to race and/or explore the area. While the racers are out, a variety of activities are available for family and friends in the charming mountain towns of Pine, Strawberry and Payson, including antique shops, museums and hiking trails.
About Pine Strawberry Fuel Reduction Committee:
The Pine Strawberry Fuel Reduction Committee was formed in 2004 to reduce the risk of wildfire after an assessment gave Pine and Strawberry a 20-percent survival rate if catastrophic wildfire were to touch the communities. Each year, more than 150 wildfires are reported in the Rim Country from lightning strikes or human carelessness, each one capable of economic devastation and loss of life and property. The all-volunteer nonprofit group has helped the community protect itself through reduction of brush and other fuels, trail-building to provide fire breaks, and outreach to educate property owners and visitors on ways to make the area more survivable in the event of fire.