CAVE CREEK – During Monday night's Call to the Public, Sam Puskar asked council if there was any progress or discussion about the odor from the garage next door to his home.
Town Attorney Bill Sims advised, since the item wasn't agendized, it could not be discussed.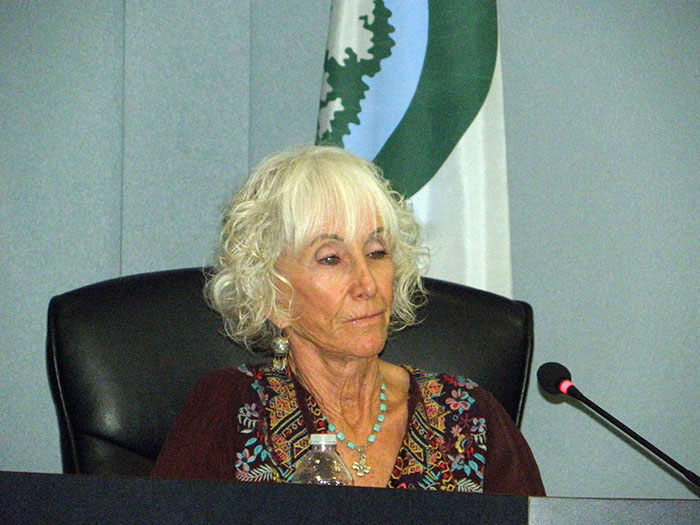 Councilwoman Eileen Wright asked to place three items on the next agenda, to which Councilwoman Susan Clancy also agreed.
Clancy said council needed to establish performance criteria for Town Manager Carrie Dyrek and suggested they hold a retreat.
Sims explained to council it needs to set the policy for Dyrek's contract and all he can do is "set the nuts and bolts."
Dyrek told council the town has recently received numerous phone calls about unusually high water bills. She said the rates haven't changed and the only variables would be the number of days in a billing cycle and the day the meter is read.
Dyrek said bills are all based on the number of gallons that have run through the meter.
She said the meters are read over a two-day period so it would have more to do with the number of days in the month.
Wright pulled item two, cancellation of the Sept. 5 council meeting, from the consent agenda and felt the town had too much business to deal with to cancel the meeting.
Council agreed to instead hold a retreat on that day.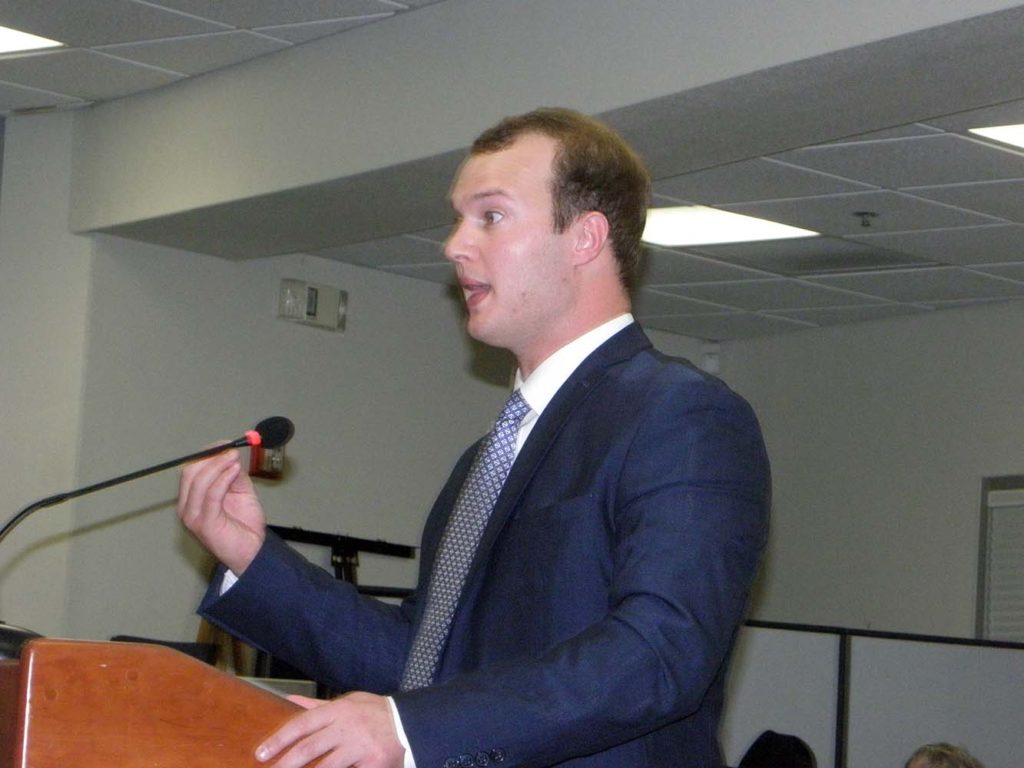 Parker Key, director of sales at Ft. Worth, Texas-based Buxton Group, did a presentation on what the firm has to offer the town in the way of stimulating economic development and finding the best retail matches for Cave Creek.
Key said Buxton is the biggest aggregator of buying habits that help identify the best retail businesses for its clients.
Depending on the extent of services the town is interested in, the cost is $50,000 per year for three years, which Key said will give the town a significant return on its investment. If the town decided it wanted to add an analysis on tourism, it would cost an additional $15,000.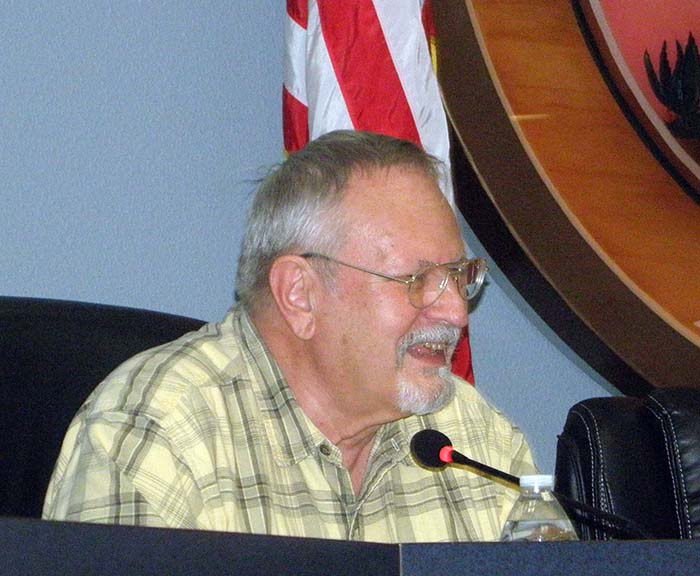 Vice Mayor Ron Sova asked why it would be for three years.
Key said, although they can evaluate effectiveness year after year, everything takes time and those who have engaged them over time have shown better returns as momentum is built.
Dyrek advised council it has budgeted $65,000 for economic development for FY 2017-2018.
Clancy asked if Buxton has worked with small towns to fill commercial vacancies.
Key said they've worked with towns that just wanted to fill a vacant K-Mart.
Clancy asked if there were small towns they could maybe partner with for cost sharing.
Key said he would be slow to encourage cost-sharing with another municipality since attracting retail is very competitive.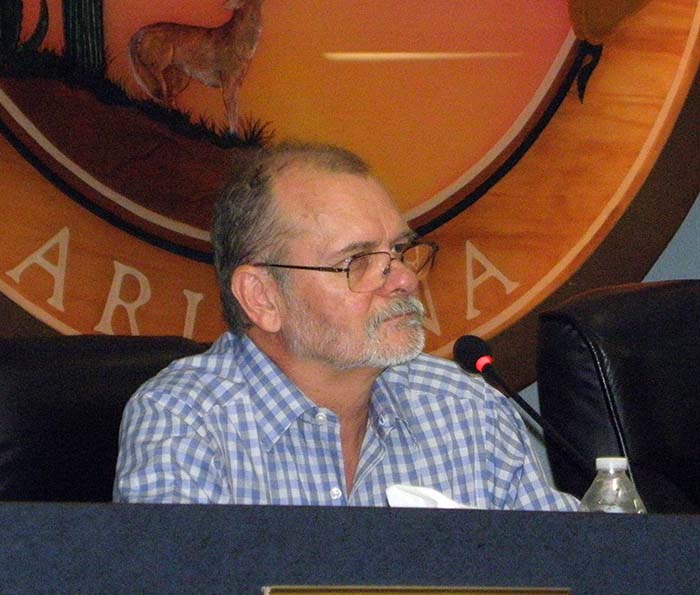 Mayor Ernie Bunch said this was something council could also discuss during the Sept. 5 retreat.
Council voted unanimously to approve the second reading of an ordinance to rezone two parcels at the northeast corner of School House and Cave Creek roads from Multi-family Residential and Town Commercial Core to Commercial Buffer for applicant Makos, LLC.
Associate Planner Luke Kautzman stated the site plan showed 14,000 square feet of retail adjacent to the old elementary school site and he had nothing more to add unless council had any questions.
Wright commented she was just looking forward to the project getting underway.
Council also voted unanimously to approve both the preliminary plat and site plan for Reserve at Black Mountain, a 31-unit subdivision by Meritage Homes, north of Carefree Highway between 53rd and 54th streets.
Kautzman stated the project is part of the Specific Area Plan and the private streets within the community comply with Rural/Metro Fire's requirements for ingress and egress.
Sova questioned if street parking would be allowed and if vehicles were parked on both sides of the street if it was sufficient for emergency vehicle ingress and egress.
Kautzman said parking would be allowed on one side of the street with other side striped as a no-parking zone.
Attorney Brennan Ray with Burch and Cracchiolo P.A., representing Meritage, told council the preliminary plat is the exact same development that was before them in February.
Wright said she wanted to applaud the neighbors and Meritage for coming together to produce a development all were happy with.
Council voted 6-1, with Wright dissenting, to approve the site plan for Windmill Village, a 24-unit apartment complex at the northeast corner of Galloway Drive and Cave Creek Road.
Kautzman stated the applicant met all the requirements.
Bunch asked that the town make sure the sewer connection is done so as to address the odor problems at the top of hill on Cave Creek Road.
Wright stated, "I've never been in favor of this project and I still am not."
Wright placed the last item on the agenda, with the consent of Clancy, to approve a resolution instructing the town manager to prepare and submit a Request for Proposal (RFP) seeking bids from persons or entities sanctioned or authorized by the Professional Rodeo Cowboys Association (PRCA) to produce the 2018 town rodeo with an appropriate cost sharing agreement.
In introducing the item, Wright stated, "Councilwoman Mary Elrod had nothing to do with this agenda item …"
Wright said there was apparently some confusion over the purpose of the resolution and read a Facebook post by Steve Ally.
She said the town has no intention of putting on a rodeo and want to partner with someone that can.
Wright stated, "We cannot continue to put hundreds of thousands into the rodeo grounds without getting anything back in return."
Wright said the rodeo generated $242,000 in revenue this yearand gave the town $10,000.
She said, "We have to improve our revenue stream," and stated the RFP will provide that revenue stream.
Wright said it would be wonderful if the nonprofit Cave Creek Rodeo Days were the successful bidder.
Bunch stated the town has never put on a rodeo.
Sims said it may be too late because it appeared they already had a signed document for the next rodeo.
He explained the PRCA card number is issued by the PRCA and goes with the geographical area on specific dates.
Clancy cited liability issues for the town with the amount of alcohol served at the rodeo and didn't believe there was enough insurance coverage.
Sims indicated there was more they could discuss if council wished to go into executive session.
Sova said he didn't know why they needed an RFP and pointed out the town actually received an additional $7,800 from the $3 facility fee charged on tickets, so the town actually received $17,800.
And, he said, because the mayor and Kautzman serve on the board, the town has input.
Sims addressed concerns over that being a conflict of interest by stating it is not a conflict when it is a non-paid position on a nonprofit and statute was drafted that way so as to encourage town leaders to serve on boards of community nonprofit organizations.
Councilman David Smith said, "I have a concern about requesting an RFP since there is only one organization that can do this."
Smith said the rodeo is attached to Cave Creek and he likes Sims' approach of sitting down and negotiating.
Cave Creek Museum Executive Director Evelyn Johnson said the town has never put on the rodeo and this was the first year the museum ever received any funds when it received a $1,000 check.
She said Cave Creek Rodeo Days "did an absolutely fabulous job of putting on the rodeo."
Harold's owner Danny Piacquadio said he serves on the Cave Creek Rodeo Days board and is its treasurer.
He had a letter from Black Mountain Elementary School thanking them for the $1,000 donation it received from the rodeo.
Acknowledging the countless volunteers that donated their time to put on the rodeo and that the rodeo was able to donate over $9,800 to charities and over $17,000 to the town, Piacquadio said it was difficult to understand why the item was on the agenda and why there would be a request for an RFP.
Piacquadio said, "We pulled together and saved a 40-year old event."
He asked council to not interfere with a proven successful event.
Johnny Ringo said this was a touchy subject and too he had trouble grasping why the town would want to request bids from other entities to come into our town and take over the rodeo.
Ringo asked if those entities would provide their own staff or expect them to volunteer and wondered if they would get their own sponsors.
He asked, "Why are you looking for an outside entity to take over the rodeo? What is the reason?"
Ringo said Cave Creek is made up of people with soul and that's why they get involved.
Sims stated, "We just need to make sure there's insurance and that's easily done."
Bunch noted that even though it may not have been in the contract, insurance was provided.
Sims said council needed to vote on the resolution and then give staff direction.
It was suggested that council go into executive session, which it voted to do.
After about a half hour council returned to vote to leave the 2018 contract as is and not put out an RFP.