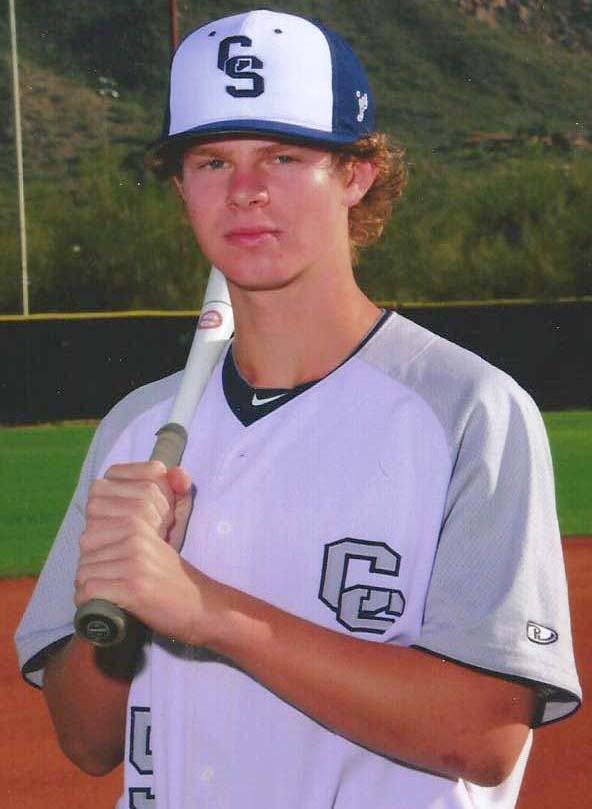 Cactus Shadows High School, in the Cave Creek Unified School District, would like to congratulate Peyton McGregor (CSHS '19) who will represent the Southwest playing with the Milwaukee Brewers Organization this month.
Over the summer, Peyton was invited by a major league baseball scout to try out for the Area Code Baseball team. In July, his parents found out that he will be one of 25 boys from Arizona, Nevada and California to represent the Southwest. Mr. Jim Swetter, CSHS Assistant Principal of Operations and Athletics said, "Congratulations to Peyton for being selected to represent his state and school in this prestigious tournament!"
According to their website, six regional teams will travel to California to compete in a three-day underclassman tournament. The rosters feature the best baseball players from around the nation competing at the highest level. Scouts, from all 30 Major League teams and the Major League Scouting Bureau as well as top NCAA coaches will be in attendance.
CSHS principal, Dr. Steve Bebee said, "What an exciting opportunity for Peyton and his family. We are very excited for him and the opportunity he has to represent himself and the Cactus Shadows Baseball program."
Cactus Shadows High School is an A+ School of Excellence and is a World Class High School for the 21st Century. For more information, contact Dr. Steve Bebee, Principal, at sbebee@ccusd93.org or visit our website www.ccusd93.org.