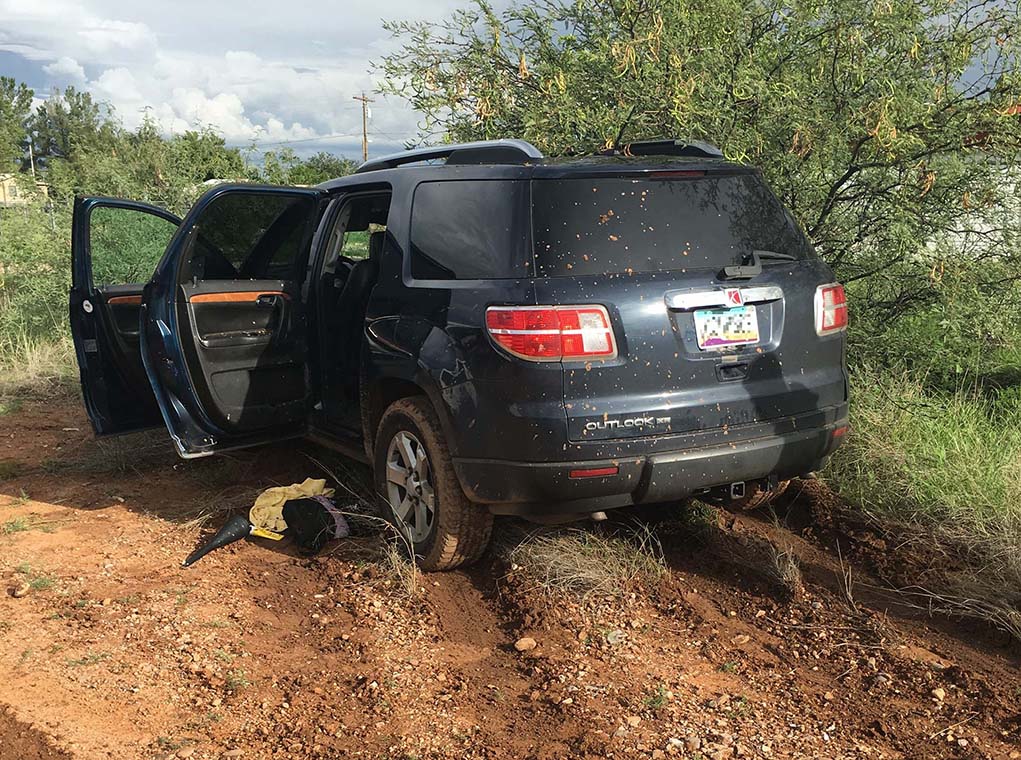 TUCSON – Border Patrol agents from the Willcox Station stopped a Saturn SUV traveling north on State Route 90 near Benson to conduct an immigration inspection. As the agents exited their service vehicle, the Saturn sped away, crossed the median and headed south at a high rate of speed.
Agents followed the suspect vehicle until it turned east onto an undesignated road and soon stopped after colliding with thick brush. Agents arrived in time to see seven individuals fleeing on foot near a residential neighborhood north of the SR 82 and SR 90 intersection, south of Benson, Arizona.
Agents apprehended the suspects, identified as six adult Mexican nationals and a 30-year-old male U.S. citizen from Sierra Vista.
Agents are processing the Mexican nationals for immigration violations. The Sierra Vista man is in federal custody pending prosecution for smuggling charges.
Federal law allows agents to charge individuals by complaint, a method that allows the filing of charges for criminal activity without inferring guilt. An individual is presumed innocent unless and until competent evidence is presented to a jury that establishes guilt beyond a reasonable doubt.
CBP welcomes assistance from the community. Citizens can report suspicious activity to the Border Patrol by calling 1-877-872-7435 toll free. All calls will be answered and remain anonymous.