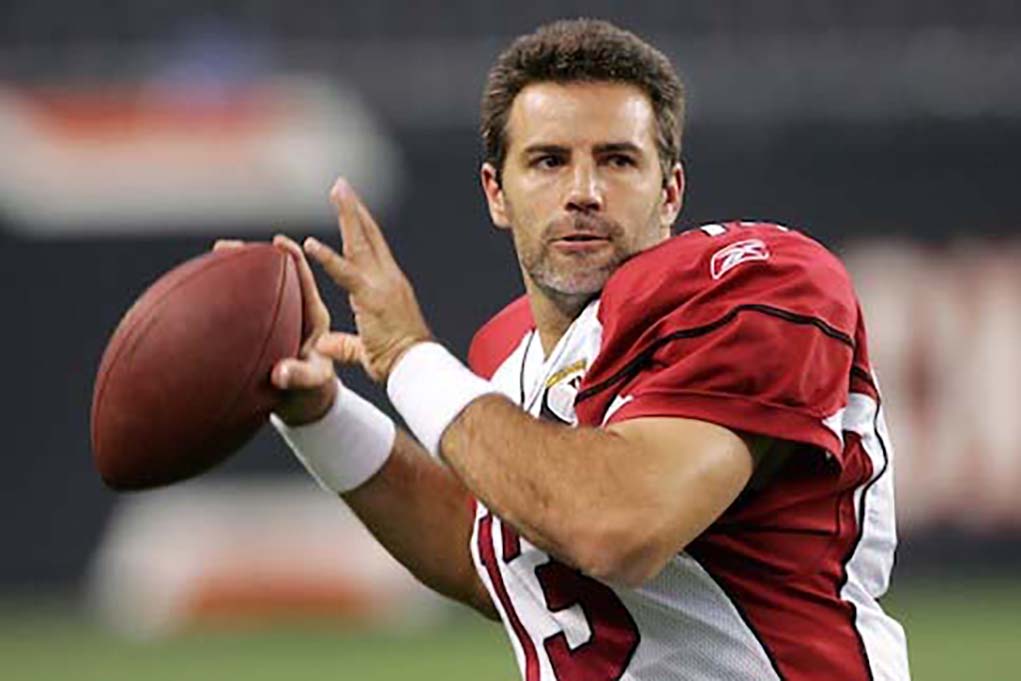 On Saturday, August 5, the class of 2017 will be enshrined into the Pro Football Hall of Fame during a special ceremony at Tom Benson Hall of Fame Stadium. More than 120 returning Hall of Famers are expected to be on stage to welcome the newest members to the Hall of Fame.
Of these seven members is Arizona's very own Kurt Warner who went from grocery store stock boy to Super Bowl champion. He'll now be able add another accolade to his resume: Hall of Famer.
Kurt's career came to light in 1999 during the St. Louis Rams run for the Super Bowl.  At the beginning of the season, Warner was 28 and the backup to quarterback Trent Green. After Green sustained an injury in the preseason, Warner became the starting quarterback.  In 1998, the previous season, Kurt had only completed 4 of 11 passes, and had no other regular season experience.  However Rams head coach Dick Vermeil, believed in Warner's talent and potential. That belief paid off. Warner went on to lead his team to a Super Bowl victory.
After a few seasons with the Rams, Warner endured some injuries and lost his confidence. The assumption was that Warner's success was over. What happened instead was truly remarkable.
After a sabbatical year with the New York Giants, Kurt became an Arizona Cardinal.  Warner was slotted as backup, but in his second season with the Cardinals, Warner once again sky rocketed to starting quarterback. Nearly a decade later, Warner had earned his way to a third opportunity to win the NFL's most coveted title.
Sadly, Warner was unable to secure a Super Bowl win for the Arizona Cardinals. Although, how he energized the Arizona Cardinal fans will forever be remembered. His career has seen many ups and downs with a true unique path that has taken him to greatness. Kurt ended his career obtaining several NFL records, which include three highest passing yardage totals in Super Bowl history. He was the fastest player to reach 10,000 passing yards in his career and he is also just the third quarterback to throw 100 touchdown passes for two different teams. His true under dog story of hard work and determination has earned himself the deserving acclaimed recognition of the Hall of Fame.
The complete list of inductees to the Pro Football Hall of is Dallas Cowboys owner Jerry Jones, Kenny Easley, Jason Taylor, Morten Andersen, Terrell Davis, LaDainian Tomlinson and Kurt Warner.
The enshrinement ceremony will be held on Saturday, August 5, just two days after the Hall of Fame Game between the Cowboys and Cardinals.
Presenting Kurt at the induction ceremony will be Warner's wife, Brenda. The former Cardinals quarterback announced his decision in a video he posted on Twitter.
"Been there for every win and every loss, every touchdown pass and interception, she's the person who had to sacrifice more than any other so I could chase my dream," Warner said.