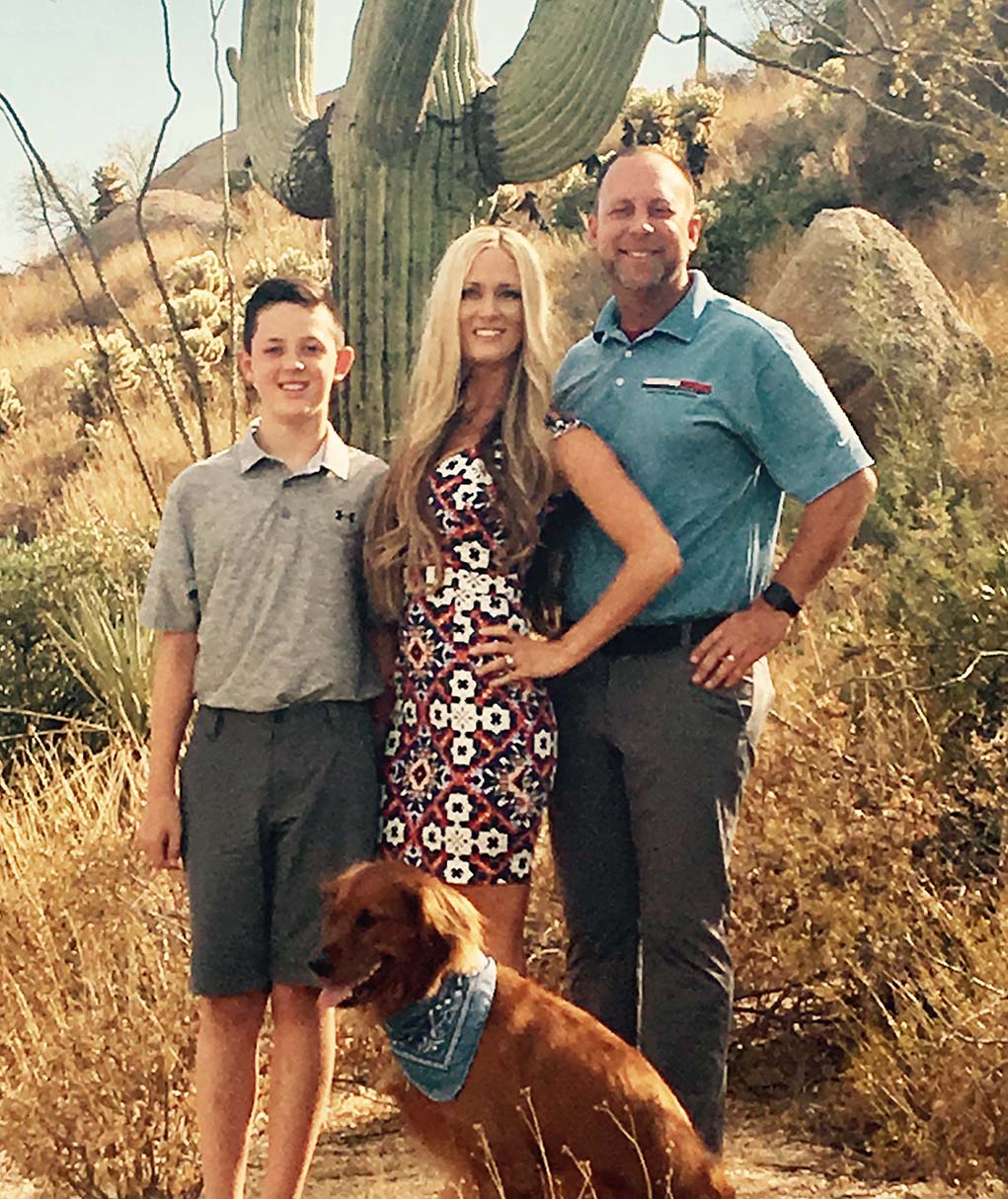 CAVE CREEK – Complete Roofing and Waterproofing may be under new ownership, but customers can still expect the same superior service as when it was founded in 2000. (Original owner Terry Leja retired and his longtime project manager, Ben Rapstad, took over the helm in Aug. 2016.) Rapstad said, "The best part of the business is seeing customers' expectations met or exceeded. We have been building relationships and trust for nearly 20 years."
Since monsoon season is upon us, Rapstad offers this preventive maintenance tip: trim back trees away from your house! Not only will it help reduce critter access to your roof, it will cut down on debris and will lessen the likelihood of clogged scuppers. Water sitting on a roof will accelerate its deterioration. Can't (or don't want to) do it yourself? Complete Roofing offers roof managed care. They will trim, check your roof and even offer free inspections. "Because we do commercial roofing, it helps in our residential diagnosis," Rapstad explained. They provide options for the most cost-effective way to fix any issues. Rapstad additionally likes to be proactive and advises if your tile roof is 15 to 20 years old or your flat roof is seven to ten, you probably want to start budgeting for a replacement sooner than later. (With tile it's not so much the tile but the underlayment that fails.)
While a roof over one's head is of utmost import, having an elevated walkway, balcony, observation deck or the like is also something Complete Roofing and Waterproofing can maintain. Whether it's a Kool Deck facelift or just a freshening up, Rapstad assures there are options in different colors, textures and/or patterns.
Complete Roofing and Waterproofing is a local company you can trust. The evidence is in the multitude of referrals it receives from happy residential, commercial and even industrial customers. "I take great, great pride in our quality, courtesy, reputation and service," Rapstad added.
Complete Roofing and Waterproofing is a family affair, so callers may get Ben's wife and office manager, Rachelle, when they phone 480-595-5590 for questions or appointments.