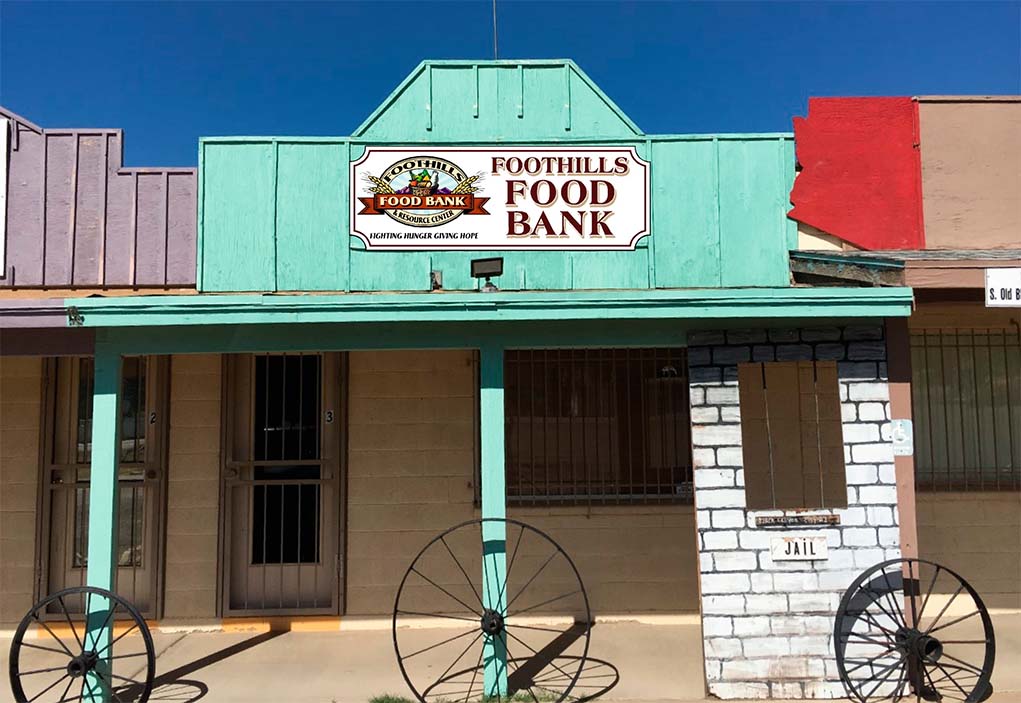 Foothills Food Bank and Resource Center is expanding its services. The new location is 32 miles from our present facility in Cave Creek. "We're reaching out to the large number of families in Black Canyon City that have been making the very long and costly drive to get here," said Executive Director Pam DiPietro. "We anticipate the new location will serve more people that need help with food from Black Canyon City that were not able to get to the Cave Creek location, and also from Anthem and New River, since this site will be closer for them."
The new location is at 34501 Old Black Canyon Highway and is scheduled to open August 1st. You are welcome to visit the new site. It will be open two days a week, Tuesdays and Thursdays from 9:00 a.m. to 3 p.m. This facility will give the same services as the Cave Creek location. The building has been painted, new flooring laid, electrical and plumbing updated, shelving purchased and assembled, 3 new coolers, 2 freezers, work tables, reception chairs, office desk and chairs, and sundry other supplies.
Some of the items still needed are a 5' step ladder, a step stool, a handcart, white boards (large and small), suitable markers (erasable markers, Sharpies), scissors, tape (masking and package sealing tape), and cleaning supplies.
We encourage you to help support this new endeavor in any way you can. Donations can be made to Foothills Food Bank, 6038 E Hidden Valley Drive, Cave Creek, AZ 85331. Questions? Call the food bank at 480-488-1145.