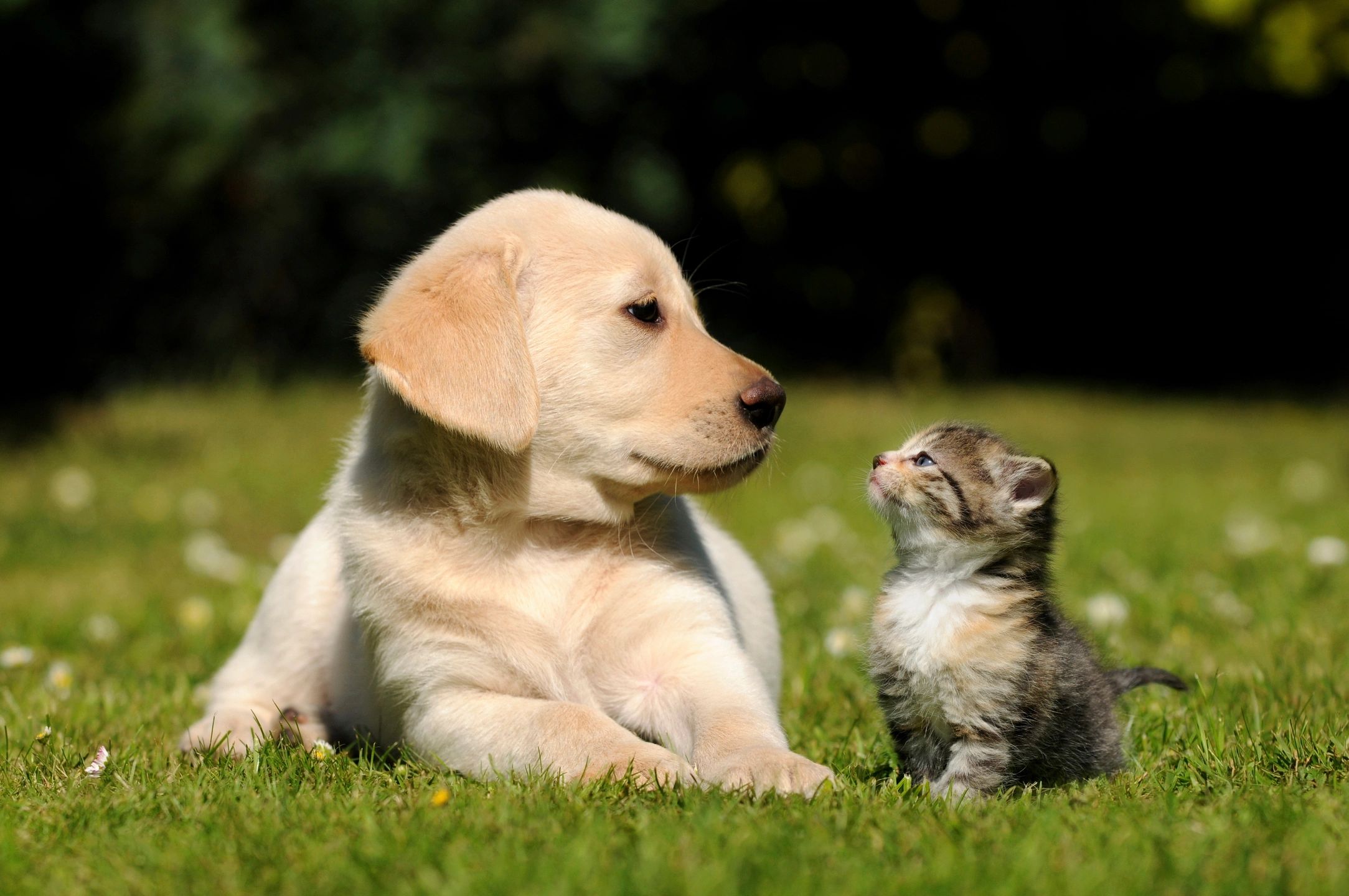 PHOENIX – After successfully placing nearly 5,000 cats and dogs in loving homes in the last year, BISSELL Pet Foundation (BPF) is excited to announce that their next EMPTY THE SHELTERS (ETS) event will be supported by PetSmart Charities, the leading funder of animal welfare in North America, with a focus on pets in need in Maricopa County, Ariz.
Hundreds of pets are expected to find forever homes in the area on Saturday, July 22. Participating shelters, rescues and PetSmart locations in the Phoenix area will be offering free adoptions thanks to these two nonprofits.
Phoenix-based PetSmart Charities provided a grant for $100,000 to help cover the adoption fees for pets who find homes through BPF's EMPTY THE SHELTERS initiative on July 22. BISSELL Pet Foundation will also thank local families for choosing adoption by providing a leash for dogs, a collar for cats and valuable wellness information for new pet owners.
"We are beyond thrilled to partner with PetSmart Charities on this EMPTY THE SHELTERS day," remarked Cathy Bissell, founder of BISSELL Pet Foundation. "Both of our organizations understand that the pet homelessness problem cannot be solved in isolation and partnerships like ours are essential to saving so many lives. Through our collaboration, we will be able to adopt out more pets than originally planned, leaving a lasting impact throughout Arizona."
"By teaming up with BISSELL Pet Foundation for the EMPTY THE SHELTERS initiative, we hope to help find lifelong, loving homes for hundreds of local pets who have been anxiously awaiting to find their forever families in the Phoenix area," said David Haworth, DVM, Ph.D., president of PetSmart Charities. "This is just one of the many ways we're fulfilling our mission to help pets in and need and connect people and pets. What's even more exciting is that we have the opportunity to do so right here in our hometown of the Valley of the Sun."
Hundreds of pets are expected to be available for adoption at EMPTY THE SHELTERS locations. Participating organizations are required to partner with other animal welfare organizations to help fill the empty spaces once the pets have been adopted. Families that adopt on July 22 will be required to pay licensing fees for their pet – costs may vary by county.
Nationwide, approximately 2.7 million pets are euthanized yearly because they are unable to find homes. EMPTY THE SHELTERS will have a direct impact increasing adoption rates in Arizona. In previous EMPTY THE SHELTERS events, 96% of adopters reported pets remained in their new homes three months later; 54% of adopters were first-time adopters; 90% of all adopters planned to adopt again.
Participating organizations will be adhering to their standard adoption requirements for the event and adopters are encouraged to review those requirements prior to July 22. For more information about EMPTY THE SHELTERS, including a list of participating shelters, rescue organizations and PetSmart locations, please visit www.bissellpetfoundation.org/ets.