CAVE CREEK – On June 15, the town was served with a Notice of Claim by the Desert Foothills Community Association (DFCA) (dba Fiesta Days Pro Rodeo or Cave Creek Pro Rodeo), the precursor to a lawsuit if the town doesn't agree to pay them $100,000 and grant it the town's Pro Card #667.
DFCA, the nonprofit organization that produced the annual Cave Creek Fiesta Days Rodeo at the Cave Creek Memorial Rodeo Grounds since 1977 until the DFCA board decided to hijack the rodeo and move it to Buckeye in 2017 for the rodeo's 40th anniversary, is now claiming it was the town that stole the rodeo from DFCA.
The town, upon the announcement DFCA was planning put on the Cave Creek Pro Rodeo in Buckeye, rallied up volunteers to produce its 40th anniversary rodeo within only weeks of notice.
During a town council meeting, DFCA Treasurer and Director Lori McCormick admitted they were seeking a new venue so they could grow the rodeo, claiming the Cave Creek Memorial Rodeo Grounds was too limited.
The mayor, upon learning the DFCA was planning to put on a rodeo and concert in Buckeye, announced the town would put on the 40th anniversary rodeo and parade.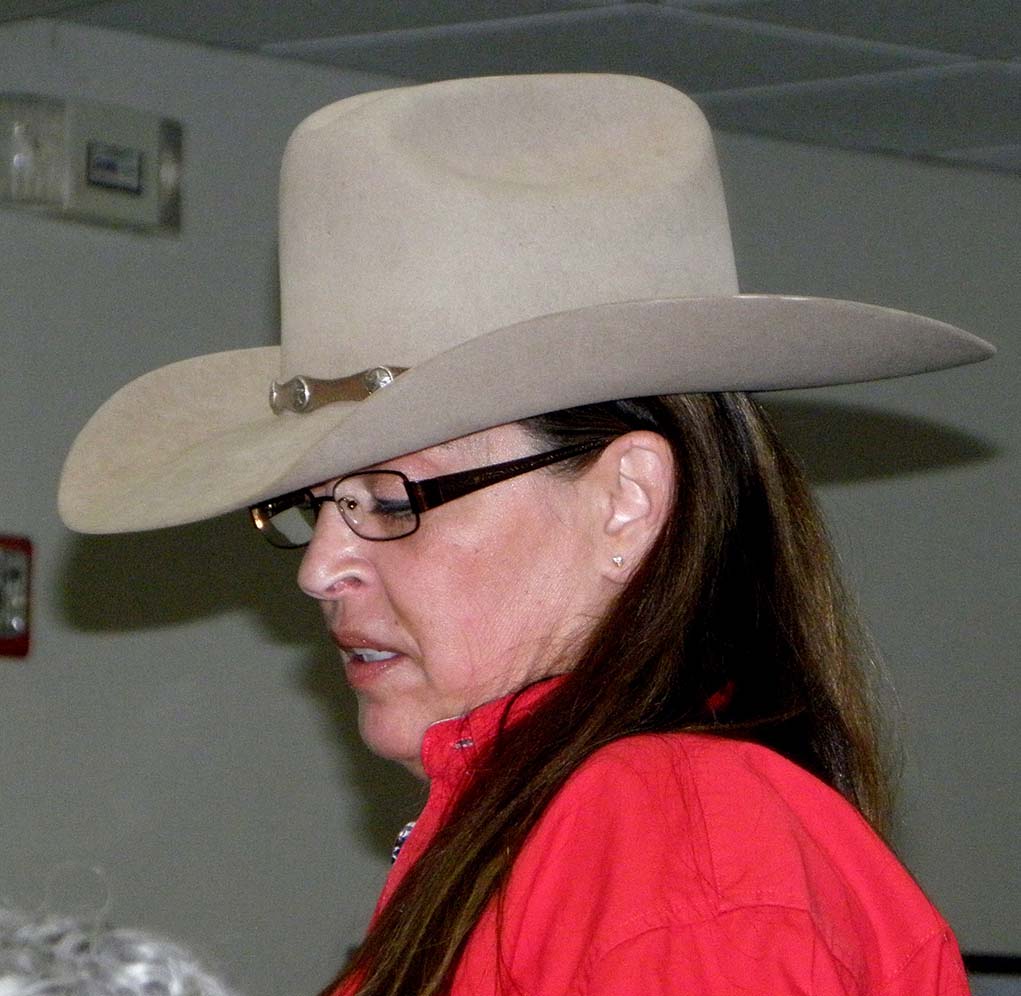 Cave Creek was subsequently issued Professional Rodeo Cowboys Association (PRCA), which sanctioned the Cave Creek Rodeo over the previous 39 years, Pro Rodeo Card #667.
The PRCA determined Cave Creek had the rights to Card #667 and it was DFCA that needed to apply for a new card.
DFCA ended up cancelling its Buckeye rodeo event and moved its concert to the Roadrunner Restaurant and Saloon in New River.
According to its mission statement posted on volunteermatch.com, DFCA is "an all-volunteer, 501(c)3 nonprofit Arizona corporation headquartered in Cave Creek, Ariz. The DFCA is governed by a Board of Directors consisting of no less than seven and no more than eleven elected members according to our current bylaws."
It goes on to state DFCA's objectives are:
Produce events that demonstrate, promote and preserve the western heritage of our community, the State of Arizona, and the United States of America.
Produce moderately priced, family oriented events that make a positive contribution to the economy of our community through increased merchant receipts and local sales tax revenues. Our events are worthy of business advertisements, corporate sponsorships and community support.
Generate entertainment for raising revenue sufficient for the DFCA to support several events each calendar year.
Support local charities, organizations and causes that help the disadvantaged in the community with a special emphasis on children / youth.
Its website now redirects from what used to be www.cavecreekprorodeo.com to www.fiestadaysprorodeo.com and, until 2017, referred to the event as Cave Creek Fiesta Days Rodeo and CCFDR.
In 2017, when DFCA decided to move the rodeo to Buckeye, it dropped all mention of Cave Creek.
It appears the board has been looking into moving the rodeo since at least 2014, as indicated by the DFCA suddenly registering various trade names on Sept. 1, 2014, including: Cave Creek Rodeo, Fiesta Days Rodeo and Cave Creek Pro Rodeo, which coincides with when Cave Creek Pro Rodeo was one of five rodeos nominated for the Pro Rodeo Cowboy Association Small Rodeo of the Year award.
So, as DFCA had plans to grow the rodeo and move it to a venue outside of Cave Creek, it was busy registering names that included Cave Creek in its name.
Also, while the bylaws stated DFCA was required to have no less than seven board members and no more than 11, it only has four, none of whom live in Cave Creek.
DFCA President Traci Casale claimed their attorney (recalled former Cave Creek Vice Mayor Adam Trenk, who is employed by Rose Law Group) recently revised their bylaws so they would be in compliance.
Arizona Corporation Commission (ACC) records, for the years records are available, indicate over an 11-year period prior to 2016, they were only in compliance with those bylaws for four years.
On April 26, 2017, Casale filed Articles of Amendment with the ACC with a hand-written note submitted on May 10 stating: "I am submitting the amendments adopted on April 25, 2017 approved by our board of directors majority that the Desert Foothills Community Association is no longer a membership organization."
The Notice of Claim was filed by Rose Law Group (RLG) Attorney Loren Unger, which is the same attorney representing T.C. Thorstenson and Darrell and Meridee Hulsing in their pending lawsuit against the town.
RLG, in announcing the hiring of Unger in 2013 to "handle high stakes litigation," stated he "brings a mix of courtroom negotiation expertise, financial savvy and a bulldog approach."
The Notice seems to imply the town was issued Card #667 prior to the DFCA announcing its rodeo was being held in Buckeye, which is not the case.
It states because DFCA was being deprived of Card #667 it resulted in their inability to produce its rodeo at the new venue and claims the town "harmed the DFCA not only by stealing its business asset but by harming it financially because it had contracts in place to produce the rodeo … but now was not sanctioned to do so, meaning it had contractual obligations with no way to honor them."
The claim notes the town has received funds disbursed from Cave Creek Rodeo Days, LLC as revenue from the event.
The notice cites legal claims of tortuous interference, tradename infringement, unfair competition, conversion, aiding abetting, civil conspiracy and reservation, with damages, exclusive of attorney's fees and costs, of $156,951 of which $142,500 is for loss of potential revenue, $11,900 in rodeo contracts paid out due to cancellation, $231 for music licensing, $370 in membership refunds, $1,800 for PRCA dues and fees and $150 in VIP refunds.
However, DFCA is willing to settle its claim for $100,000 plus the transfer of Pro Card #667 to DFCA.