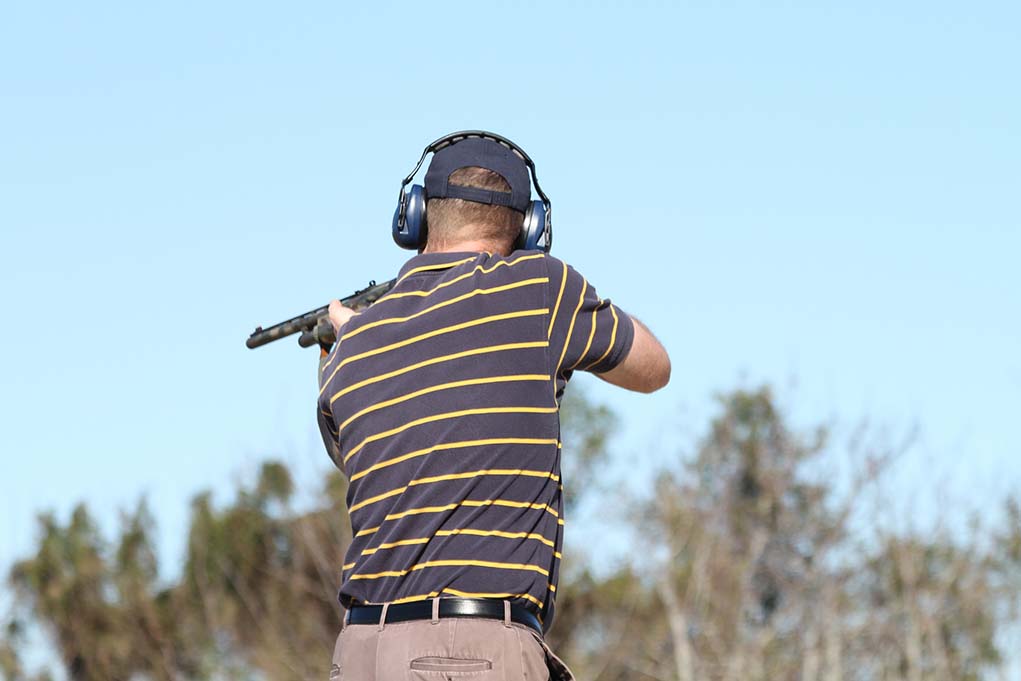 PHOENIX — From early morning until after sunset, a steady symphony of shotgun fire can be heard coming from the Ben Avery Clay Target Center.
That's a lot of clay targets being broken by trap, skeet and sporting clays enthusiasts on a daily basis at the professionally managed public shotgun-shooting facility in north Phoenix – so many, in fact, that range manager Jonathan McCraw was astounded when he added up the numbers.
Let these fun facts sink in for a moment:
– More than 6.3 million targets were thrown between April 2016 and April 2017.
– That's 46,667 cases of targets stacked on 740 pallets – enough to fill 31 semi-trucks.
– Those 31 semi-trucks, lined up end-to-end, would be the length of 4 ½ football fields.
– If the 6.3 million targets were lined up end-to-end, they would stretch 2.1 million feet, or 25.2 million inches.
That means all of those clays would stretch about 400 miles – or the distance from Phoenix to Santa Monica, Calif.
"To be able to throw over 6.3 million targets in a year shows how much the shooting sports are fun, family-friendly and addicting," McCraw said. "It's a credit to our customers, and we thank them for this success."
Located on the grounds of the 1,650-acre Ben Avery Shooting Facility, the center welcomes shooters of all ages and skill levels. The center is open from 7 a.m. to 3 p.m. Sunday through Tuesday, and 7 a.m. to 7 p.m. Wednesday through Saturday.
The center will be closed every Monday through Sept. 25 for improvements. In addition, the parking lot in front of the OneAZ Credit Union Pavilion will be closed for pavement work (from Fields 8 through 12) beginning Wednesday.
For more information about the center, located one mile west of Interstate 17 and Carefree Highway, visit https://www.azgfd.com/Shooting/BACTC/, or call (623) 434-8119.