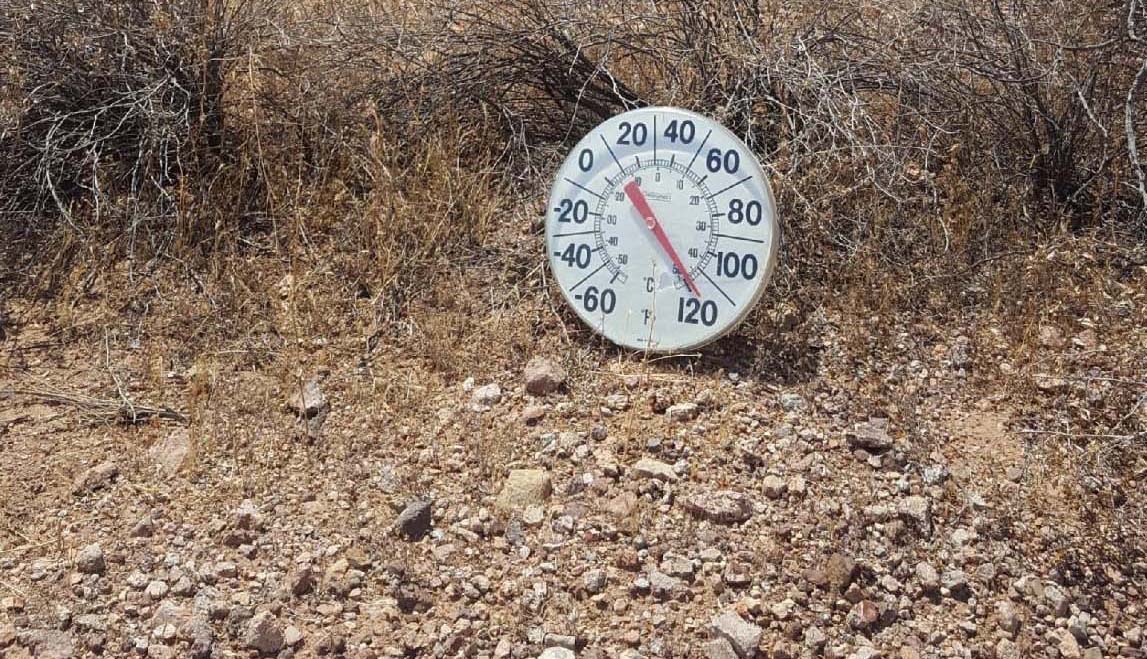 TUCSON – Tucson Sector Border Patrol agents assigned to the Nogales Station encountered two illegal aliens in separate incidents near Tubac, Arizona, exhibiting symptoms associated with severe dehydration.
At approximately 1 p.m., agents responded to a Department of Public Safety request for assistance with a 36-year-old Mexican man they encountered next to Interstate 19. During questioning, the man said he had been without water "for days". Agents provided the man with water and contacted the Tubac Fire Department to transport the man to a local hospital for further care.
Several hours later, agents responded to a 9-1-1 call from the same area and found a 39-year-old Mexican man also exhibiting symptoms of dehydration. Agents contacted Emergency Medical Services to transport the man to a hospital for treatment.
Following treatment, both Mexican nationals will be processed for immigration violations.
As temperatures continue to climb, Tucson Sector Border Patrol officials warn that summer is an especially dangerous time to be stranded in Arizona's desert. Anyone needing emergency assistance should call 9-1-1 immediately as dehydration can be deadly.
U.S. Customs and Border Protection officials welcome assistance from the community. Citizens can report suspicious activity to the Border Patrol and remain anonymous by calling 1-877-872-7435 toll free. Contacting the Border Patrol to report illicit activity could result in saving someone's life.