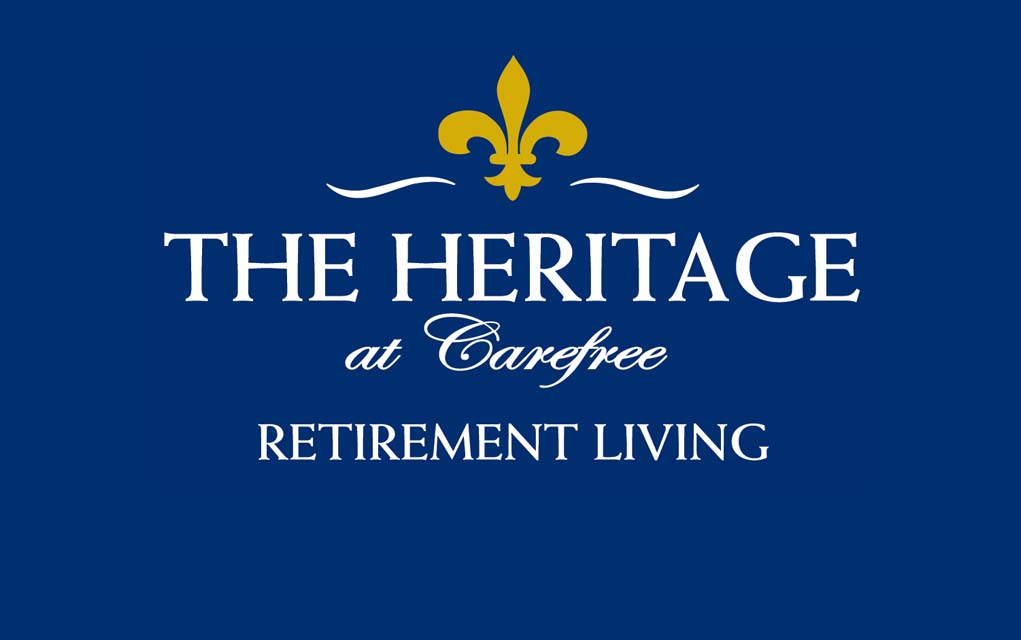 CAREFREE – When it comes to retirement living, the Heritage at Carefree is everything you want and more. Offered are three levels of care: independent, assisted living and memory care.
Regardless of your lifestyle requirements, the folks at the Heritage have you covered when it comes to food. They provide breakfast, lunch and dinner in the grand dining room. The daily Continental breakfast features European pastries, a juice bar, a cereal bar and the occasional and well-worth-it special treat. The mouthwatering menus are posted a week in advance, so there's always something to look forward to.
They've got you covered when it comes to housekeeping, with weekly service and bed/towel linen laundering. Also, in life enrichment and leisure. Residents can always take advantage of multipurpose fellowship rooms, scheduled transportation within Carefree/Cave Creek, discounted excursions and extended trips and scheduled social, recreational, educational and cultural programs. Retirees at the Heritage want for nothing at this home that boasts luxury, elegance and comfort in senior living.
Additional perks for nominal charges include: beauty/barber shop, spa, telephone/Internet, additional resident/guest meals, catering in private dining room or one's residence, meal delivery to residence for one's own convenience or during extended illness, additional housekeeping services, assistant living/nursing services, additional transportation and/or property insurance.
The Heritage at Carefree has several suites ranging from 450 sf studios to 1600 sf deluxe two-bedroom suites. See options on your own private guided tour by calling 480-488-1622 or view plans online at www.heritagecarefree.com. The Heritage at Carefree Retirement Living is located at 36590 N Pima Rd #3481.