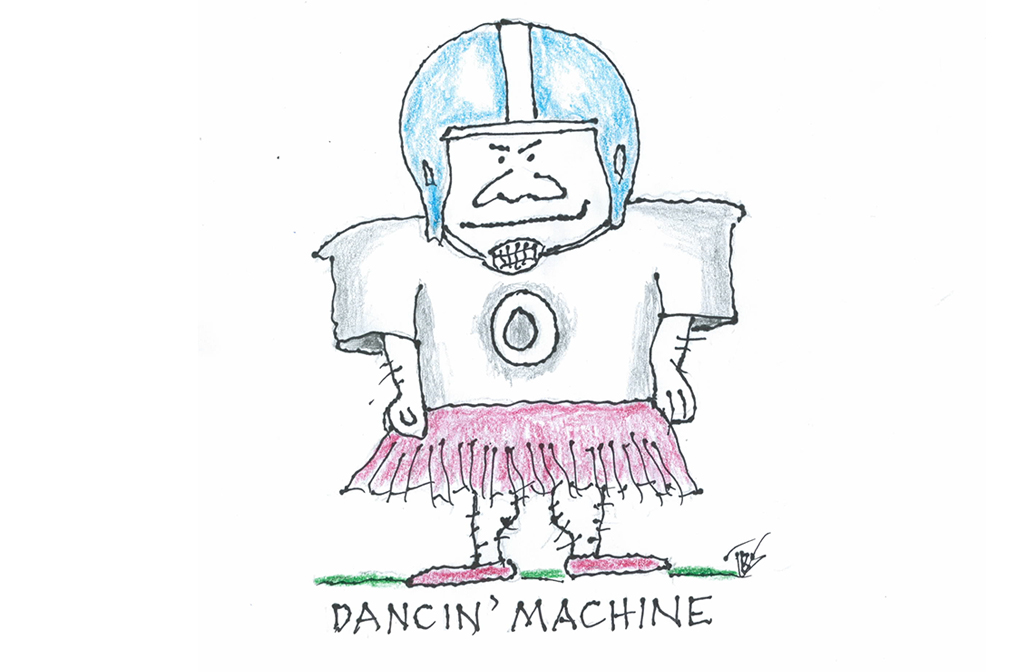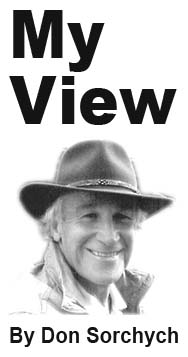 I watched Cleveland lose against the Warriors the other night knowing one more win for the Warriors would make them the 2017 champions.
Woops! The Warriors lost their fourth game but won on Monday 129-120 and became the NBA Champions. Even though the Warriors hail from Oakland, Calif., they had better visit the White House, if asked.
Both NBA and NFL provide great access on the Internet, although they both are commonly criticized.
Most of us sports fanatics were jocks of one kind or another. I played all the sports in my high school even though my right knee was wrecked playing football when I was a freshman; I was on crutches every high school year. My knee locked up while on a college break fishing trip and the doctors stripped out my cartilage in 1958. I was bone on bone until I got an artificial knee here in 2007.
Such is often the result of sports, especially football.
Jocks also have peculiarities. Certain behaviors were expected, at least in my high school days. Dancing was sissy stuff so you better sit those dances out. Furthermore you are expected to criticize dancers whether they participate in sports or not. You better get into an occasional fight. You need to get called into the principal's office once in awhile usually for smarting off in class. Our principal once told me his dream was to kick me out of school, not to be allowed back in.
I had a classmate, Albert Pizzamiglio, who was a musician. He was short and shy and danced when any opportunity presented itself and was ridiculed by jocks. After high school he was bedridden for a year. In that year he became a 200-pound aggressive male. He joined the Guy Lombardo orchestra and after Lombardo died he led the orchestra as Al Pierce. My home town, Depue, Ill. had boat races every year where Al would give a free concert for the boat race audience.
I watched the Miami Dolphins in their perfect year after being employed in Florida and became fond of Coach Don Shula and Quarterback Dan Marino. I still think Marino was the best quarterback ever in spite of awesome performances by Tom Brady of the Patriots. The Dolphins never were able to afford as strong a defensive or offensive line as the Patriots have.
Marino's father was once asked why his son was so perfect and he said he was always that way. Dan was a regular on a TV sports show with other retired football players and unlike his career he wasn't very forthcoming.
Then the media said he was paying millions to cover up that he had a "love child" with a woman who was not his wife. The network didn't renew his contract and he disappeared from news.
Sad!
Colin Kaepernick was the first NFL player to refuse to stand for the National Anthem. As a four-year veteran I find this type of protest disgusting and unacceptable. Jerry Jones, owner of the Cowboys, simply gave a speech telling his team that type of disrespect is unacceptable. Since the NFL could do the same, but doesn't have the stones to do it, teams should follow suit. However, they too don't show respect for our culture, our national anthem or our flag. It is noticeable that the scan of cameras is now trained so you can't see who the Kaepernick supporters are. In what you can see, it is true that both the NBA and NFL suffer from lack of patriotic support. Maybe it is time to watch non-sports programming. NFL counts attendance.
Obama didn't help the issue by supporting Kaepernick and idiots like him. It is interesting that both Obama and Kaepernick are half white but 100 percent black in thought and action. Both are evil in my view, especially in their support of "Black Lives Matter" and other such nonsense.