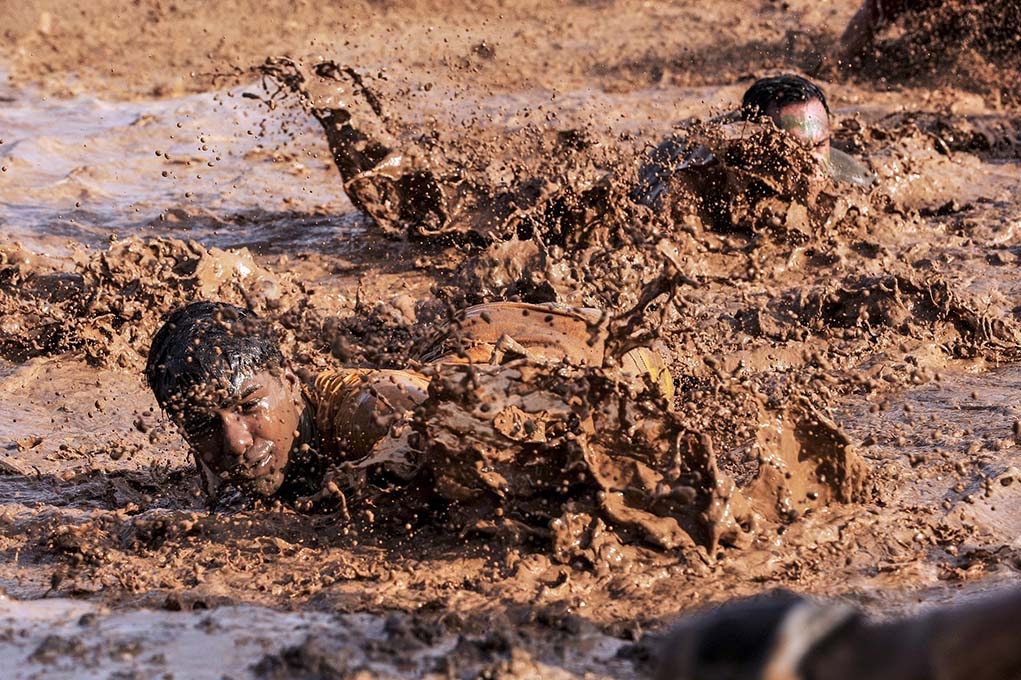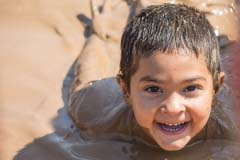 – 42nd Mighty Mud Mania – June 10
Be part of the muddy tradition! It's time for muddy family fun at Mighty Mud Mania (MMM) 7:30 a.m. to 1 p.m., Saturday June 10. Located in Chaparral Park, MMM offers muddy obstacles for every age group and ability level. Non-muddy activities are also provided! Mud pits just to play in are also available, along with a water slide area for those who prefer not to get muddy.
Make sure to pre-register your children online and pick up their wristbands for the event prior to event day! You can also purchase a one-time use "fast pass" for the Original and Extreme courses; limited passes are available, so purchase them soon.
Adults, we have an extreme course you can run for $10. Be sure to wear your grubbiest lace up tennies and clothes, as you will get muddy. The event is free, however we do ask that you please bring and donate a non-perishable food item the Vista del Camino food bank.
For all the dirty details visit ScottsdaleAZ.gov and search "Mighty Mud Mania."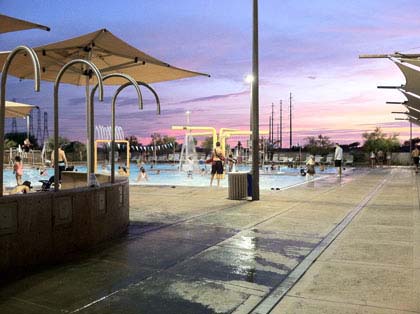 – Swim Under the Stars – Moonlight Swims
A few times each summer we open our pools later in the evening for public swim! Not only is it a unique opportunity to swim under the stars, but it's also a great opportunity to enjoy fun in the pool without worrying about the sun and its harmful rays. A perfectly fun & relaxing way to spend an evening!
Friday, June 16
McDowell Mountain Ranch Aquatic Center
Saturday, June 17
Eldorado Pool
5 – 9 p.m.
Regular admission fees apply
Visit ScottsdaleAZ.gov, search "Moonlight Swim"